A crash course in the history of money, the birth of Bitcoin, and blockchain technology.
We've all heard terms like Bitcoin, blockchain, and cryptocurrency being thrown around in the past few years, but what do they mean? Consider this your crash course.
Experts from across the spectrum of money and tech provide a history of commerce dating back tens of thousands of years, explain what blockchain and Bitcoin are and how they work, and offer insights into the differences between centralized and decentralized systems.
Because blockchain is incredibly difficult to hack, it has massive implications for elections, banking, shipping, land ownership—any domain where corruption is rampant. While the technology may feel abstract now, programmer Brian Behlendorf compares it to explaining the concept of email to people in 1993. One day, blockchain will be a seamless part of our lives.
---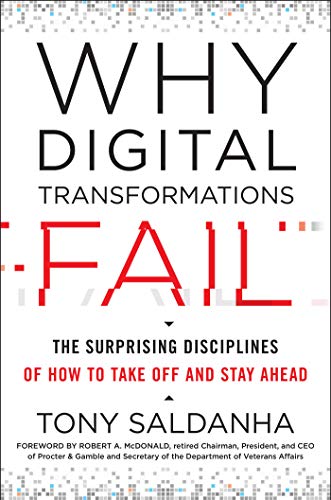 Why Digital Transformations Fail: The Surprising Disciplines of How to Take Off and Stay Ahead

List Price:

$19.69

New From:

$19.16

in Stock

Used From:

$14.71

in Stock
This story originally appeared on: Big Think - Author:Big Think