Wilmer Valderrama, Peter Facinelli and more celebrities got down on one knee in 2020 — get the details
New bling! Love was in the air in 2020.
Alexander Ludwig and Lauren Dear
The Hunger Games star announced his engagement to girlfriend Lauren Dear on November 22. "Goldilocks and Bambi live happily ever after," he captioned an Instagram post that featured Dear showing off her engagement ring. Ludwig, who previously dated his Vikings costar Kristy Dawn Dinsmore, went Instagram official with Dear in September.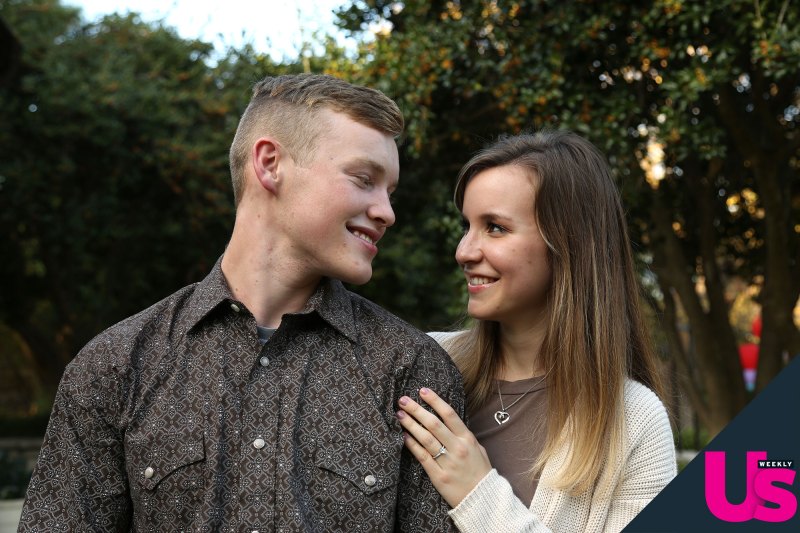 Credit: TLC/Counting On
Justin Duggar and Claire Spivey
"There is nothing comparable to finding the one you are meant to spend your life with," the 19 Kids and Counting alum exclusively told Us on November 16. "We know we have found that in each other. We cannot wait to be married and are looking forward to a life together of faith in Christ, love for one another and happiness!"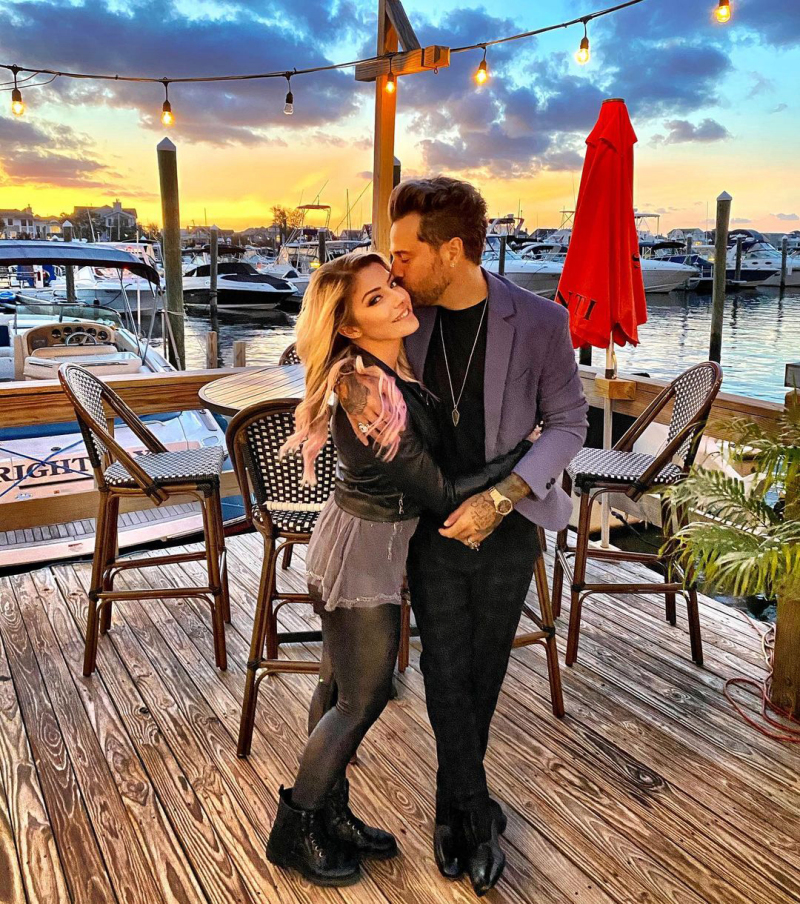 Credit: Courtesy of Alexa Bliss/Instagram
Ryan Cabrera and Alexa Bliss
"Tonight was the best night of my life!!!" Cabrera wrote via his Instagram Story on November 15. "And it's just the beginning!!!" The WWE star then added, "One year ago we said hello, tonight I said YES @ryancabrera."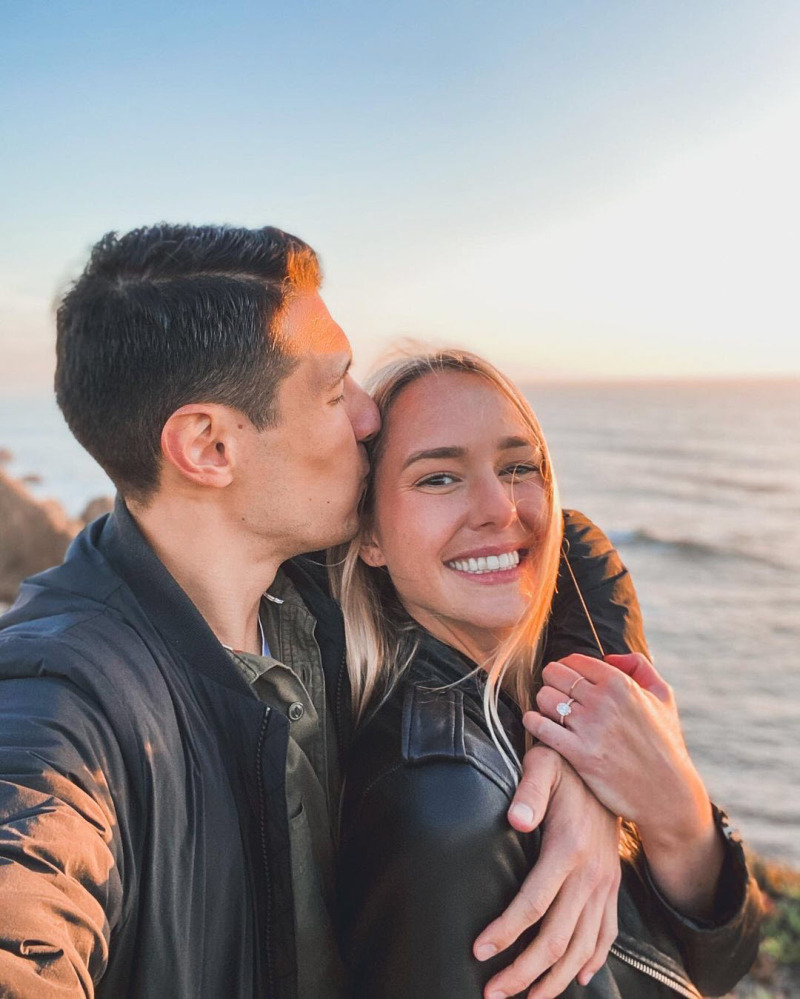 Credit: Courtesy Brittni Nowell/Instagram
John Graham and Brittni Nowell
The former Bachelorette contestant announced his engagement to his girlfriend via Instagram on November 8. "It's official! I love you @bee_nowell for making me a better person with my friends and family, helping me feel & articulate my emotions, and always putting our relationship first," he wrote. "I'm blessed to have won at life by finding you
."
Graham continued, "I proposed along the Sonoma coast. I was so nervous when I got down on one knee. I'm pretty sure I blacked out in the moment, but then she pulled me up and wouldn't let go of me. Don't ever let me go!"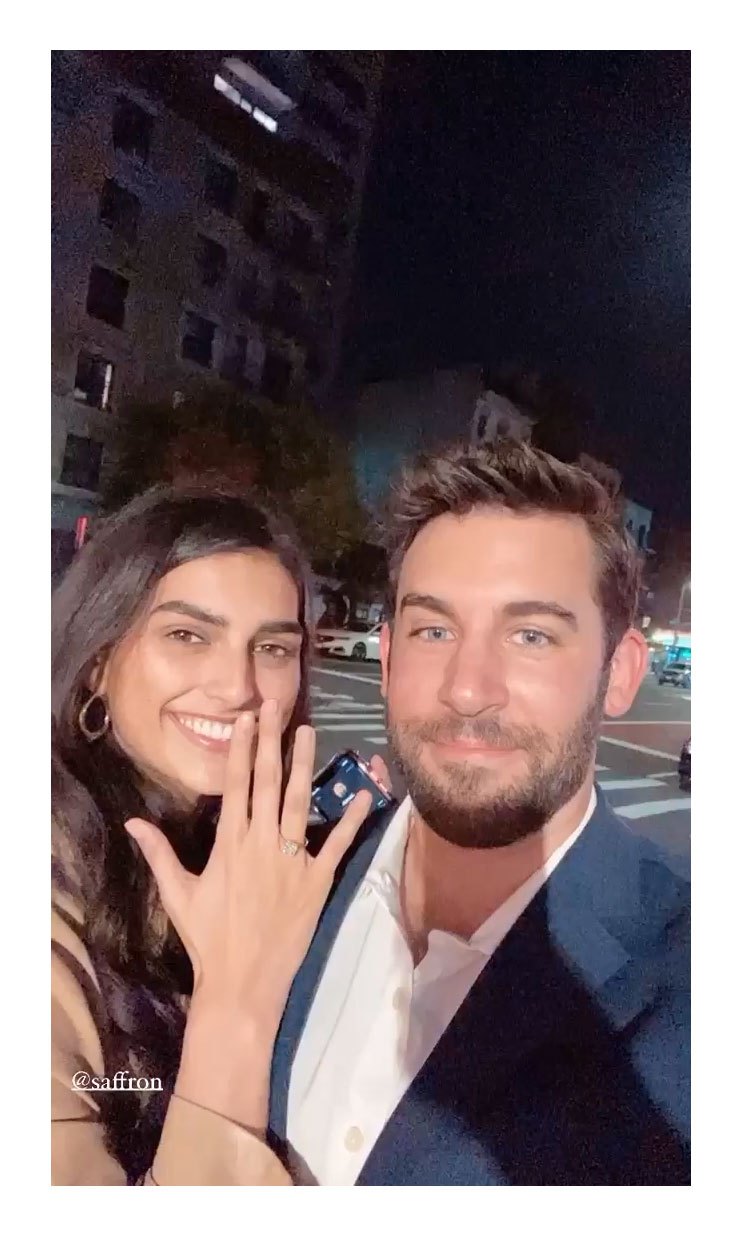 Credit: Courtesy of Derek Peth/Instagram
Derek Peth and Saffron Vadher
The Bachelor in Paradise alum announced his engagement to the British model on November 9. "She said yes!!!" he tweeted.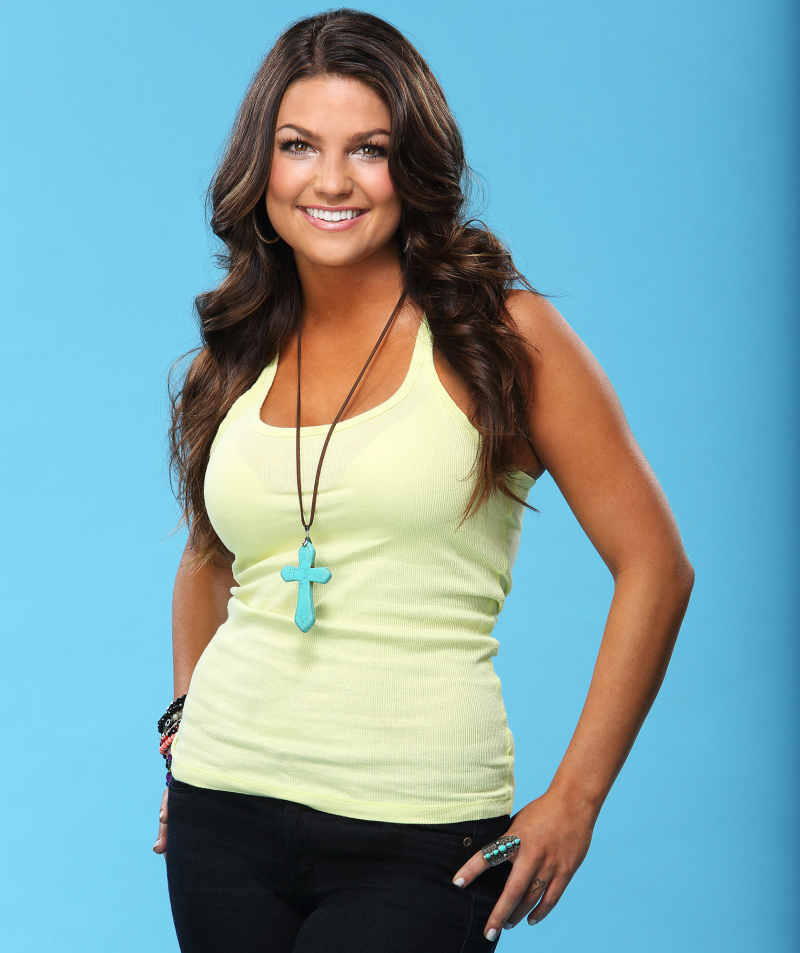 Credit: Courtesy of Kevin Foley/ABC
Tierra LiCausi and Tyler Brooks Brown
The Bachelor alum, who made waves on Sean Lowe's season in 2013, announced her engagement on November 4. "YES, YES & YES!!!!!! #worththewait #BecomingaBrown #ily," she wrote via Instagram.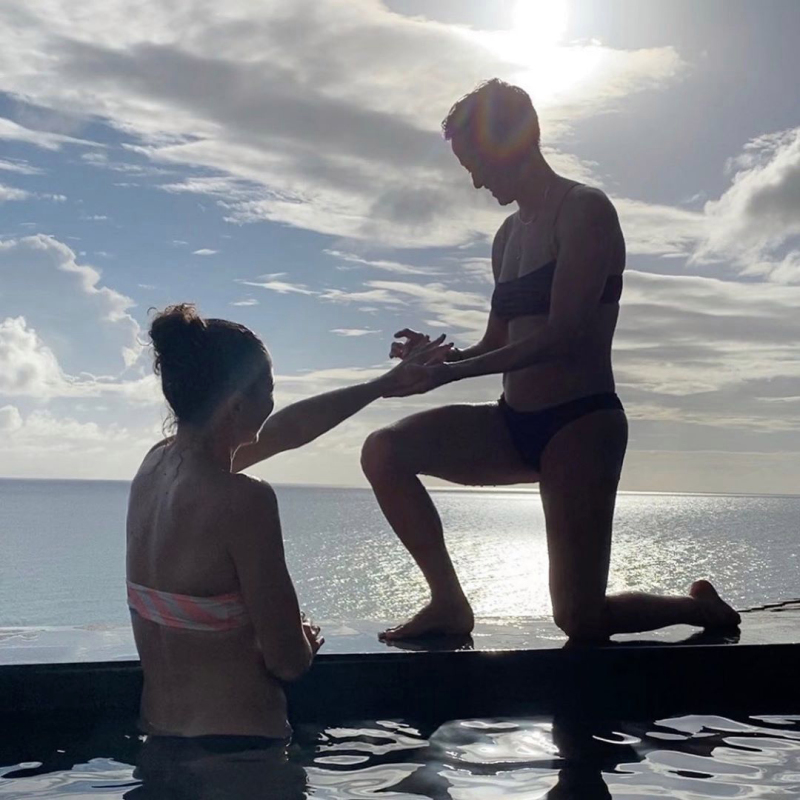 Credit: Courtesy of Sue Bird/Instagram
Sue Bird and Megan Rapinoe
The WNBA player announced her engagement to Rapinoe via Instagram on October 30 after four years of dating. "Love so much!!" Bird captioned a photo of the U.S. women's national team soccer player proposing to her in a pool.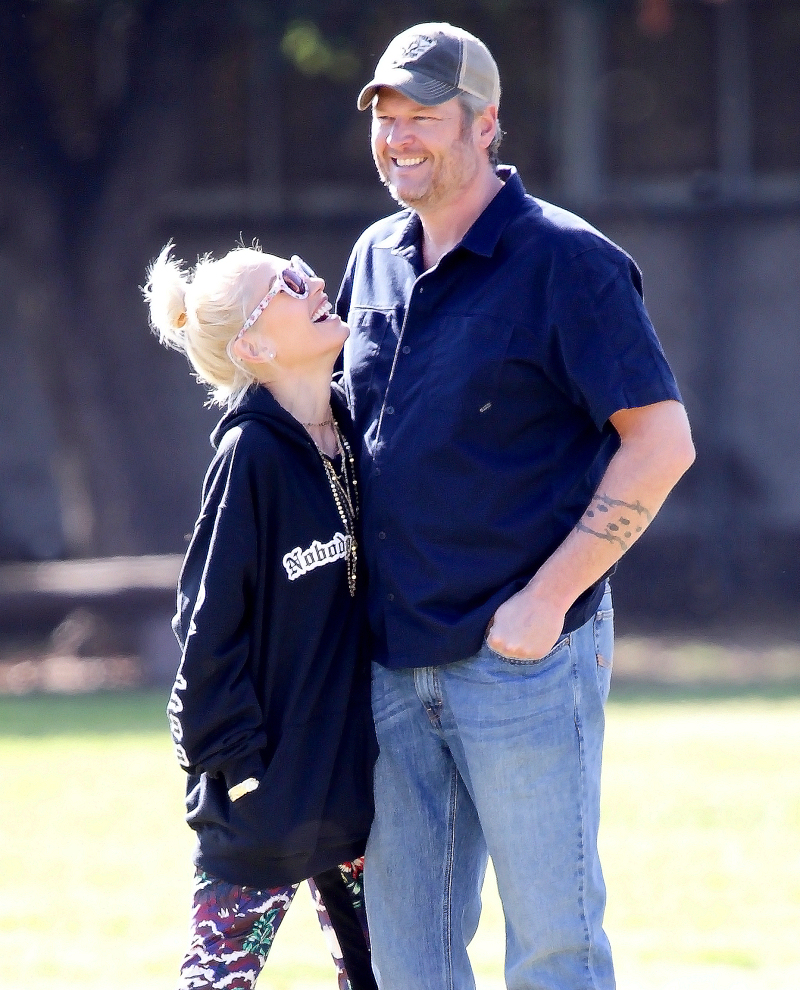 Credit: ROMA/MEGA
Gwen Stefani and Blake Shelton
The Voice coaches shared the news via Instagram on October 27 that they took the next big step in their five-year relationship. "Hey @gwenstefani thanks for saving my 2020... And the rest of my life.. I love you. I heard a YES!" Shelton captioned a sweet snapshot of his proposal. Stefani shared the same photo, teasing, "Yes please!
."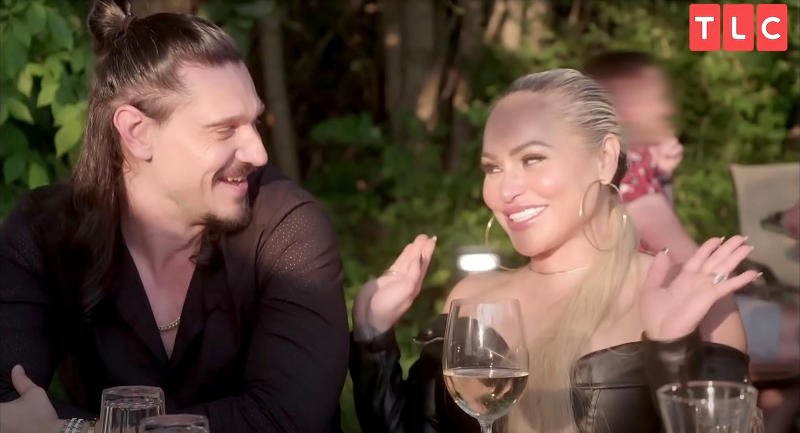 Credit: YouTube
Darcey Silva and Georgi Rusev
In June, the 90 Day Fiancé alum got engaged to boyfriend Georgi Rusev only four months after meeting in person. They shared the news in October.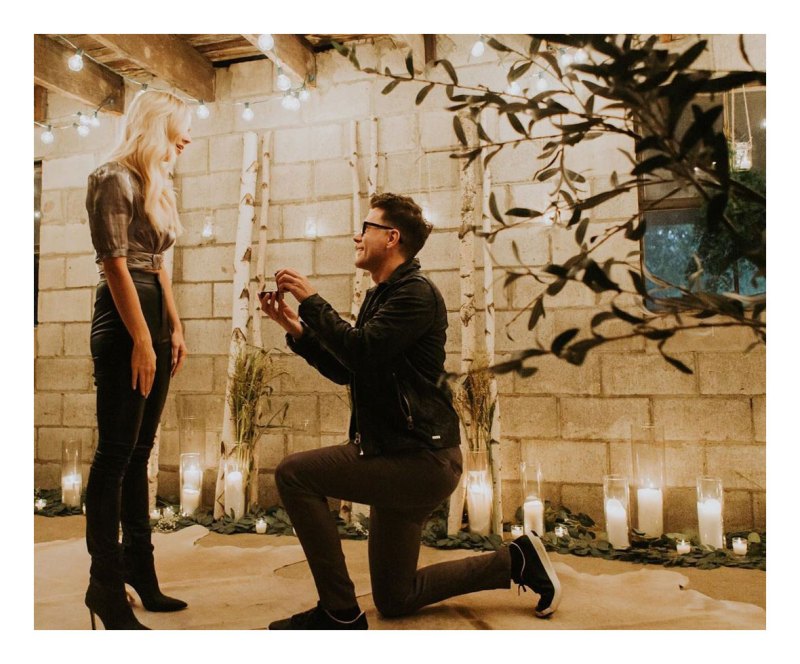 Credit: Photo by Hannah Hall
Bobby Bones and Caitlin Parker
Bones announced his engagement to Parker via Instagram on October 11. "I am the luckiest," he wrote. "I waited so long for the right one. And it payed [sic] off. Surprised her with a secret proposal in the barn in the backyard. After she said yes, our song 'Nothing Left to Lose' by Mat Kearney was playing outside. And it was @matkearney playing it." The radio personality added, "She said it was at Mat's concert during this song that she knew I was the one for her. So lucky he played it again for only us tonight. I'm so happy I get [to] marry [the] love of my life."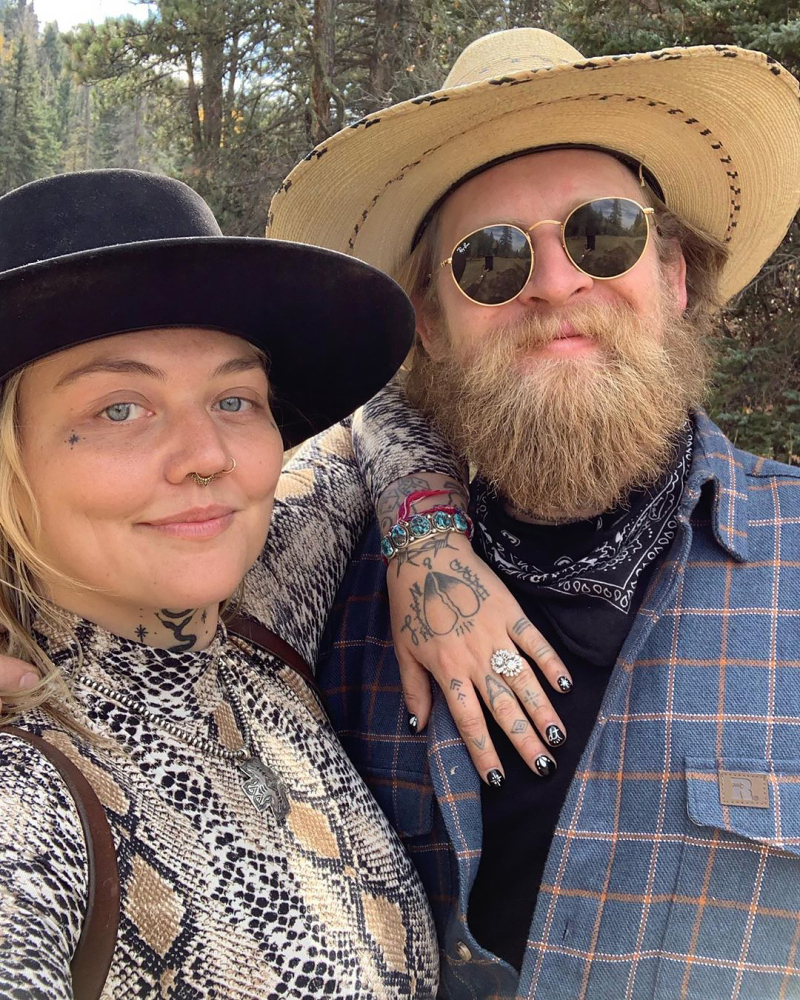 Credit: Courtesy of Elle King/Instagram
Elle King and Dan Tooker
The "Ex's and Oh's" singer announced her engagement to her tattoo artist boyfriend on October 9. "Today is our 1 year anniversary," she captioned four photos on Instagram. "We rode horses up a mountain to go gold panning. I had a ring in my pocket and I was going to toss it in the gold pan and propose to @tattooker ... but of course, my soulmate beat me to the punch and proposed to me the exact same way. So I immediately got down on my knee too. I love you Daniel. 1 year down, forever to go. I said Yes by the way and so did he!" King's father, Saturday Night Live alum Rob Schneider, congratulated the couple, sharing a throwback photo with his daughter on Instagram the following day and writing, "Congratulations @elleking and Dan! I love you and wish you both happiness and boundless joy. Elle, you have been a joy for me every day of your life! It just seems like yesterday we were celebrating your 8th birthday in Hong Kong This lovely and super funny little girl is who I can always see forever in your eyes. Love, Dad."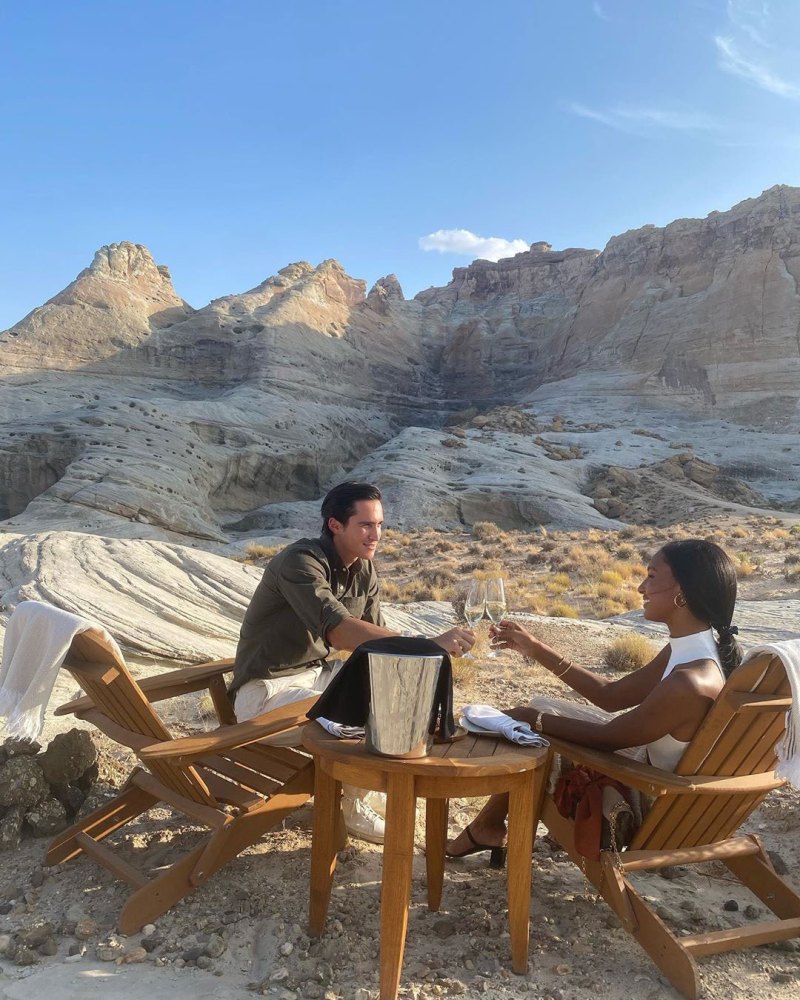 Credit: Courtesy of Jasmine Tookes/Instagram
Jasmine Tookes and Juan David Borrero
The Victoria's Secret Angel announced her engagement to the Snapchat business developer on September 24. "Si, mi amor! We're engaged!!!" she captioned Instagram photos from his outdoor proposal.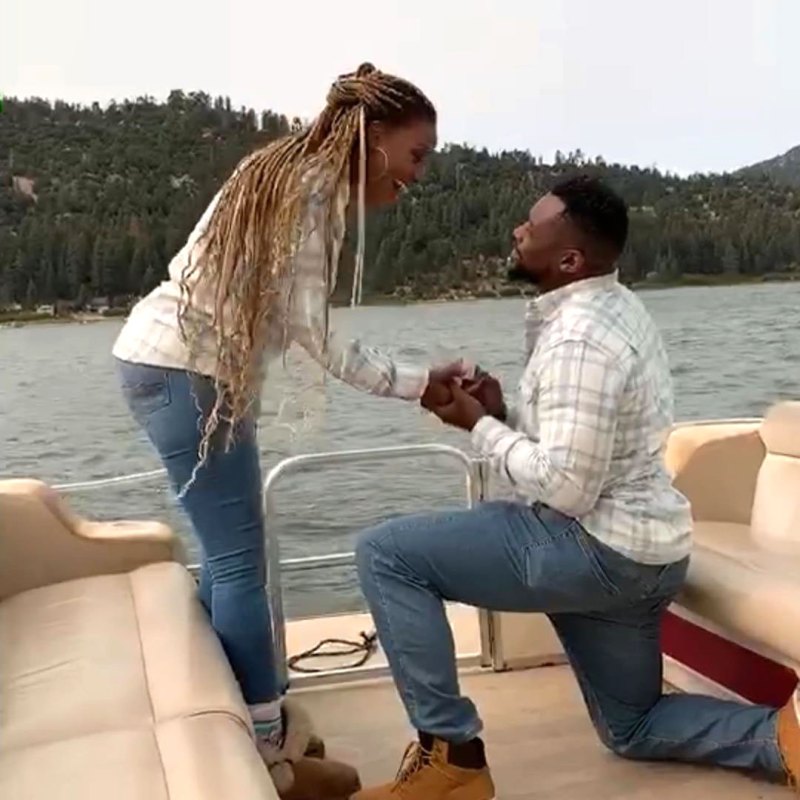 Credit: Courtesy of Kenny King/Instagram
Kenny King and London Ferris
The former Bachelorette contestant, who competed on Rachel Lindsay's season, proposed to the hairstylist and makeup artist at Big Bear Lake in California in September.
"Perfect time, perfect place, perfect person. She said yes!" King, who popped the question on a boat, captioned a video from the proposal "(She would have had to swim if she didn't)."
Us broke the news in January 2019 that King, a single father to daughter Mackenzie, started seeing Ferris.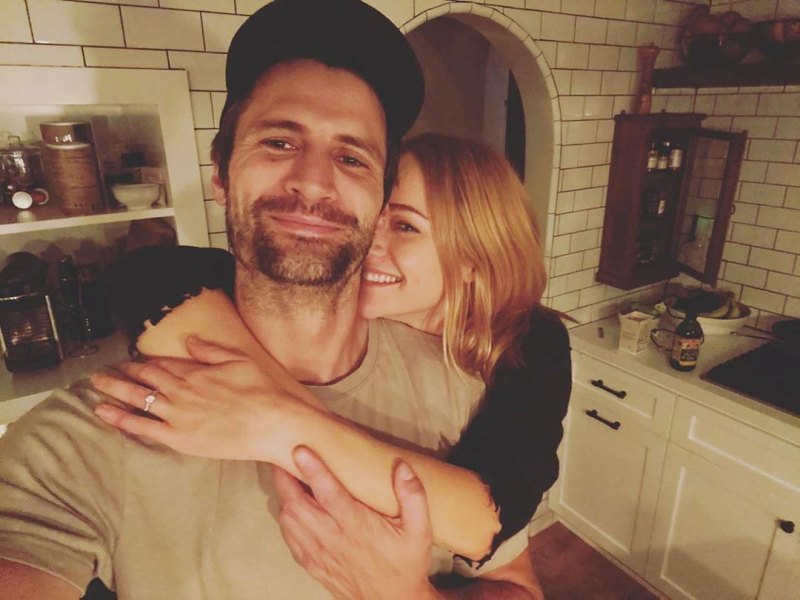 Credit: Courtesy James Lafferty/Instagram
James Lafferty and Alexandra Park
The former One Tree Hill star announced his engagement to the Royals alum on September 7, writing via Instagram, "She said yeah."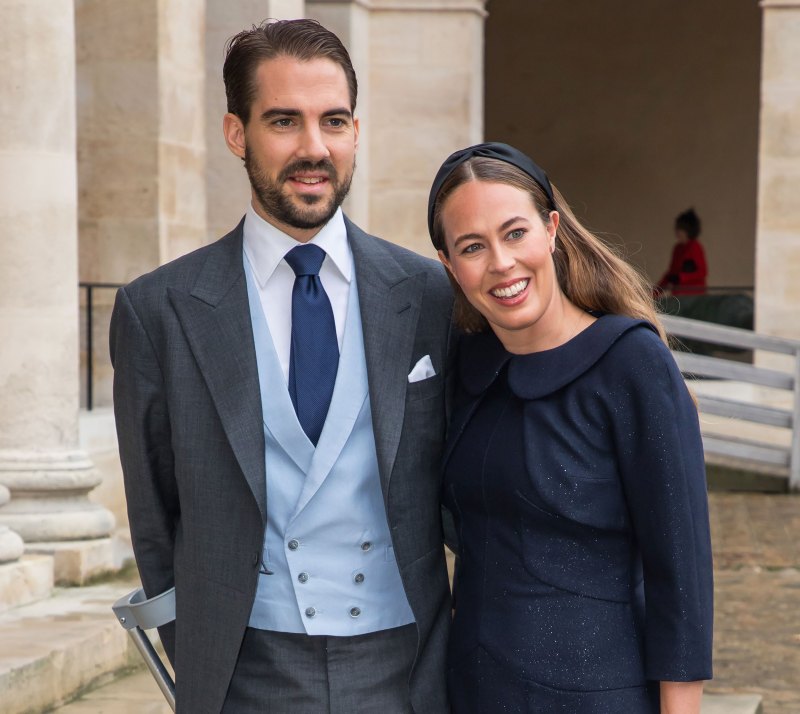 Credit: CHRISTOPHE PETIT TESSON/EPA-EFE/Shutterstock
Prince Philippos and Nina Flohr
King Constantine and Queen Anne-Marie of Greece announced their youngest son's engagement on September 1. The prince proposed earlier in the summer on the Greek island of Ithaca.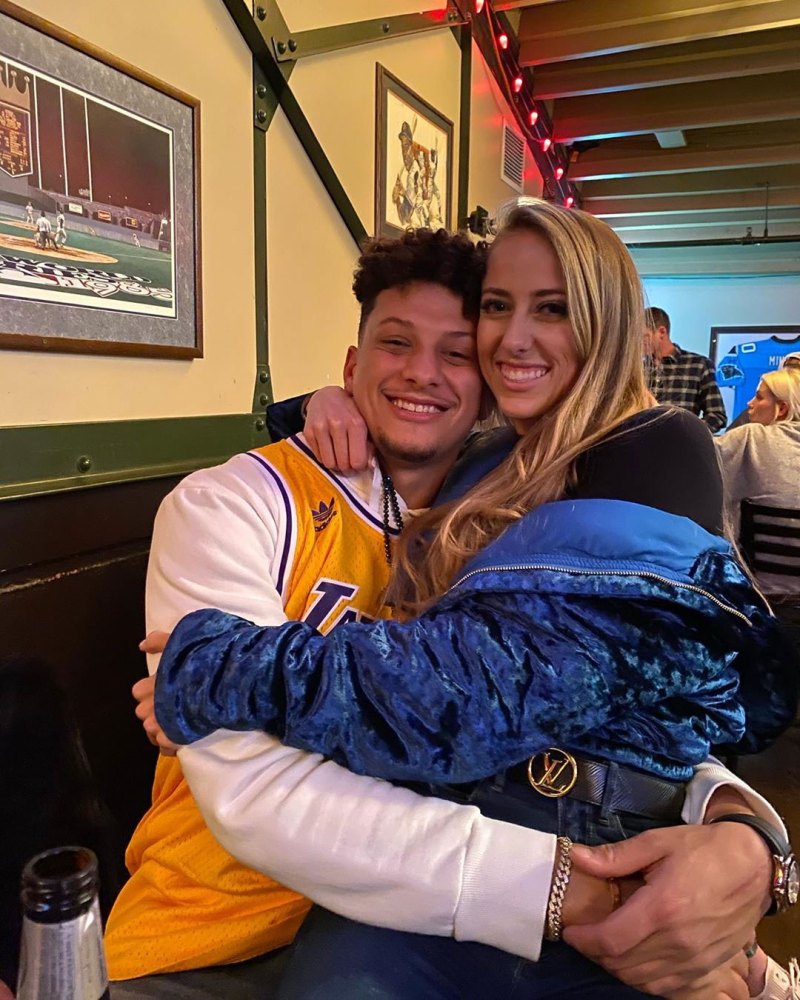 Credit: Courtesy of Brittany Matthews/Instagram
Patrick Mahomes and Brittany Matthews
The Kansas City Chiefs quarterback proposed to his high school sweetheart on September 1, the day after her birthday and the same day that he received his Super Bowl LIV ring.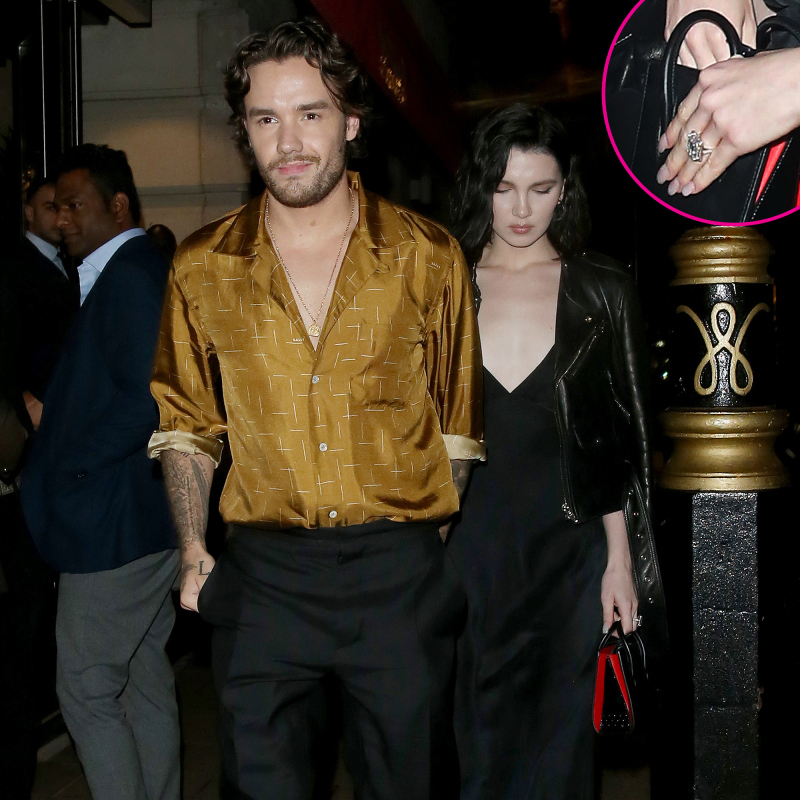 Credit: MEGA
Liam Payne and Maya Henry
Payne's rep confirmed to Us on August 28 that the One Direction alum is engaged to the model after two years of dating. Henry had sparked engagement rumors the night before when she was spotted wearing a massive diamond ring while out to dinner with Payne.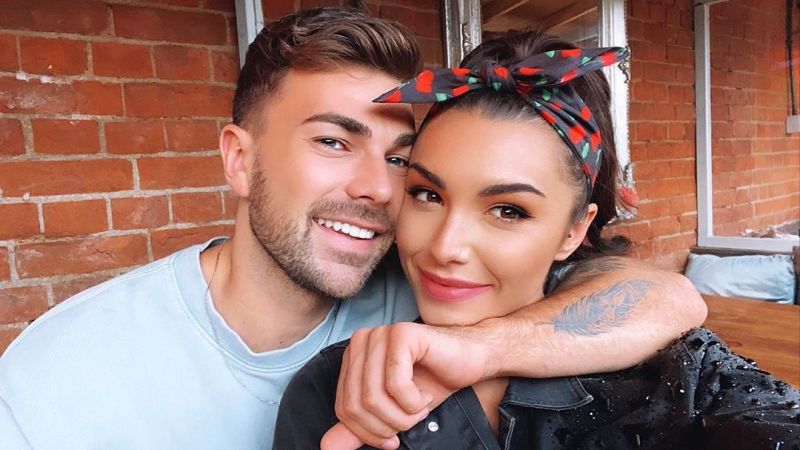 Credit: Courtesy of Kailah Casillas/Instagram
Kailah Casillas and Sam Bird
The Challenge star posted a photo of her diamond ring from Bird on August 27. "I'm marrying my favorite person in the world," she wrote via Instagram.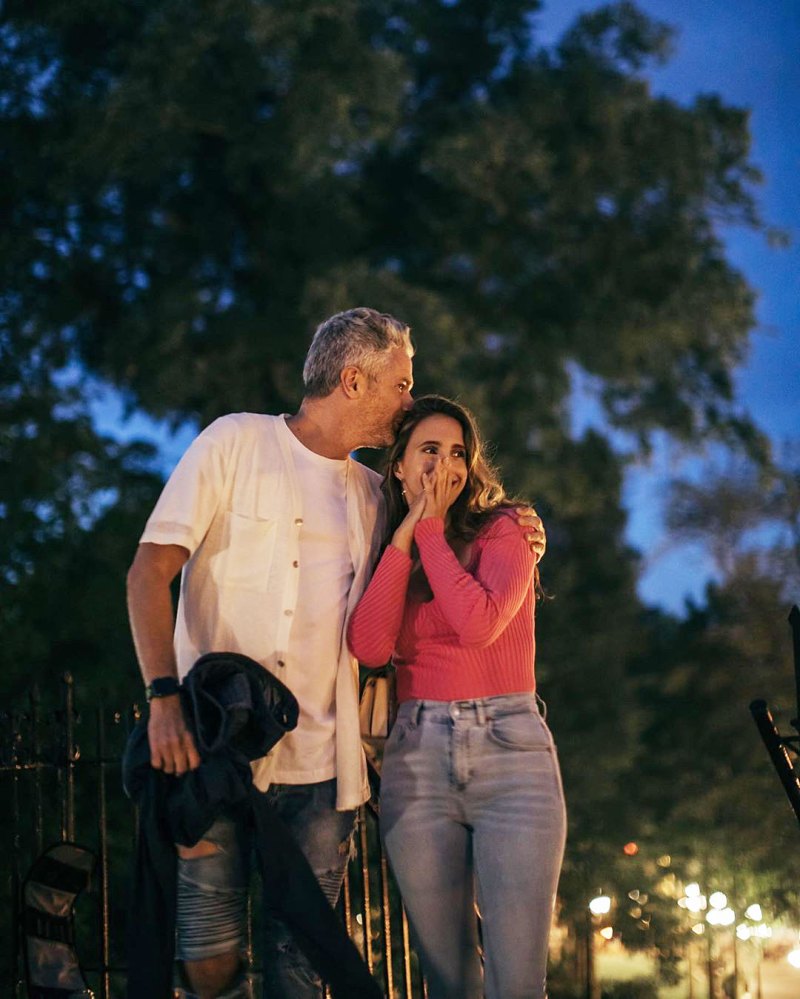 Credit: Courtesy Vanessa Grimaldi/Instagram
Vanessa Grimaldi and Josh Wolfe
The Bachelor alum confirmed her engagement in August, more than one year after Us reported that she was dating Wolfe. "August 9th, 2020 will forever be my favourite DAY OF MY LIFE!!!!!!!!!!! @jbrwolfe YOU ARE MY EVERYTHING AND I CANNOT WAIT TO BE FOREVER AND EVER WITH YOU!!!!!!
#engaged," she wrote via Instagram.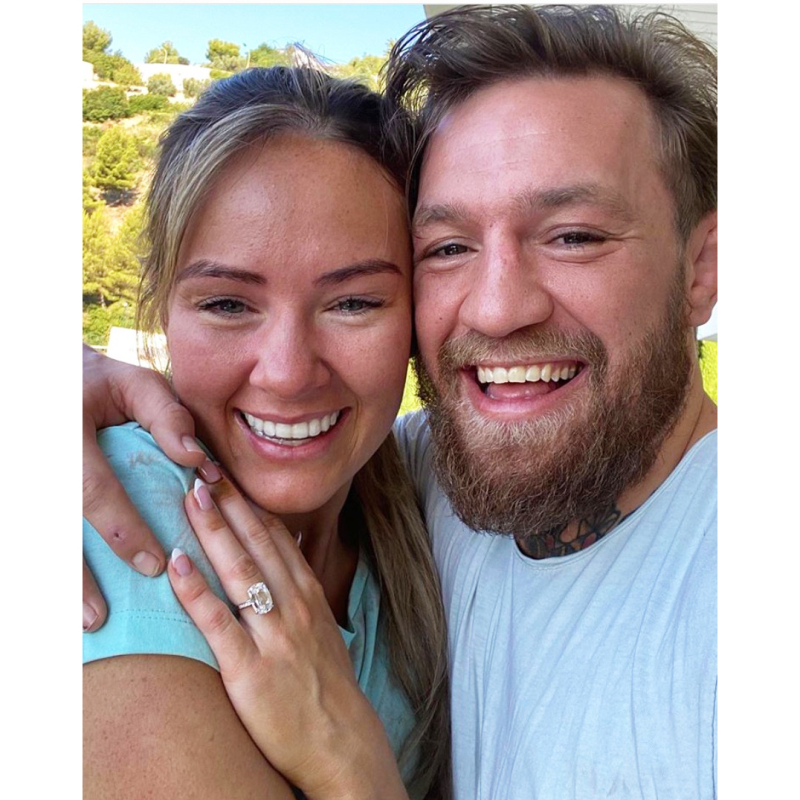 Credit: Courtesy of Conor McGregor/Instagram
Conor McGregor and Dee Devlin
The retired UFC champion announced his engagement to his partner of 12 years via Instagram on August 8. "What a birthday, my future wife," McGregor captioned a photo of himself and Devlin wearing her engagement ring.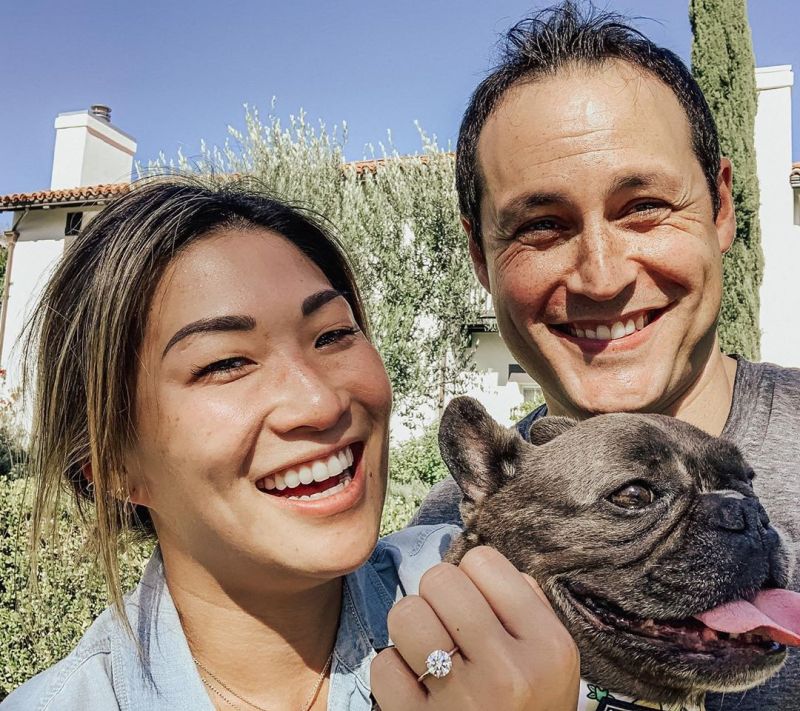 Credit: Courtesy Jenna Ushkowitz/Instagram
Jenna Ushkowitz and David Stanley
The Glee alum announced her engagement to her longtime boyfriend on August 2. "Yes, a million times, yes," she captioned an Instagram photo showing her, her fiancé and her French bulldog as the actress revealed her large diamond engagement ring.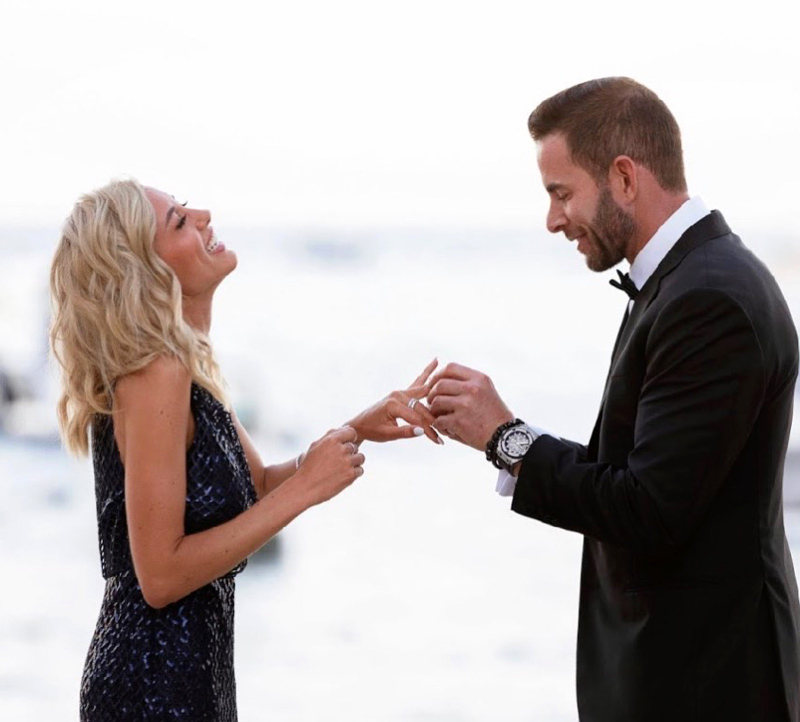 Credit: Photo by Duke Images
Heather Rae Young and Tarek El Moussa
The Selling Sunset star shared a photo of El Moussa's proposal via Instagram on July 26. "The Future Mrs. Tarek El Moussa!!!!" she captioned the picture. The HGTV star, for his part, wrote via Instagram, "She said yes! #FlippingHerLastName."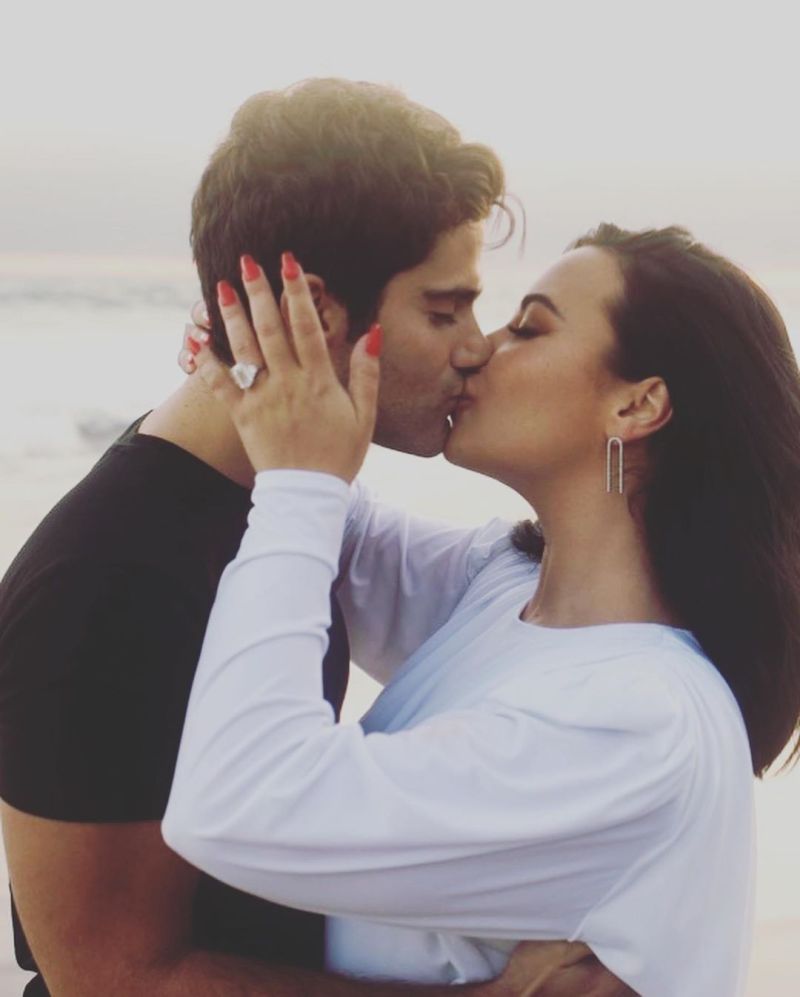 Credit: Angelo Kritikos
Demi Lovato and Max Ehrich
She's engaged! The singer announced that the Young and the Restless alum popped the question via Instagram on July 23. Us broke the news just four months earlier that they were a couple. "@maxehrich - I knew I loved you the moment I met you.
It was something I can't describe to anyone who hasn't experienced it firsthand but luckily you did too," she wrote. "I've never felt so unconditionally loved by someone in my life (other than my parents) flaws and all. You never pressure me to be anything other than myself. And you make me want to be the best version of myself. I'm honored to accept your hand in marriage. I love you more than a caption could express but I'm ecstatic to start a family and life with you. I love you forever my baby. My partner. Here's to our future!!!!" The actress also showed off her gorgeous engagement ring in the beach photos.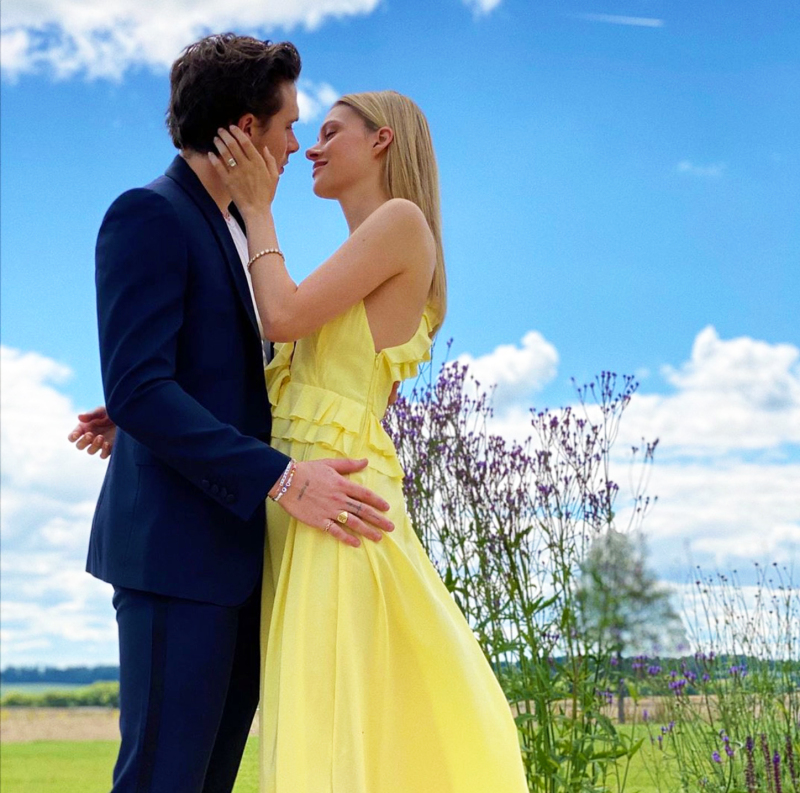 Credit: Courtesy of Victoria Beckham/Instagram
Brooklyn Beckham and Nicola Peltz
The British model announced that he was engaged to the Bates Motel alum via Instagram on July 11. "Two weeks ago I asked my soulmate to marry me and she said yes xx I am the luckiest man in the world. I promise to be the best husband and the best daddy one day
I love you baby xx," he captioned a picture of their outdoor proposal.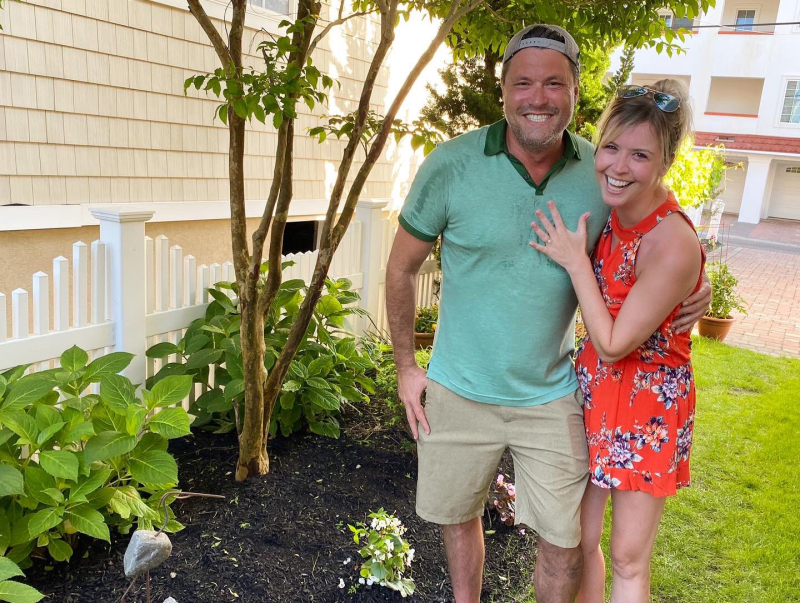 Credit: Twitter
Meg Malley and Mike Holloway
"When he drives 23 hours to make sure you're with your family, plans a detailed fam scavenger hunt, the sweetest proposal and he's THE guy, you say yes," Big Brother 17's Meg Malley captioned a photo of her with Survivor 30 winner Mike Holloway. "Could not be any happier."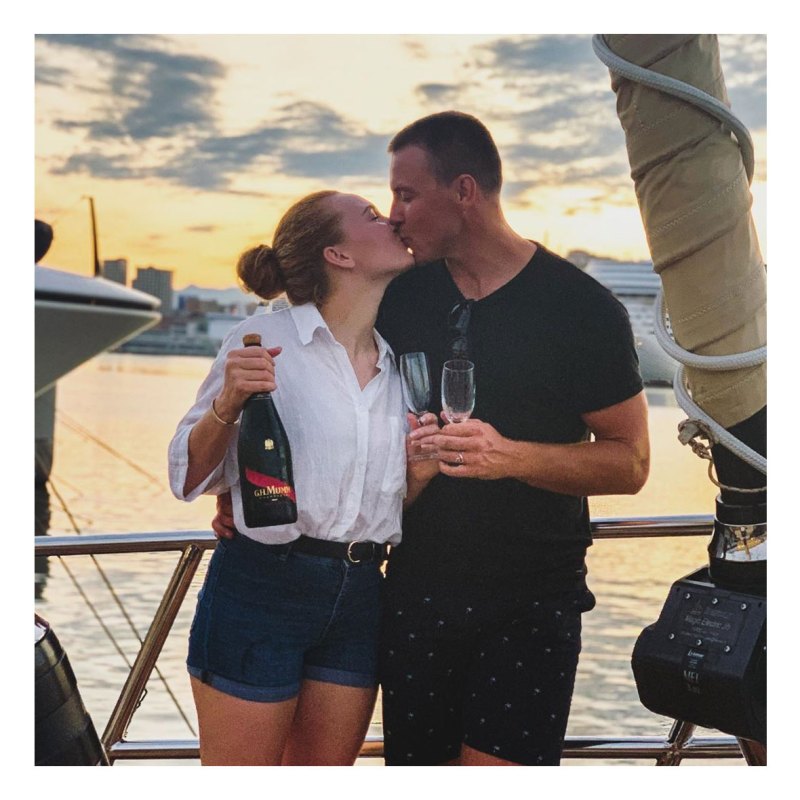 Credit: Photo by Jodie Granger-Brown
Paget Berry and Ciara Duggan
"Well folks, it finally happened," Ciara Duggan shared via Instagram on July 9, posting a photo of her and her Below Deck Sailing Yacht costar Paget Berry kissing. She also shared the video of him proposing during their recent trip to Italy.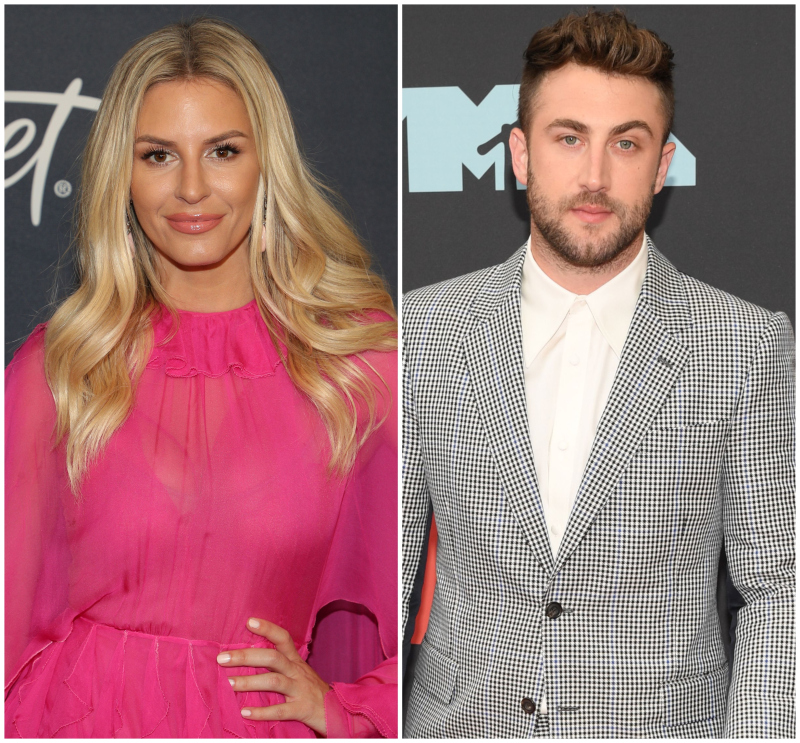 Credit: John Salangsang/Shutterstock; Andrew H. Walker/Shutterstock
Morgan Stewart and Jordan McGraw
The Daily Pop host announced on July 4 that she was engaged to the country singer after less than a year of dating. Us Weekly broke the news in March that the pair had been seeing each other "for months." The Rich Kids of Beverly Hills alum was previously married to Brendan Fitzpatrick for three years. She filed for divorce in October 2019.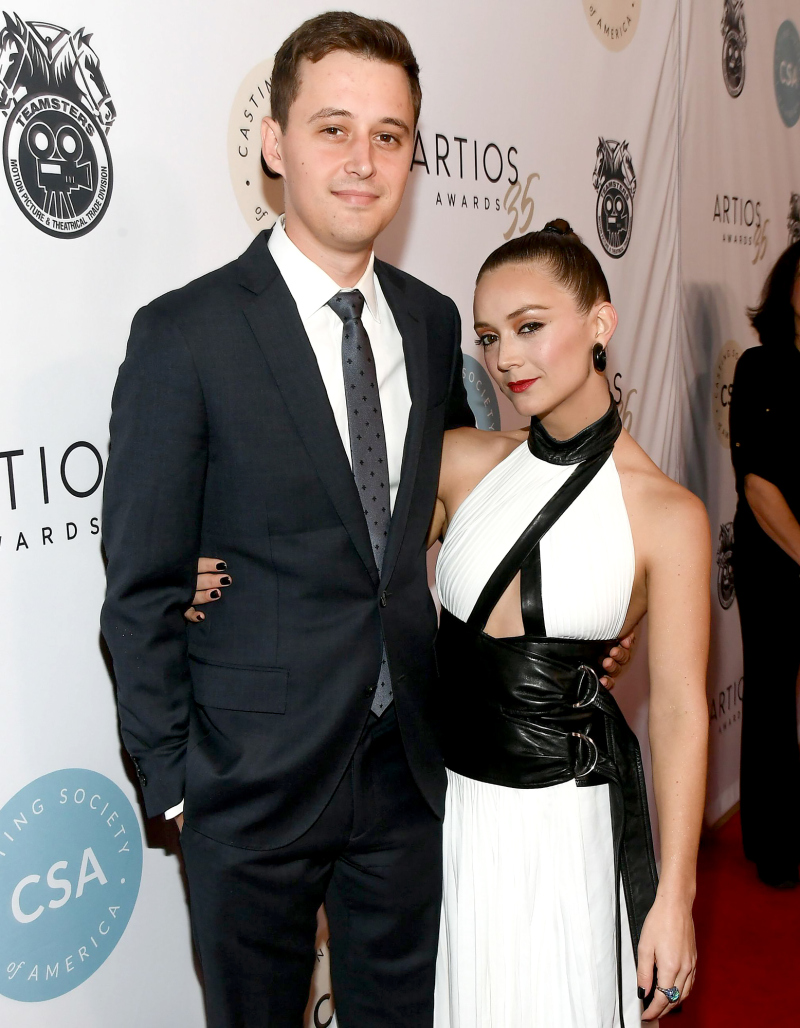 Credit: Michael Buckner/Shutterstock
Billie Lourd and Austen Rydell
The Scream Queens star accepted a proposal from her on-again, off-again boyfriend in June 2020. ""
She said YES!! (Actually she said 'Duhhh')," the producer wrote via Instagram. "But I guess that's even better than yes?!?
."
Lourd, who is the daughter of the late Carrie Fisher, was first spotted with Rydell in 2016. After several months apart, they reconnected in October 2017.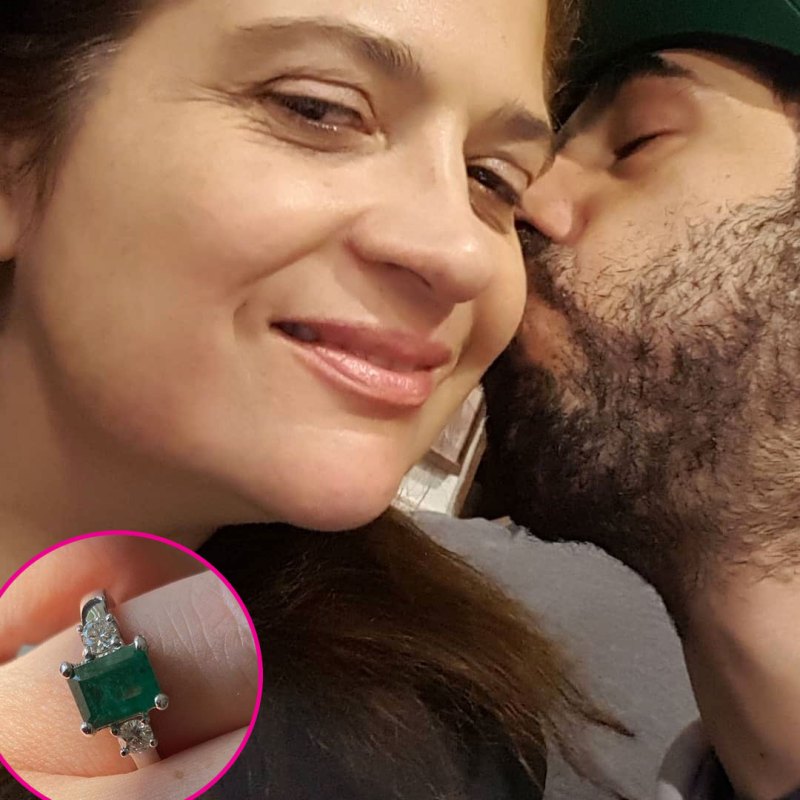 Credit: Courtesy of Michael Castellon/Instagram; Inset: Courtesy of Alex Guarnashcelli/Instagram
Alex Guarnashcelli and Michael Castellon
The Food Network stars got engaged on Guarnashcelli's birthday, June 20, after four years of dating.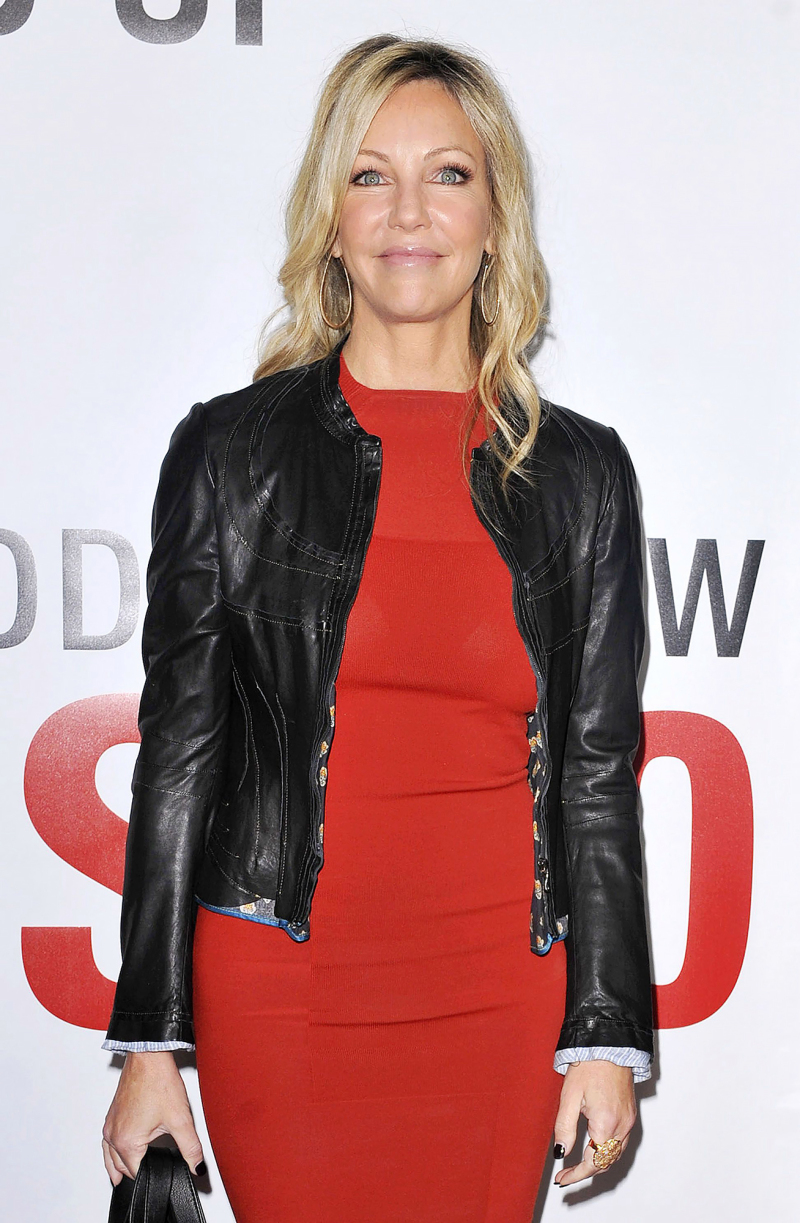 Credit: Broadimage/Shutterstock
Heather Locklear and Chris Heisser
News broke on June 19 of the Melrose Place alum's engagement to her on-again, off-again boyfriend. The high school sweethearts previously made headlines for their rocky relationship, including multiple domestic violence allegations. Locklear celebrated one year of sobriety in April 2020.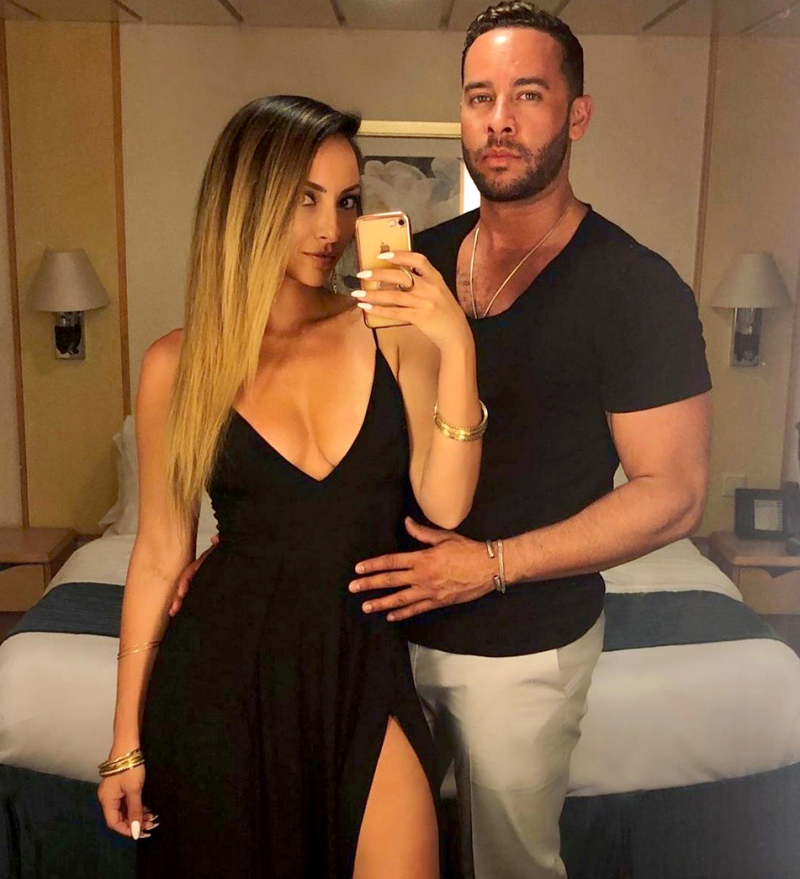 Credit: Courtesy of Jonathan Rivera/Instagram
Jonathan Rivera and Janelle Miller
The 90 Day Fiancé star announced his engagement to Miller on June 18 via Instagram. "Easiest decision I've ever made," he gushed. Rivera finalized his divorce from Fernanda Flores in March 2020.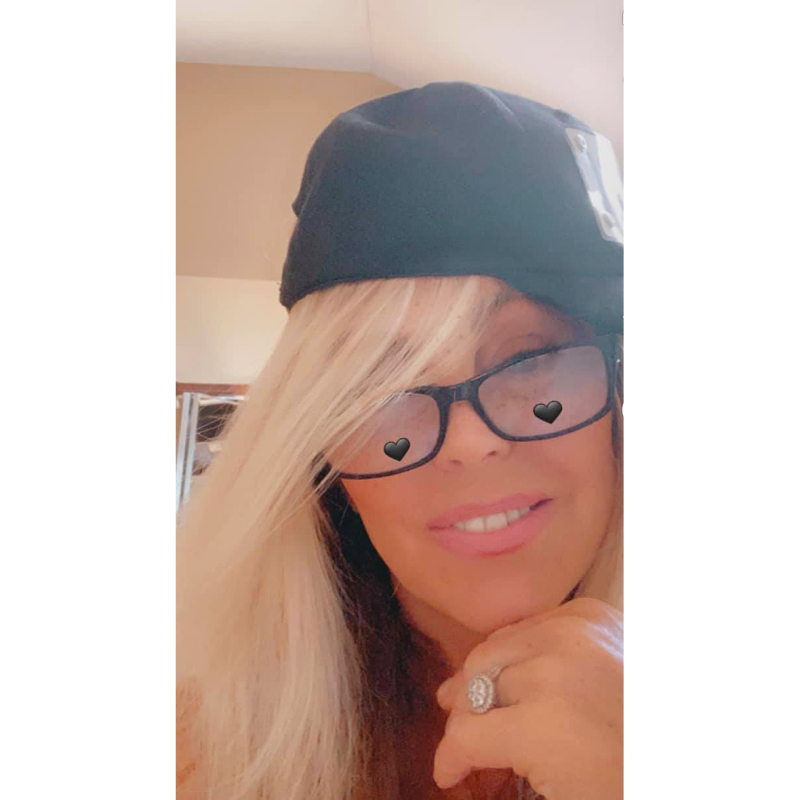 Credit: Courtesy Dina Lohan/Facebook
Dina Lohan and Jesse Nadler
Dina Lohan announced her engagement to Internet boyfriend Jesse Nadler via Facebook on June 17. She shared a photo of her ring, writing, "It's Official."
Nadler also opened up to Us exclusively about the relationship milestone. "We knew we loved each other and couldn't imagine life without each other," he said. "We started off as friends and became best friends and the love was always the strong undercurrent we both felt for each other."
The pair previously split in April 2019 after five years together, but they reconciled in April 2020.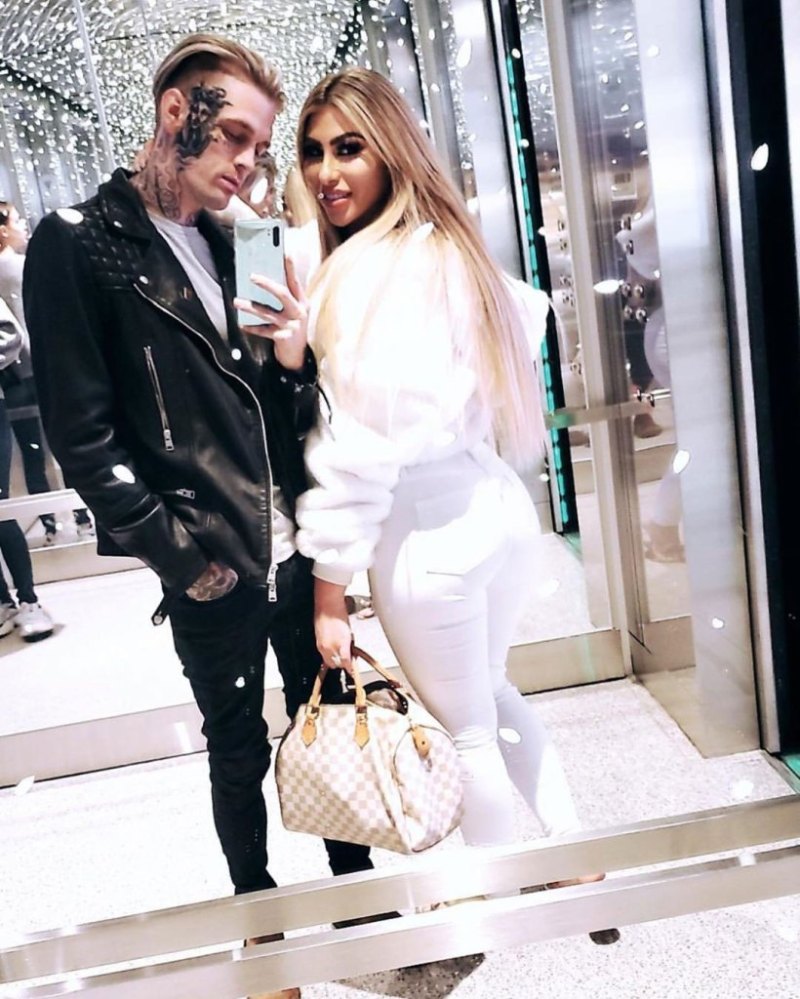 Credit: Courtesy of Melanie Martin/Instagram
Aaron Carter and Melanie Martin
The "I Want Candy" singer announced his engagement to the model via Instagram on June 12, just days after sharing that his girlfriend suffered a miscarriage. "Love wins #iloveyou3000 #engaged #fiance #ourlovestory," Carter captioned a photo of Martin's hand wearing an engagement ring.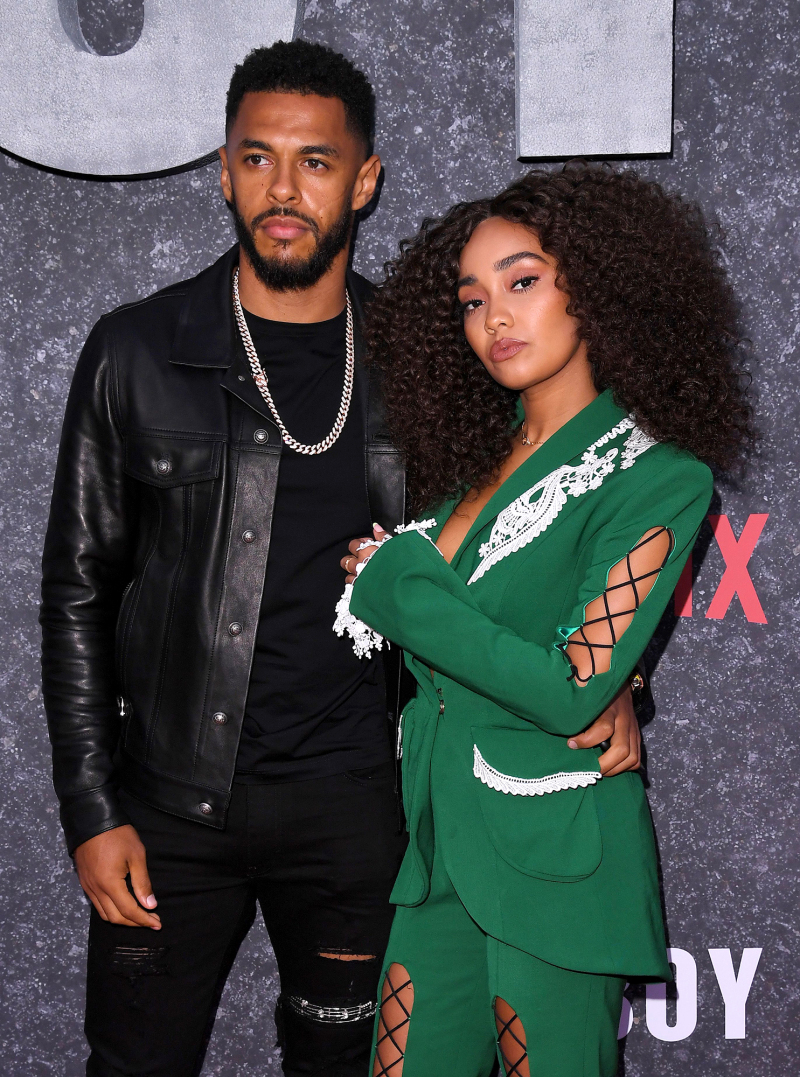 Credit: Anthony Harvey/Shutterstock
Leigh-Anne Pinnock and Andre Gray
The Little Mix member announced via Instagram on May 29 that her soccer star beau popped the question. "Guys.. wtf has just happened...
He bloody did it, and I said yes
," Pinnock wrote, sharing photos of the lovebirds after the proposal. "I'm marrying my soul mate, the man of my flipping dreams... I am lost for words, so I think I'm just going to go cry some more
@andregray_ I love you so much
My world is literally complete
."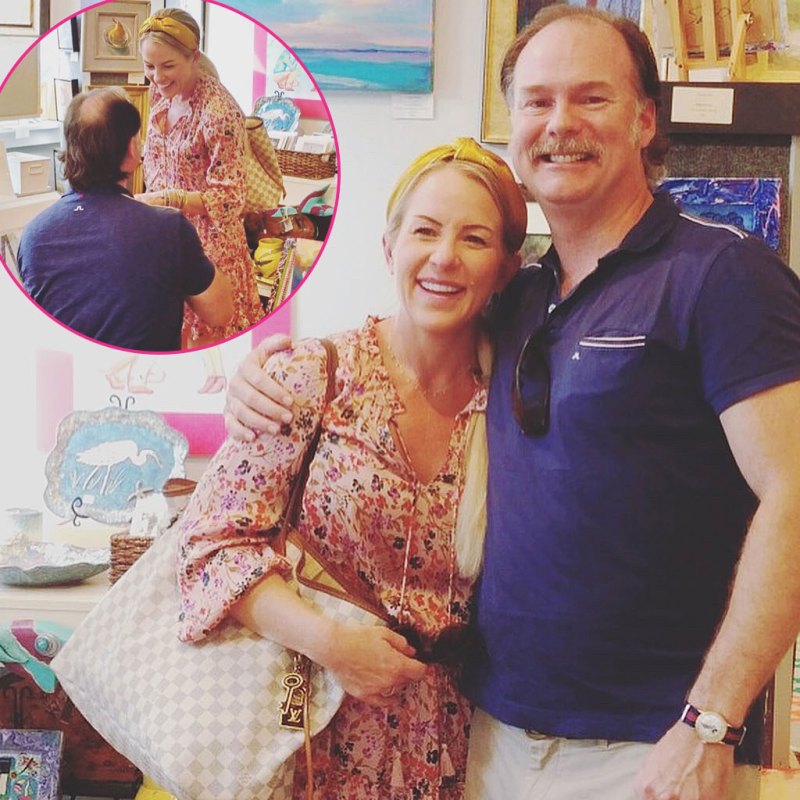 Credit: Courtesy Jennifer Snowdon/Instagram (2)
Jennifer Snowden and Lee James
The longtime couple, who share a 3-year-old son, revealed their engagement via Instagram on May 23. The Southern Charm alum shared multiple photos revealing James proposing.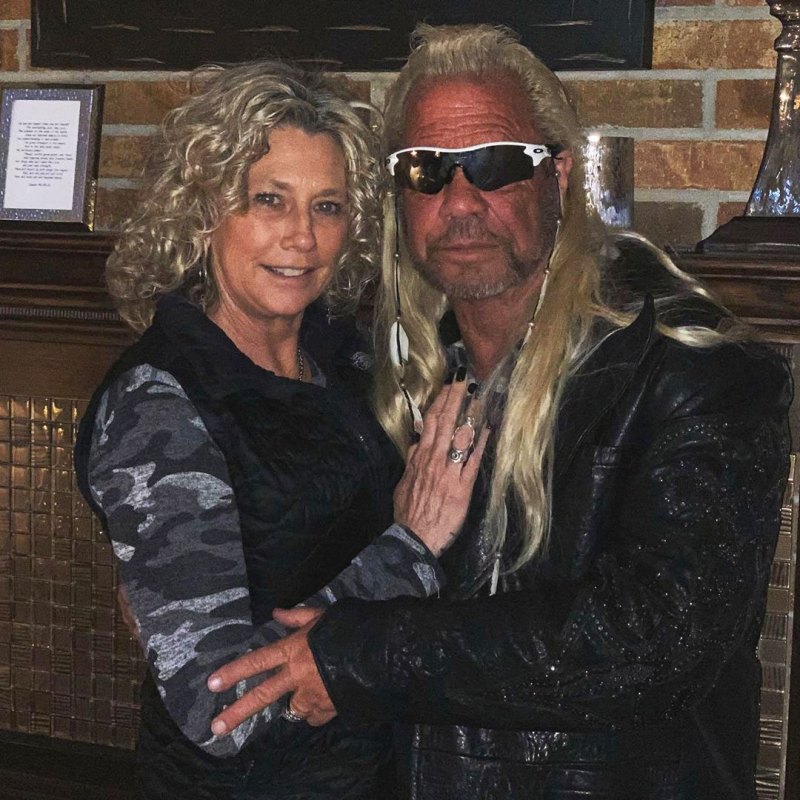 Credit: Courtesy of Francie Frane/Instagram
Dog the Bounty Hunter and Francie Frane
On May 4, Dog confirmed that he was engaged to the Colorado-based rancher just 10 months after his wife Beth Chapman passed away from cancer. He popped the question in the couple's Colorado home surrounded by candles.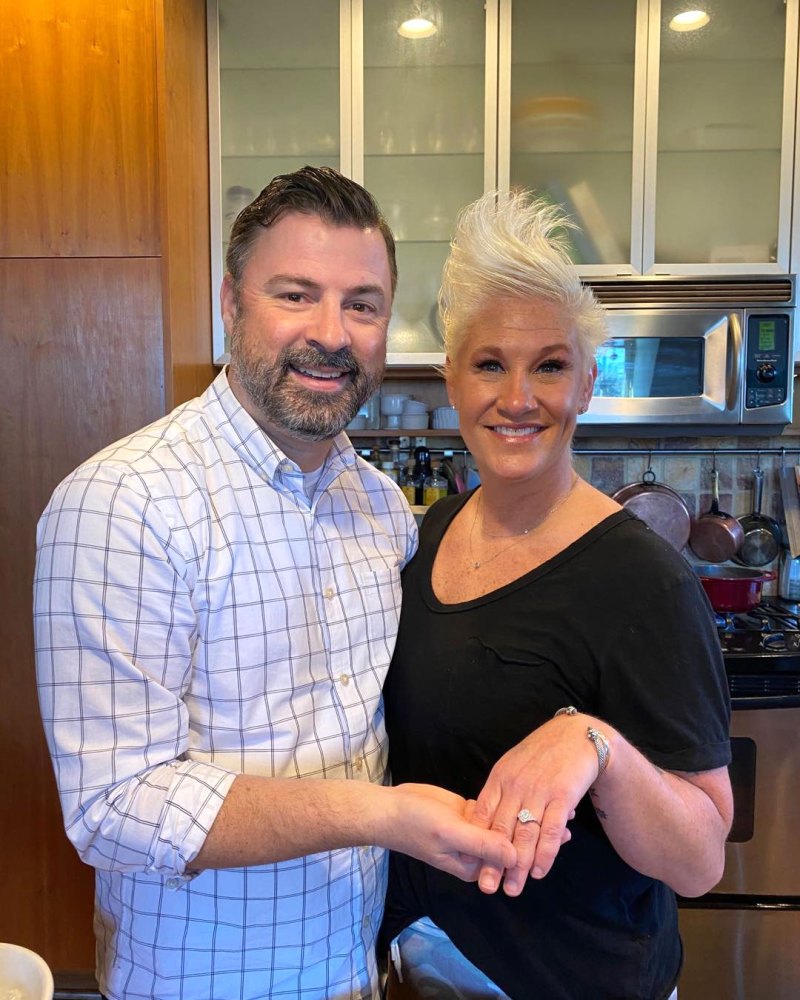 Credit: Courtesy of Anne Burrell/Instagram
Anne Burrell and Stuart Claxton
The Worst Cooks in America host announced her engagement to the Univision ad sales rep on April 21, nearly two years after they first met on the dating app Bumble. "A tiny bit of good news in these crazy times.... We are engaged!!! @stuartclaxton I am a VERY #luckygirl !!!" Burrell wrote via Instagram.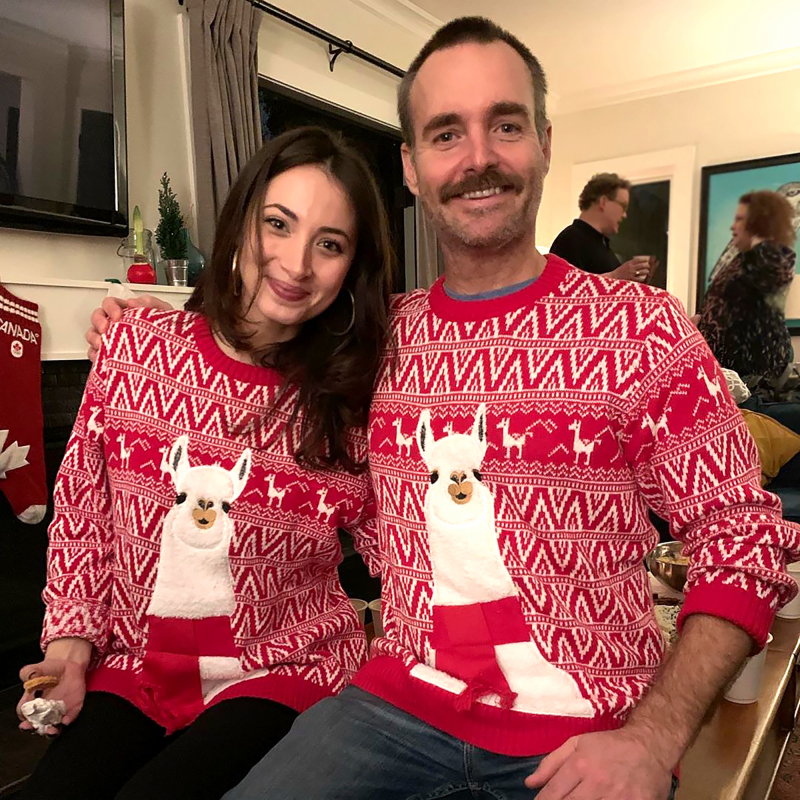 Credit: Courtesy of Mary Steenburgen/Instagram
Will Forte and Olivia Modling
The Last Man on Earth star's father, Reb Forte, confirmed that his son and Modling are engaged while appearing on Who Wants to Be a Millionaire? on April 8. The couple first met at a party in 2018 and got serious in early 2019. Will popped the question before the end of 2019, according to reports, after less than a year of dating.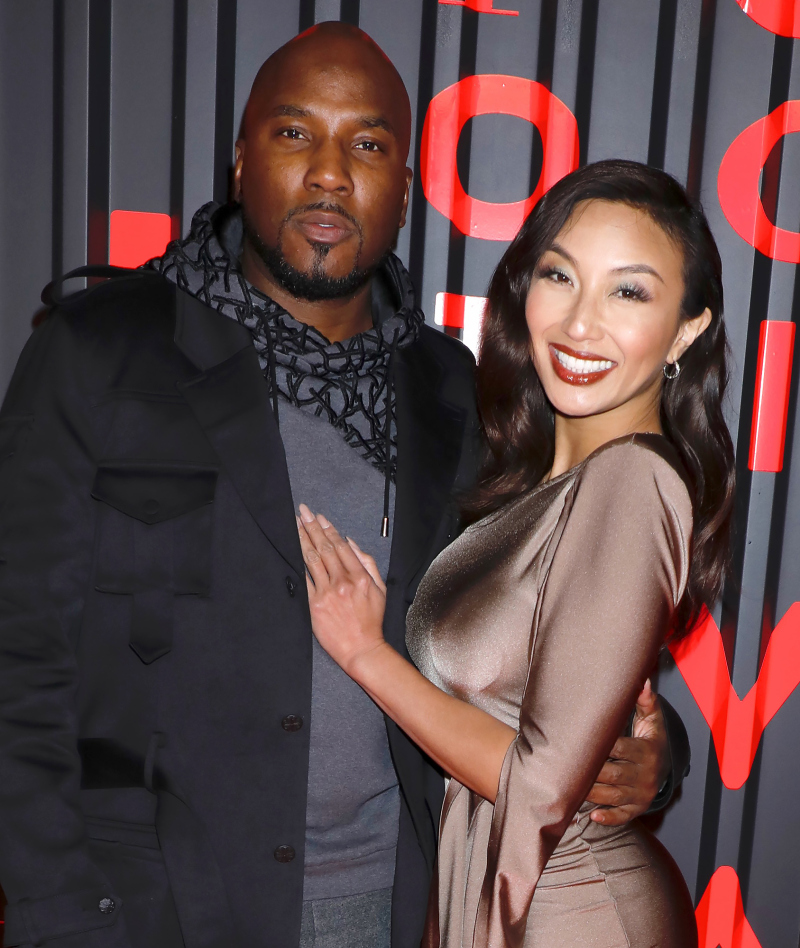 Credit: Gregory Pace/Shutterstock
Jeannie Mai and Jeezy
The "Soul Survivor" rapper, 42, popped the question to the daytime talk show host, 41, on March 27 after nearly two years of dating. Jeezy flipped the switch on his proposal plans due to the global coronavirus outbreak, transforming his Los Angeles home into a Vietnamese wonderland after the pair put their trip to Southeast Asia on hold. The couple's "surprise quarantine" engagement comes after Us Weekly confirmed in October 2017 that Mai ended her 10-year marriage with actor Freddy Harteis.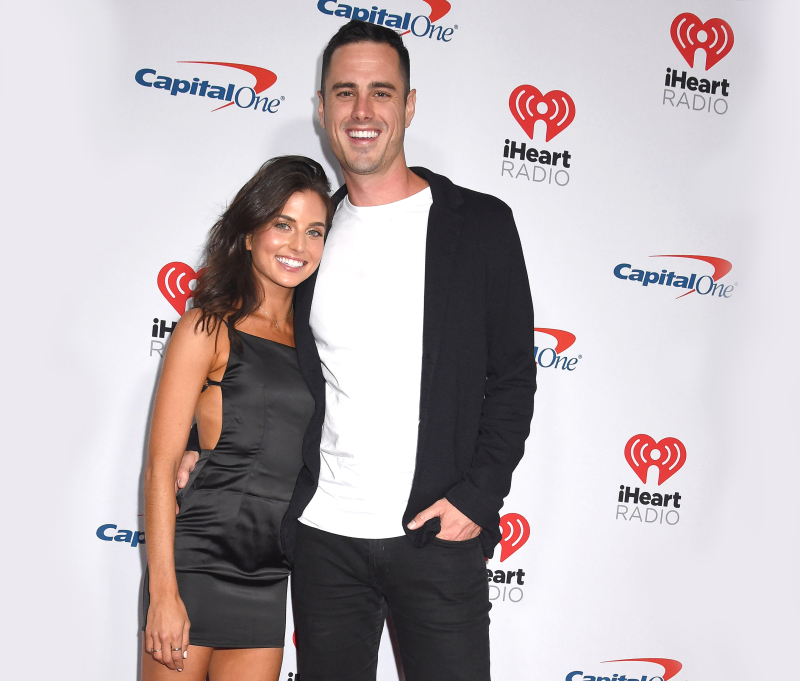 Credit: Shutterstock
Ben Higgins and Jess Clarke
Us Weekly broke the news on March 28 that the Bachelor alum and his girlfriend of more than a year were engaged. The former reality TV star told Us in January that he would "definitely" be proposing to Clarke in 2020. "I don't think that's a question," he said. "We're great. It's fun. It's just healthy … I think she would say the same. Our relationship is healthy. I'm a better version of myself, a more free version of myself than I've been in a while."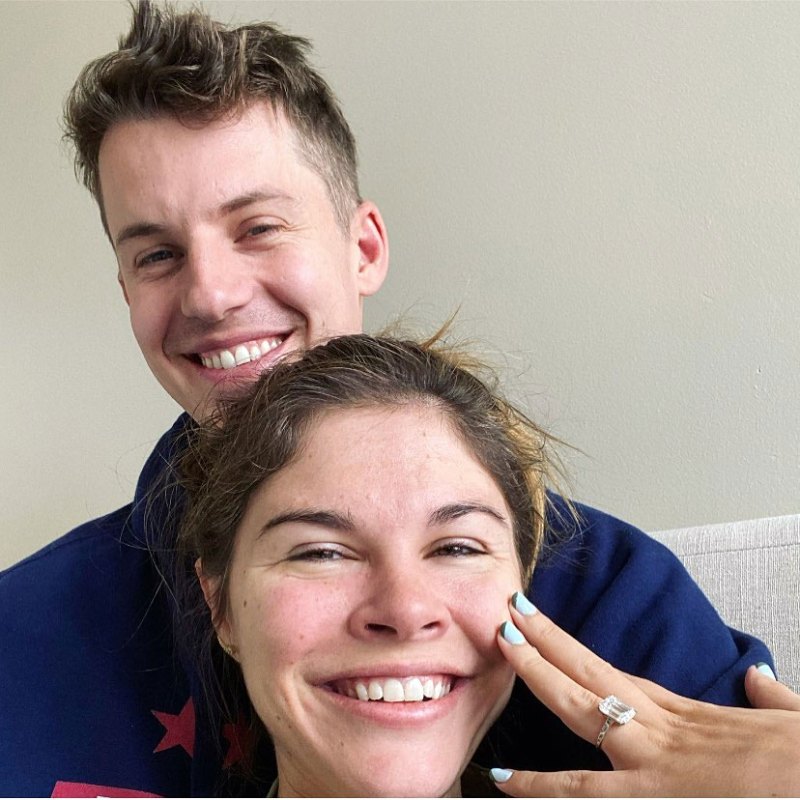 Credit: Courtesy of Emily Weiss/Instagram
Emily Weiss and Will Gaybrick
The Glossier founder shared her engagement news amid the coronavirus pandemic. "So, a week ago, we got engaged. (!)," she captioned an Instagram photo showing off her ring on March 19. "Even during the wildest most uncertain times, there are silver linings."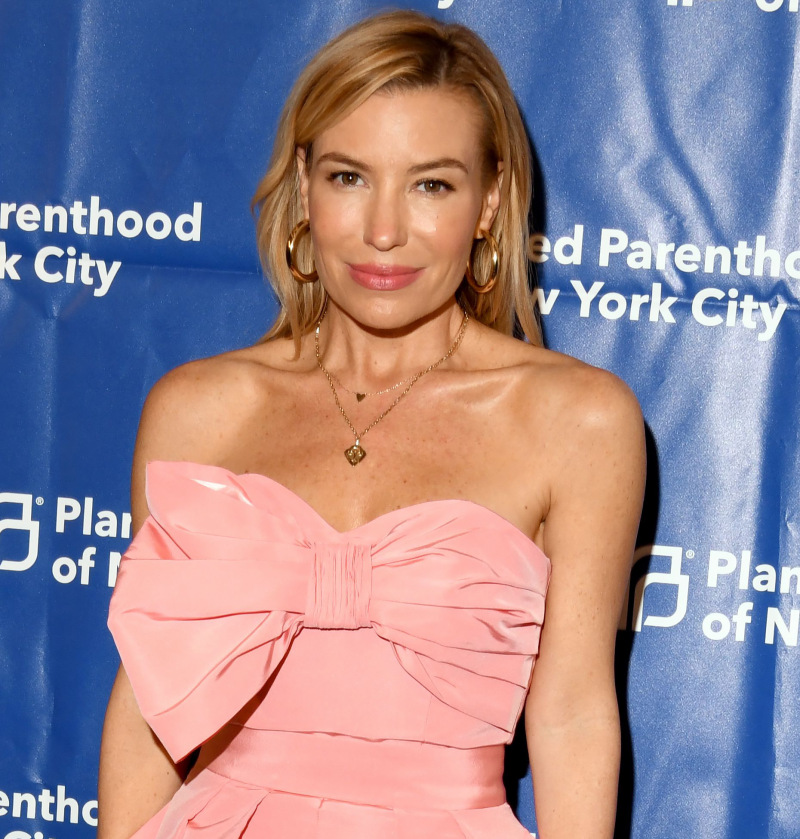 Credit: Nina Westervelt/Shutterstock
Tracy Anderson and Chris Asplundh
The celebrity personal trainer got engaged to the business executive on March 3 while celebrating her birthday in Palm Beach, Florida, with family, friends and her son and daughter. "It was a birthday I'll never forget," Anderson wrote on Instagram.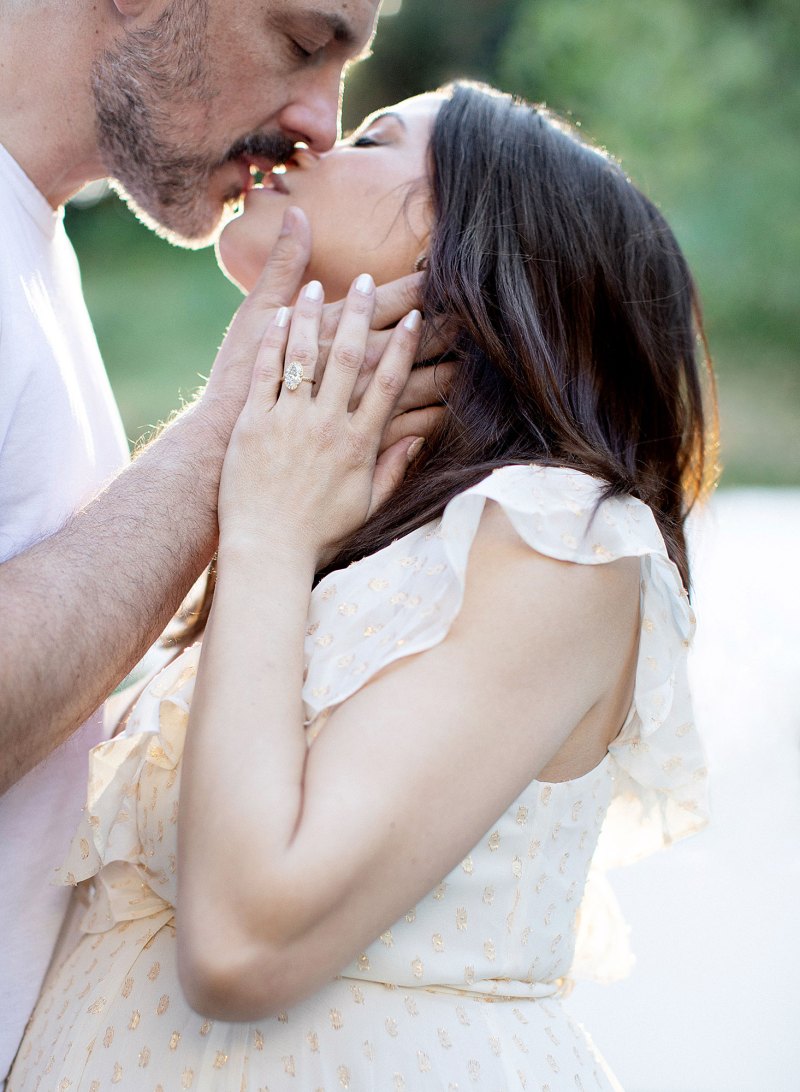 Credit: Elizabeth Messina
Jenna Dewan and Steve Kazee
The Step Up actress and the Tony winner confirmed their engagement in February 2020 ahead of the arrival of their first child. "A lifetime to love and grow with you…you have my heart," Dewan captioned a photo of the pair kissing on Instagram.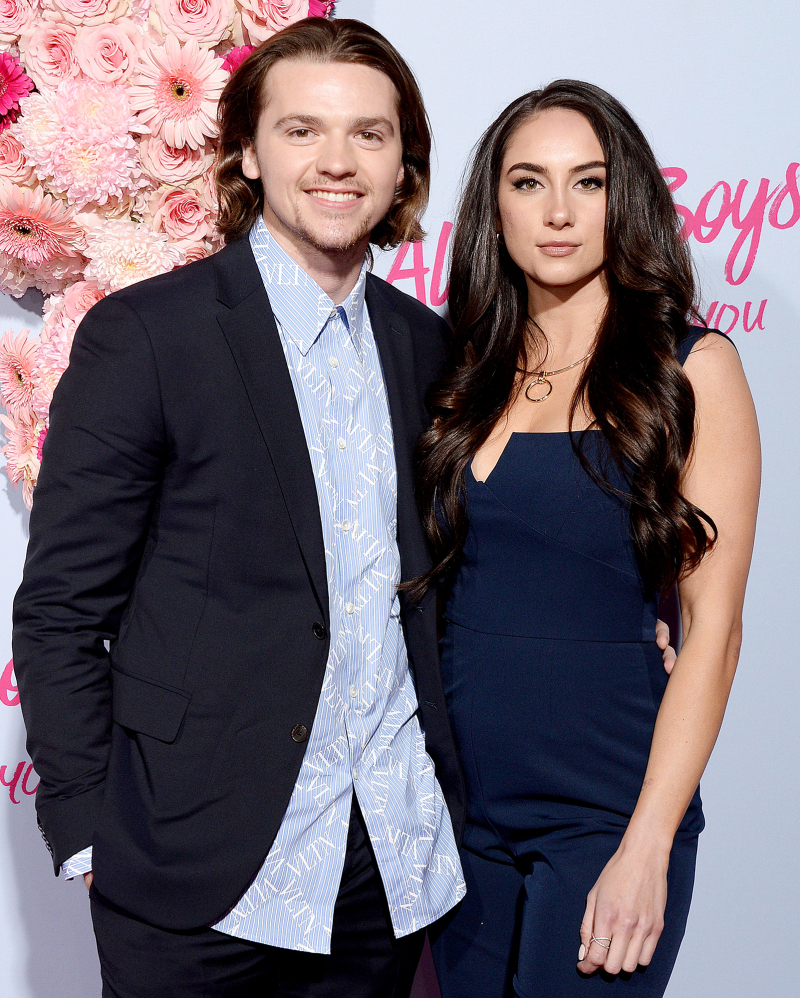 Credit: Broadimage/Shutterstock
Joel Courtney and Mia Scholink
The Kissing Booth star and his girlfriend announced their engagement on February 18 after he popped the question on Valentine's Day.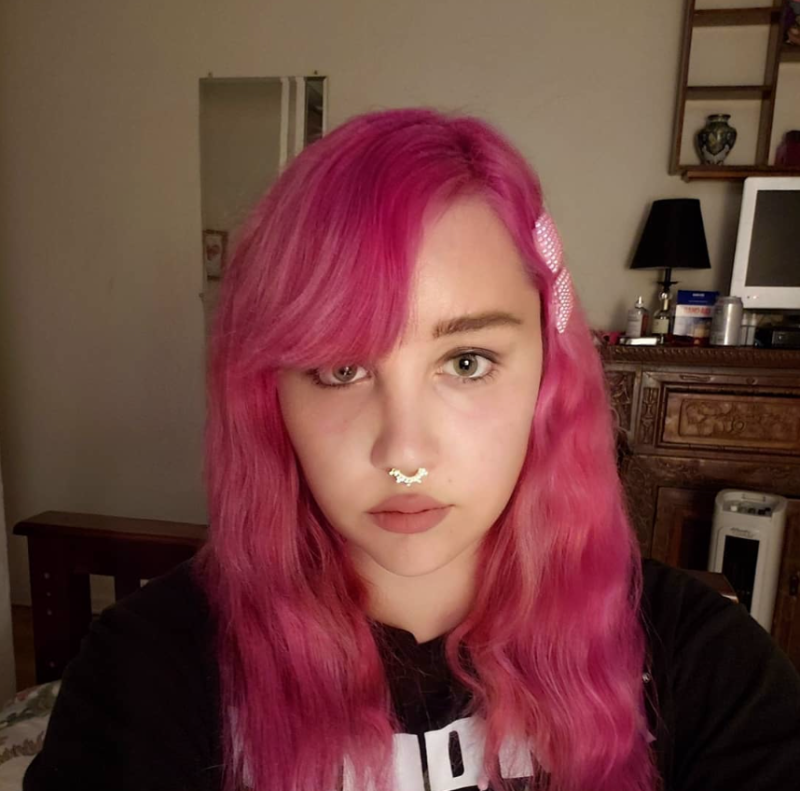 Credit: Courtesy of Amanda Bynes/Instagram
Amanda Bynes
The Easy A star announced her engagement to a mystery man via Instagram on February 14. "Engaged to tha love of my life," Bynes captioned a picture of her massive engagement ring with her future spouse wearing a gold wedding band.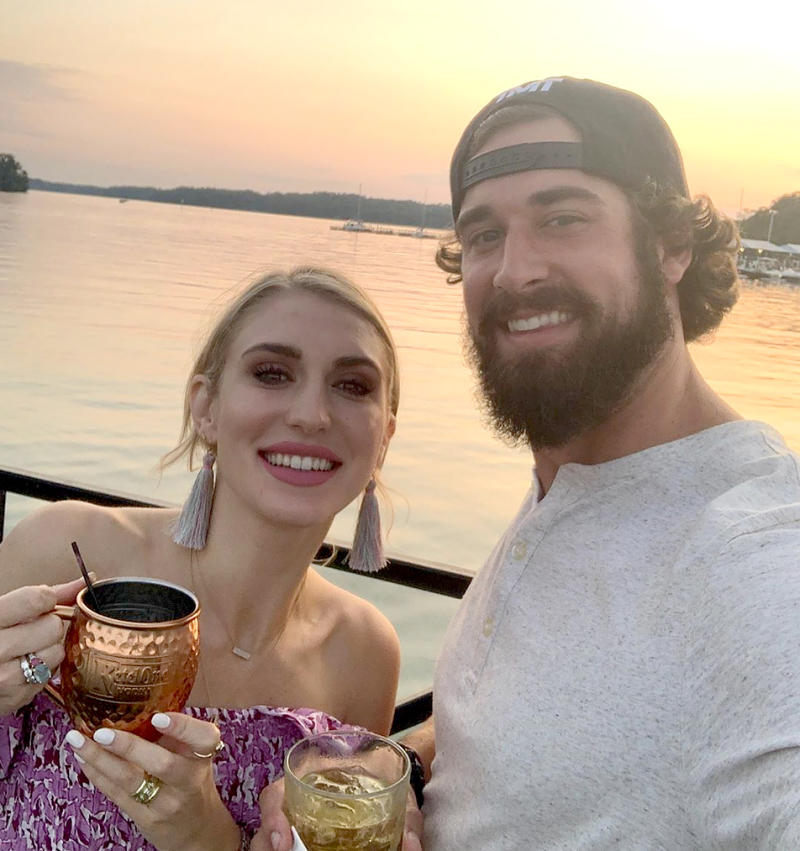 Credit: Courtesy of Struthers McBride/Instagram
Eliza Limehouse and Struthers McBride
The Southern Charm star announced her engagement to McBride on Valentine's Day. "We are engaged!!!!!" she gushed via Instagram. "Happy Valentines y'all! Cheers to forever @_struthers I love you!!!" The couple began dating in April 2019.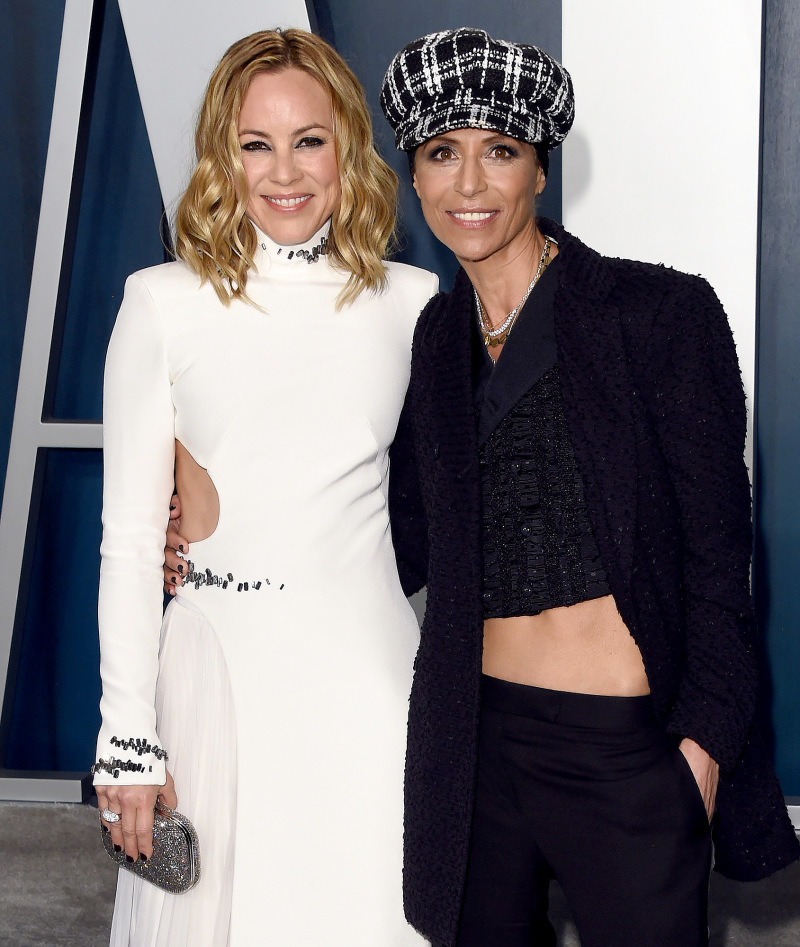 Credit: Jason Merritt/Radarpics/Shutterstock
Maria Bello and Dominique Crenn
During an appearance at Elton John's 2020 Oscars Viewing Party, the NCIS actress revealed that she and Crenn got engaged in December 2019. "We're pretty happy, considering we just got engaged," Bello told Entertainment Tonight on February 9. "So, this is sort of our fun time out in Hollywood for the first time since we've been engaged."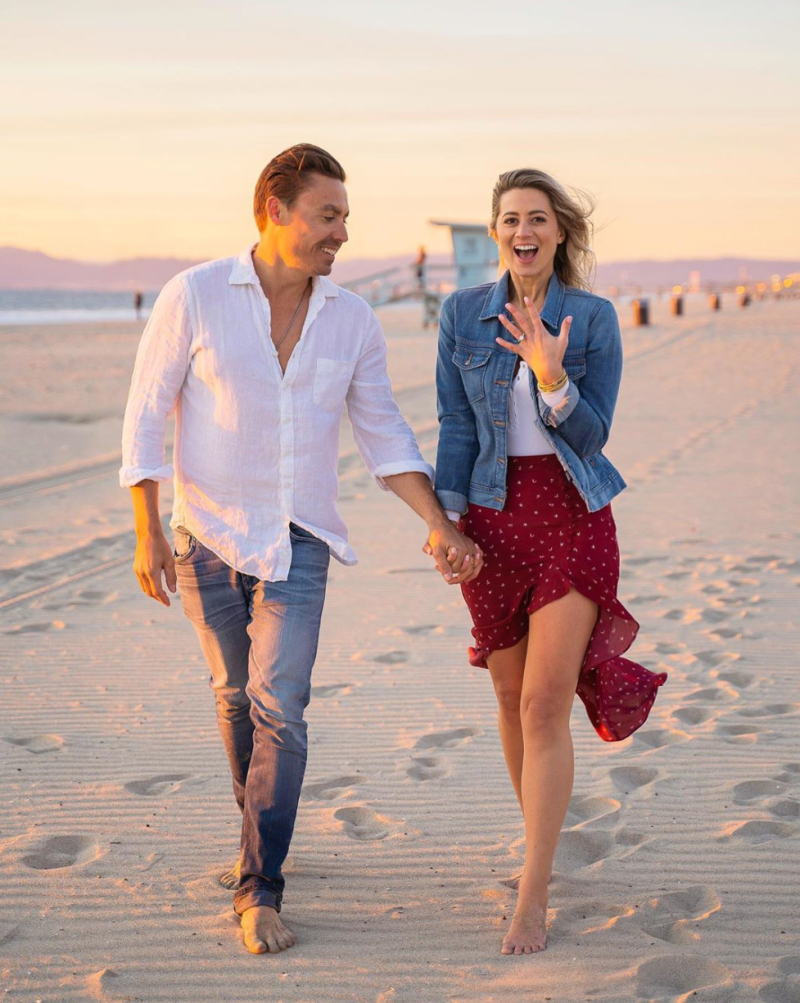 Credit: Mike Lindle
Lesley Murphy
The Bachelor alum announced her engagement to creative director Alex Kavanagh on February 5. "2/4/2
, a day I'll never forget," Murphy wrote on Instagram alongside a series of photos of the happy couple. "We're boarding a plane as we speak to meet my parents in New Zealand! Looking forward to processing the last 24 hours of this incredible life at 35,000 ft
#ToKavAndToHold."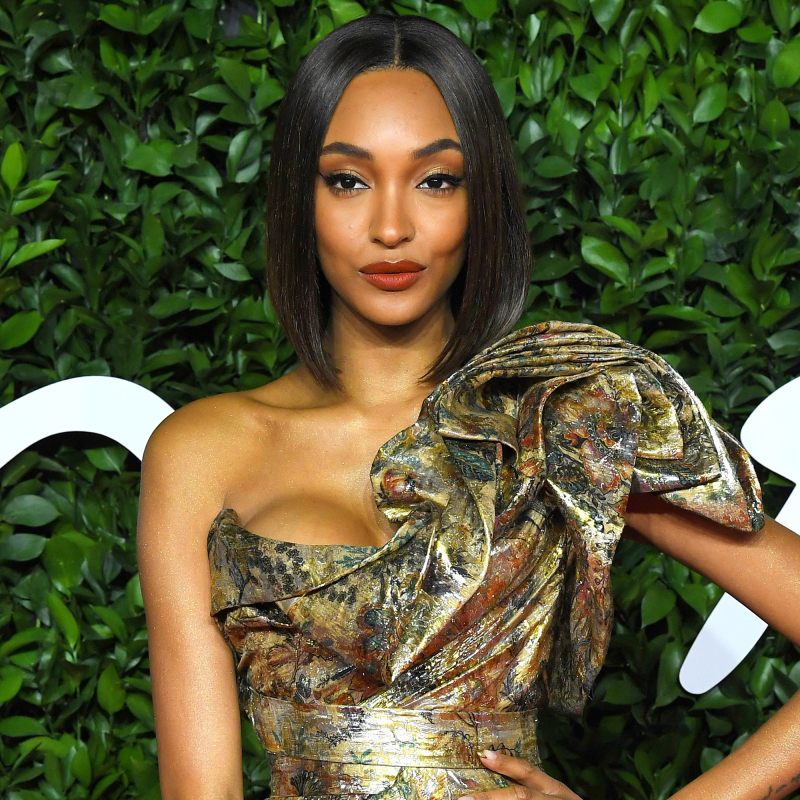 Credit: Anthony Harvey/Shutterstock
Jourdan Dunn
The British model showed off her massive diamond engagement ring on February 1. "Jourdan Dunn Hamilton ....... has a nice ring to it!" she captioned the post that showed her covering her eyes with one hand while flashing her new bling as her fiancé held her hand. While Dunn hasn't revealed her future husband's identity, fans speculate that she's engaged to rapper Dion "Sincere" Hamilton.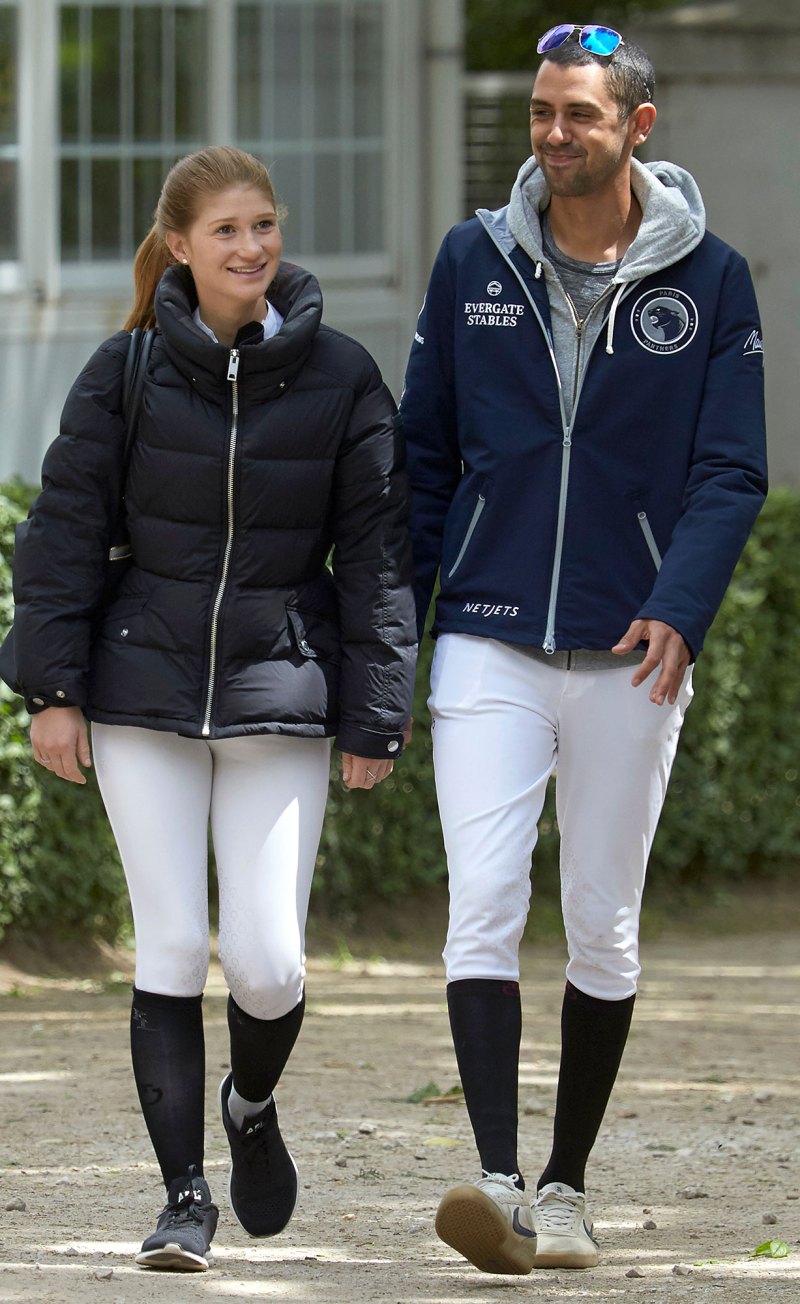 Credit: Angel Naval/MARINA PRESS/Shutterstock
Jennifer Gates
The daughter of billionaire businessman Bill Gates announced her engagement to Nayel Nassar, an Egyptian show jumper, via Instagram on January 29. "Nayel Nassar, you are one of a kind. Absolutely swept me off my feet this past weekend, surprising me in the most meaningful location over one of our many shared passions," she wrote, captioning a photo of the couple sitting together while surrounded by snow. "I can't wait to spend the rest of our lives learning, growing, laughing and loving together. Yes a million times over. :ring:AHHH!!!"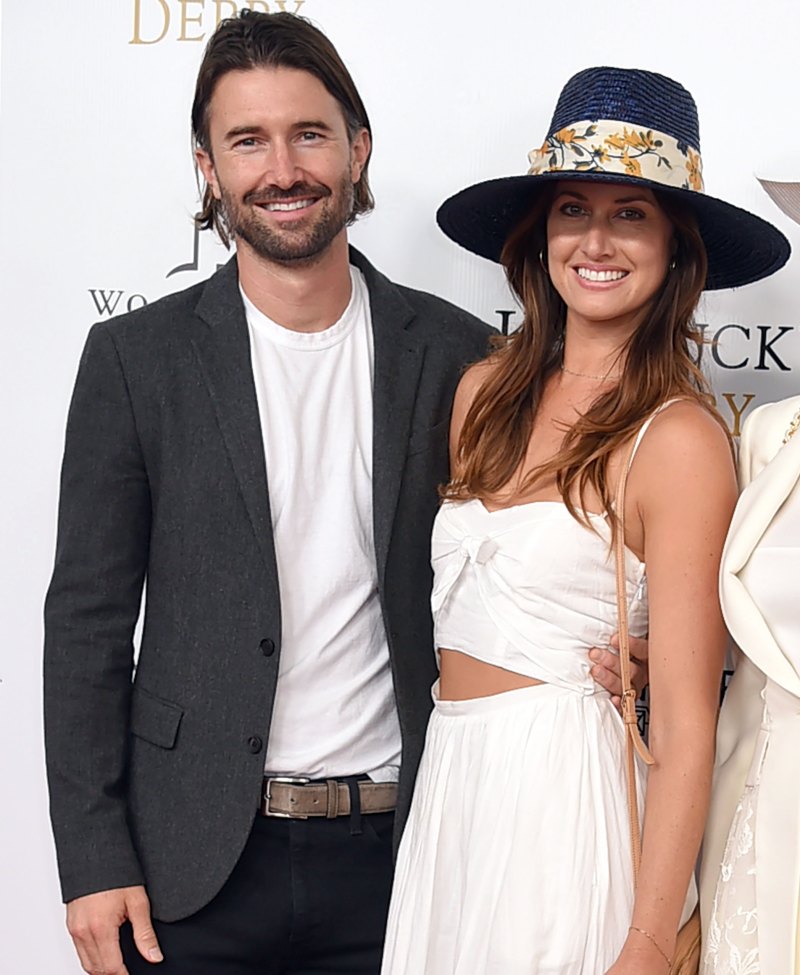 Credit: AFF-USA/Shutterstock
Brandon Jenner and Cayley Stoker
The Princes of Malibu alum announced the couple's engagement with an Instagram video post on January 25. "It's official
," Jenner wrote alongside a clip of himself and Stoker cuddling, kissing and dancing as soft music plays in the background.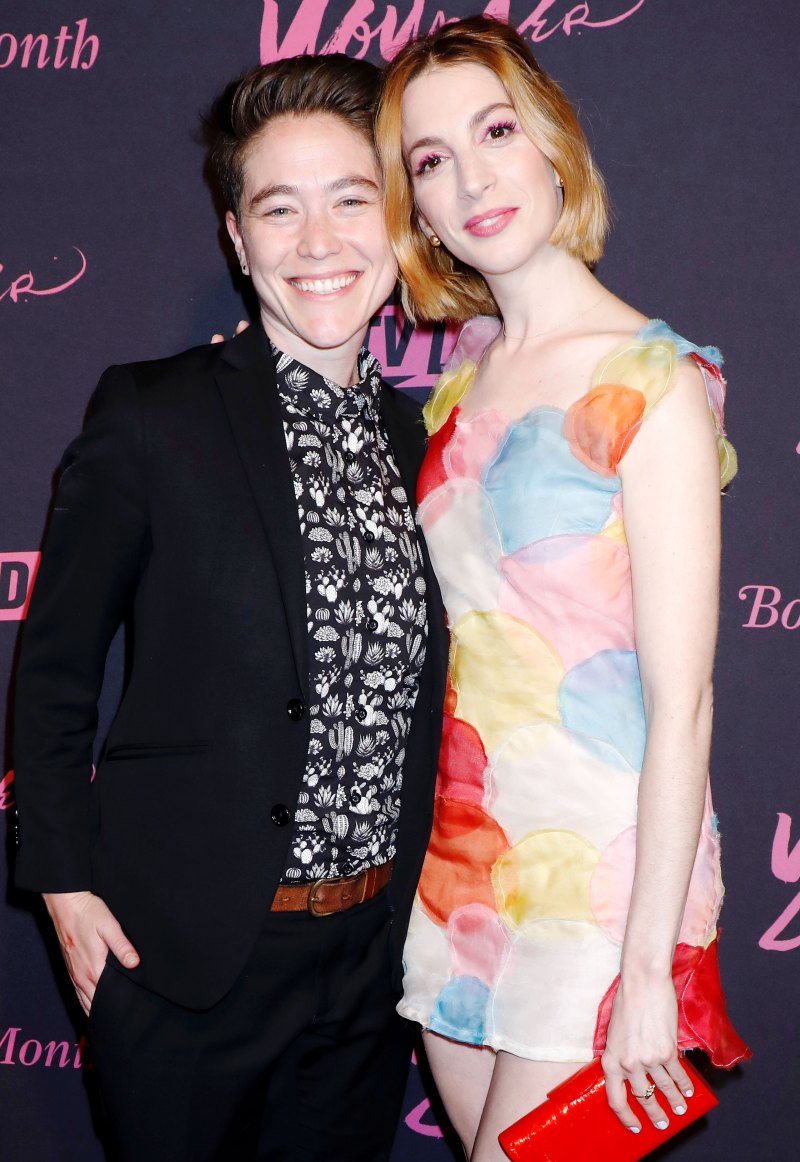 Credit: Gregory Pace/Shutterstock
Molly Bernard and Hannah Lieberman
The Younger star announced her engagement to Lieberman on January 14. "We said YES!" the actress captioned a smiley pic of the couple on Instagram, adding a ring emoji.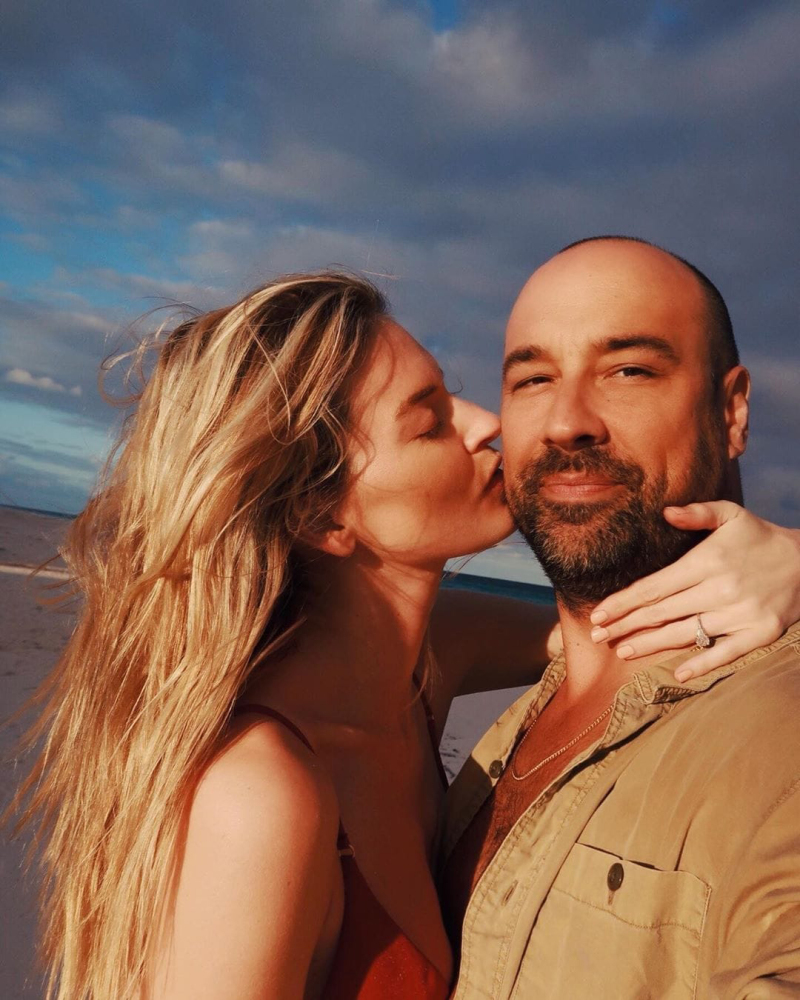 Credit: Courtesy Martha Hunt/Instagram
Martha Hunt and Jason McDonald
"I have a secret," the Victoria's Secret Angel captioned a January 8 Instagram reveal, showing off her engagement ring with a finger to her lips.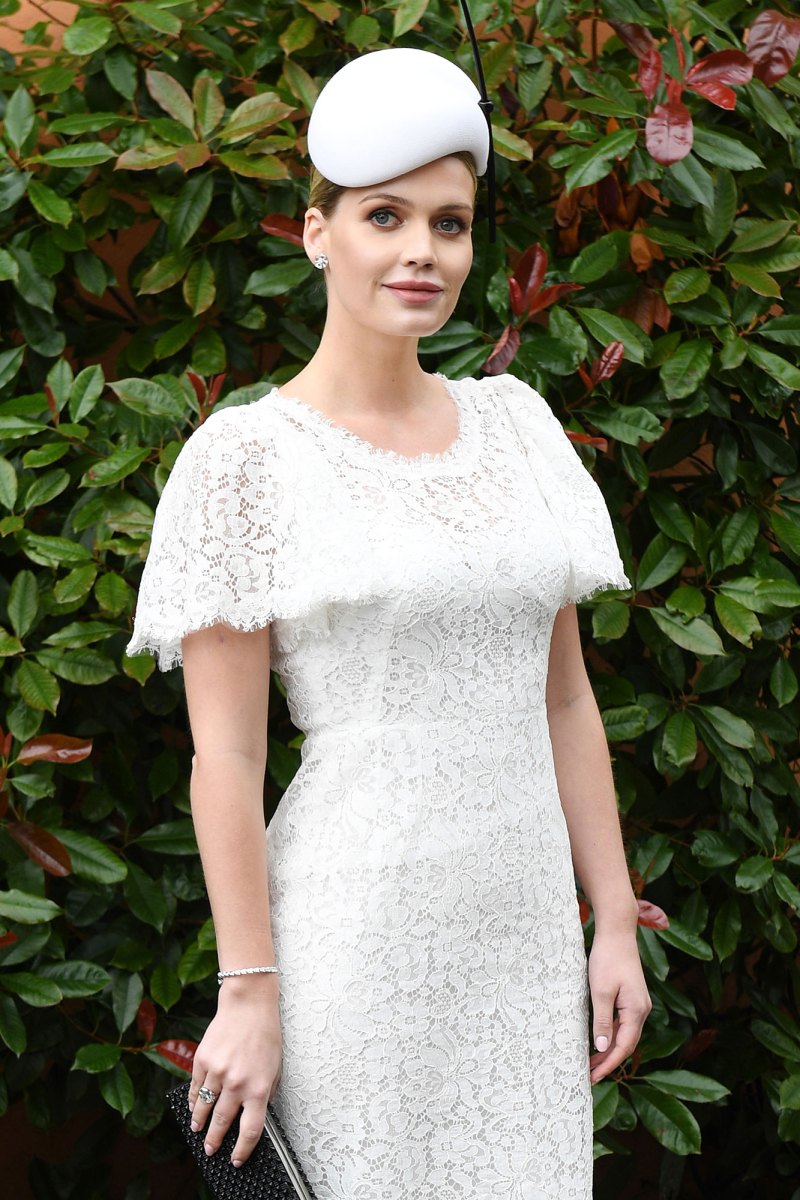 Credit: James Veysey/Shutterstock
Lady Kitty Spencer and Michael Lewis
Princess Diana's niece and her boyfriend, Michael Lewis, got engaged right before Christmas 2019, but news of their relationship milestone didn't surface until January 2020. The couple have a 31-year age gap between them.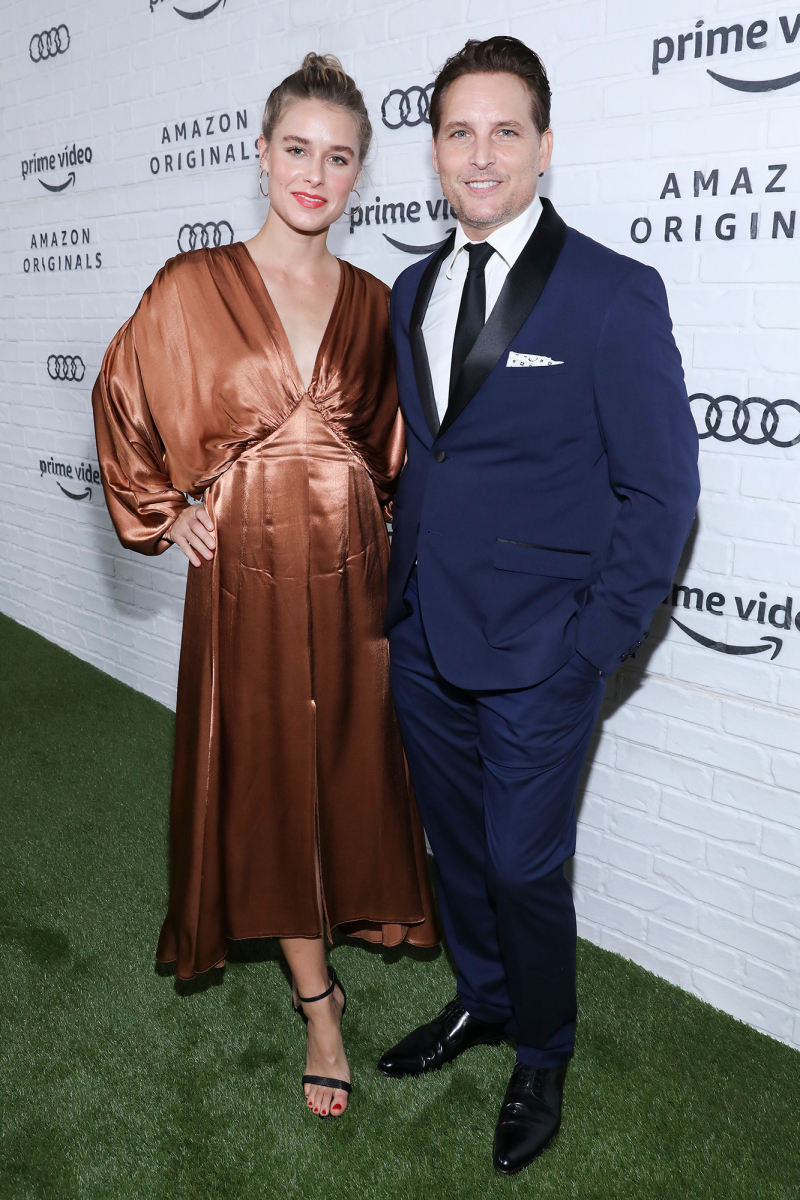 Credit: Omar Vega/JanuaryImages/Shutterstock
Peter Facinelli and Lily Anne Harrison
The actor popped the question in Mexico after more than three years of dating.
"Peter and Lily got engaged over the holiday during a romantic getaway to Mexico," Facinelli's rep told Us in a statement on January 2. "Both are beyond elated and are very much looking forward to all that the New Year will bring."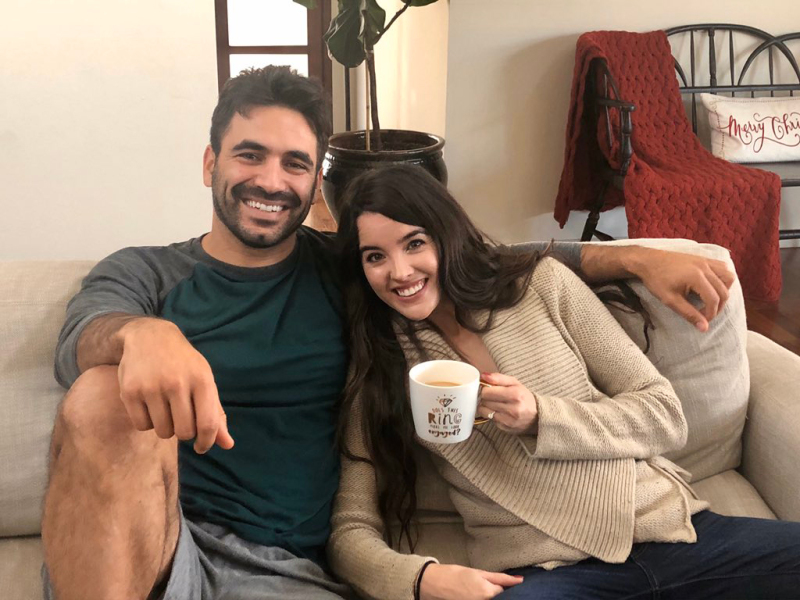 Credit: Courtesy Roberto Martinez/Twitter
Roberto Martinez and Kristiana Elliott
Us confirmed on January 2 that the Bachelorette alum, who split from former Bachelorette Ali Fedotowsky in 2011, proposed to his girlfriend.
"When you know you know. Found my forever sweetheart," Martinez captioned photos of the couple via Twitter.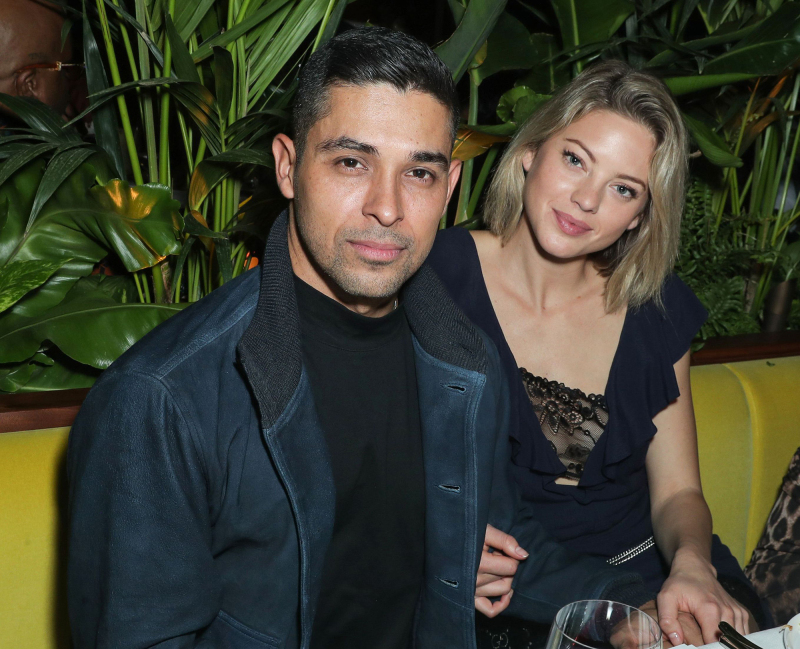 Credit: Chelsea Lauren/WWD/Shutterstock
Wilmer Valderrama and Amanda Pacheco
The That '70s Show alum and the model got engaged on January 1.
"'It's just us now' 01-01-2020," they captioned both of their posts from the proposal on January 2 via Instagram.
Author:Us Weekly Staff - Source: US Magazine