Historian Rutger Bregman argues that the persistent theory that most people are monsters is just wrong.
How have humans managed to accomplish significantly more than any other species on the planet? Historian Rutger Bregman believes the quality that makes us special is that we "evolved to work together and to cooperate on a scale that no other species in the whole animal kingdom has been able to do."
Pushing back against the millennia-old idea that humans are inherently evil beneath their civilized surface, which is known as 'veneer theory', Bregman says that it's humanity's cooperative spirit and sense of brotherhood that leads us to do cruel deeds. "Most atrocities are committed in the name of loyalty, and in the name of friendship, and in the name of helping your people," he tells Big Think. "That is what's so disturbing."
The false assumption that people are evil or inherently selfish has an effect on the way we design various elements of our societies and structures. If we designed on the assumption that we are collaborative instead, we could avoid the "self-fulfilling prophecy" of selfishness.
---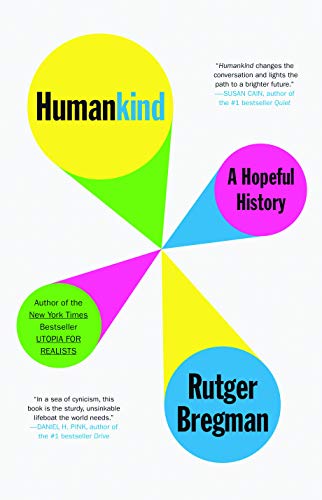 Humankind: A Hopeful History

List Price:

$17.99

New From:

$17.00

in Stock

Used From:

$20.13

in Stock