The Jets and Bills opted out of taking a stand – or a knee – during the national anthem, choosing to stay inside. But the NFL's reigning MVP had no such qualms.
From Colin Kaepernick on, the NFL has been among the leagues most resistant to social media messaging. That's why it was so noteworthy to see the MVP – Baltimore quarterback Lamar Jackson – taking a knee during the national anthem of Sunday's season opener against Cleveland.
With all eyes on who knelt or made other social justice statements on the NFL's opening weekend, Jackson's stance – or kneeling – spoke volumes.
And while some Baltimore teammates knelt while others sat on the bench during the anthem, Ravens ownership backed their star player.
"We respect and support our players' right to protest peacefully. This was a demonstration for justice and equality for all Americans. These are core values we can all support," Ravens owner Steve Bisciotti said in a statement.
"This was not a protest against our country, the military or the flag. Our players remain dedicated to uplifting their communities and making America better. They have proven this through substantive action…and we support their efforts."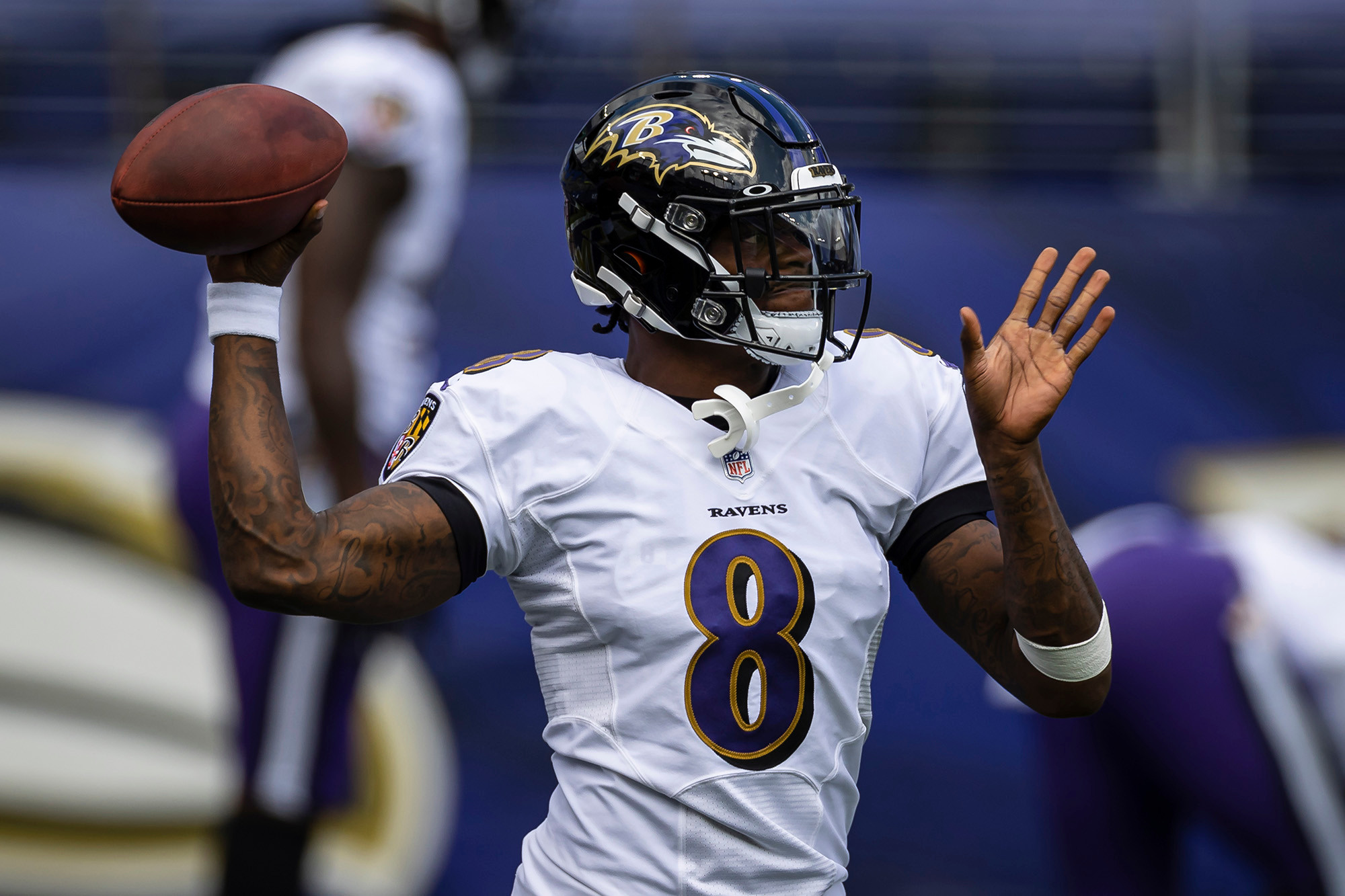 Meanwhile, most of the Browns stood in a line along the sideline with Myles Garrett, Ronnie Harrison Jr. and KhaDarel Hodge among those kneeling. Browns quarterback Baker Mayfield, who had vowed to kneel earlier this week, did an abrupt heel-turn.
There was a varied mix throughout the NFL, and even among teams.
Indianapolis head coach Frank Reich knelt during the anthem, while his team was locking arms.
Meanwhile, at Detroit vs. Chicago, veteran running back Adrian Peterson was among a group of Lions players kneeling, including quarterback Matthew Stafford. Da'Shawn Hand, Ty Johnson and Jonah Jackson. Head coach Matt Patricia stood behind them, while several others were in the locker room. Meanwhile, about 20 Bears players and staff members also knelt.
Other teams avoided the entire situation.
While Minnesota largely stood for the anthem – with Bisi Johnson Taeje Sharpe, Ameer Abdullah, Jalyn Holmes among those kneeling – Green Bay skirted any drama by staying off the field during the anthem. The Jaguars and Dolphins also stayed inside during the anthem.
The Eagles locked arms with Washington players for the playing of "Lift Every Voice and Sing" before the Eagles went inside for the anthem. Washington players took a knee on the sideline.
In Atlanta, Falcons and Seahawks players on the field all took a knee after the Seahawks kicked off to begin the game.