Zac Efron is enjoying life down under with his new rumored girlfriend, Vanessa Valladares. Here are six things to know about the Australian beauty who stole the "High School Musical" star's heart.
1
Their relationship is brand new
Efron, 32, and Valladares met in July while she was working as a waitress, the Daily Mail reported. According to the outlet, Valladares left her job to spend more time with the actor.
2
She's an aspiring model
View this post on Instagram

A post shared by ☥ 🐉 𝚅𝙰𝙽𝙴𝚂𝚂𝙰 𝚅𝙰𝙻𝙻𝙰𝙳𝙰𝚁𝙴𝚂 🐉 ☥ (@_is_ness) on
Valladares' Instagram account features snaps of her modeling shots. She has also posed for brands including RVCA, Spell, Of The Sun and Love Street.
3
She loves to travel



View this post on Instagram

Adios 🙋

A post shared by ☥ 🐉 𝚅𝙰𝙽𝙴𝚂𝚂𝙰 𝚅𝙰𝙻𝙻𝙰𝙳𝙰𝚁𝙴𝚂 🐉 ☥ (@_is_ness) on
Valladares and Efron reportedly took a skiing trip together and she frequently shares photos from her travels. She has also traveled to locations including Jaipur and Indonesia and was scheduled to travel to Africa before the COVID-19 pandemic hit.
4
He wanted to move to be closer to her
Efron reportedly put in a bid for a home in Byron Beach — where Chris Hemsworth also lives — after meeting Valladares, according to the Daily Telegraph. Unfortunately for the "Neighbors" star, he lost out on the bid. Still, he cancelled his flight back to Los Angeles and extended his tourist visa for a year to stay in the area.
5
She's spiritual
View this post on Instagram

A post shared by ☥ 🐉 𝚅𝙰𝙽𝙴𝚂𝚂𝙰 𝚅𝙰𝙻𝙻𝙰𝙳𝙰𝚁𝙴𝚂 🐉 ☥ (@_is_ness) on
Valladares often posts inspirational messages in her Instagram captions. She captioned one snap, "From what perspective are you looking at the world… you have the power to make this life a wonderful adventure," and another, "Hear the jazz playing and the birds wake, let the rising sun soak the room and we'll seize the day."
6
She's not the first Vanessa that he's dated
Enlarge Image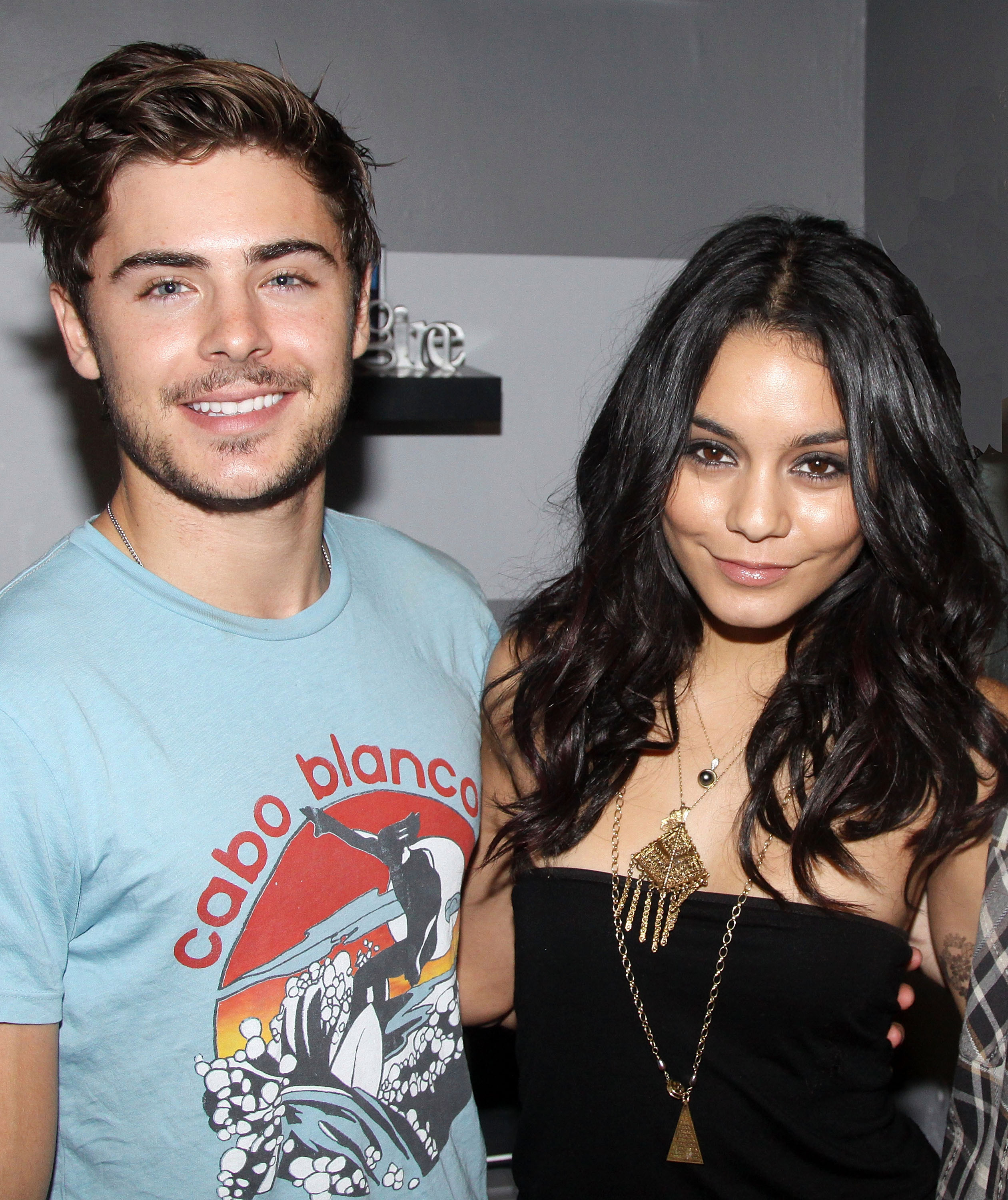 Zac Efron and Vanessa Hudgens in 2010.
FilmMagic
Efron previously dated his "High School Musical" co-star, Vanessa Hudgens, for three years. Their relationship ended in 2010.
Hudgens, 31, began dating Austin Butler the following year and they split in January.