Nubank said Wednesday it will launch the token, called Nucoin, in the first half of 2023.
The digital banking company Nubank in Brazil will launch its own cryptocurrency in the country next year. This is the latest move by a large financial institution into digital assets.

Nubank announced on Wednesday that it will release the Nucoin token in the first half of 2023. In a press release, the company says that Nucoin is "a new way to thank customers for their loyalty and get them to use Nubank products." Nubank said that people who own the token will get discounts and other perks from the company.

Fernando Czapski, general manager for Nucoin at Nubank, said in a statement, "The project is another step forward in our belief in the transformative power of blockchain technology and in our efforts to make it even more accessible to more people." This goes beyond the ability to buy, sell, and keep track of cryptocurrencies in the Nu app.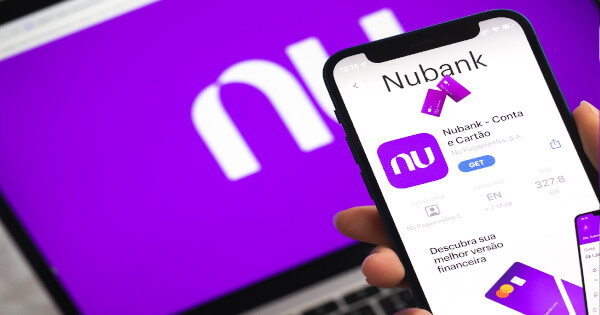 Nubank said it would ask 2,000 of its customers to join a forum group that would help guide the development of Nucoin by "following common practices in blockchain projects." "In this phase, the proposal is to look into a decentralized way of making products, which is typical of Web3," Nubank said.

The cryptocurrency was built on the Polygon network, a so-called "Layer 2" protocol that aims to relieve congestion on the Ethereum blockchain, where transactions can often be expensive and take a long time to process. Polygon claims that its platform can handle thousands of transactions per second.

Nubank isn't the first bank to start its own cryptocurrency. JPMorgan released its own token, called JPMCoin, which is a "stablecoin" that stays the same value as the U.S. dollar. Unlike that coin, the price of Nucoin changes based on supply and demand, just like the prices of bitcoin and ether. It's like what banks and payment companies have already done to get into the cryptocurrency market. Mastercard released Crypto Secure in October as a new tool to help card issuers stop fraud involving crypto exchanges. Cryptocurrencies can also be traded through PayPal and Robinhood. Goldman Sachs, on the other hand, has its own crypto trading desk inside the bank.

For cryptocurrencies in general, the new token offering comes at a bad time. The market is in a deep slump that investors are calling "crypto winter." Since the beginning of 2022, many digital coins, including bitcoin, have lost more than half of their value.

Since then, regulators have become more worried about digital currencies and the harms they could cause to consumers. As a result, governments in the U.S., the European Union, and other places have put in place frameworks to regulate the industry.

When asked if Nubank had checked with Brazilian regulators before launching its token, a company representative said, "We constantly evaluate the regulatory framework as an important part of our product development process."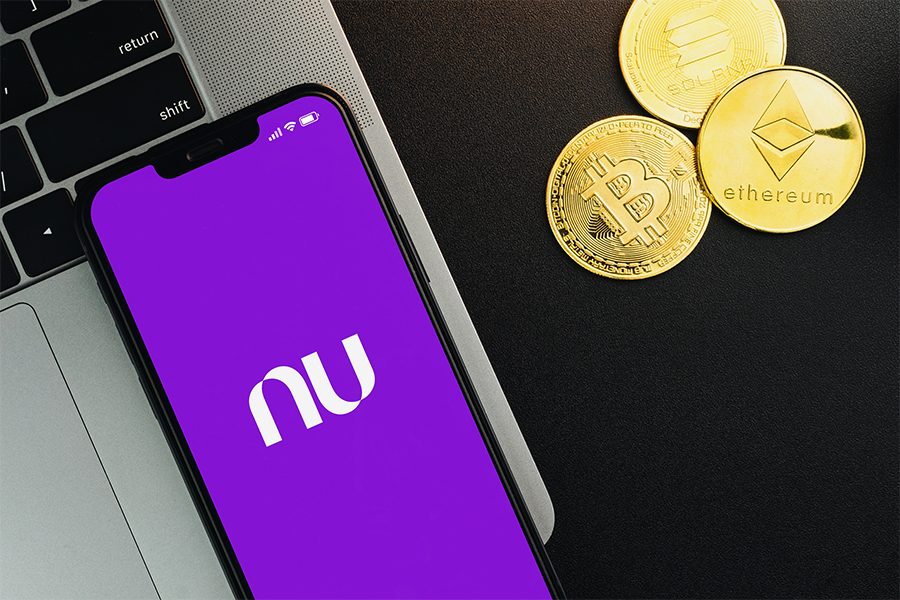 In 2013, Nubank opened in Sao Paulo, Brazil, with a purple, no-fee credit card. Brazil is known for having a high-fee, low-tech banking system, so this was a big deal. Since the company started nine years ago, 70 million people in Brazil, Mexico, and Colombia use it.

The well-known investor Warren Buffett is one of the people who back Nubank, which went public at the end of last year. In June 2021, Buffett's company, Berkshire Hathaway, invested $500 million in Nubank. The stock market gives the company a value of $20.4 billion, which is about half of what it was worth when it first went public in December 2021.

Nubank has been in the crypto game before with its Nucripto platform, which lets people trade a number of tokens like bitcoin and ether. The exchange, which uses technology from Paxos, a blockchain infrastructure startup, reached 1 million users a month after it opened, in July.
** Information on these pages contains forward-looking statements that involve risks and uncertainties. Markets and instruments profiled on this page are for informational purposes only and should not in any way come across as a recommendation to buy or sell in these assets. You should do your own thorough research before making any investment decisions. All risks, losses and costs associated with investing, including total loss of principal, are your responsibility. The views and opinions expressed in this article are those of the authors and do not necessarily reflect the official policy or position of USA GAG nor its advertisers. The author will not be held responsible for information that is found at the end of links posted on this page.