Over 40 million women in at least 26 states are projected to be denied access to abortions as a result of the US Supreme Court's decision to reverse the precedent-setting Roe v. Wade ruling.
While the high court's ruling upholding the Mississippi statute opposing Roe does not criminalize abortion, it does give state governments regulatory authority; the majority of which have declared their intention to forbid ending a pregnancy.

Three states—Kentucky, Louisiana, and South Dakota—had so-called "trigger laws" that went into effect right away in practically all situations once Roe was overturned.

However, Missouri was the first state to take action after the ruling, filing documents "essentially ending abortion in Missouri" on Friday.

Attorney General Eric Schmitt stated, "With this opinion, my Office has essentially abolished abortion in Missouri, making Missouri the first state in the nation to do so following the Court's order."

Since I became attorney general, my office has fought to defend the dignity of life, culminating in today's historic court decision and attorney general opinion. I'll keep fighting to defend all life, both born and unborn, he declared.

Additionally, Oklahoma and Arkansas soon verified that Roe had been overturned by the Supreme Court, triggering trigger legislation and prohibiting abortion as of this Friday.

"Nearly 50 years later, the US Supreme Court has overturned one of the most terrible rulings in American history. In the face of threats, information leaks, violence, and even an assassination attempt, it has bravely acted in this way, according to Oklahoma Attorney General John O'Connor.

Any pregnancy termination that isn't necessary in a "medical emergency" or when the unborn child's life is in risk is prohibited by these regulations.

Anyone who offers or tries to offer an abortion service will now be prosecuted with a crime, which, depending on the state, carries a prison sentence or hefty fines of up to $100,000.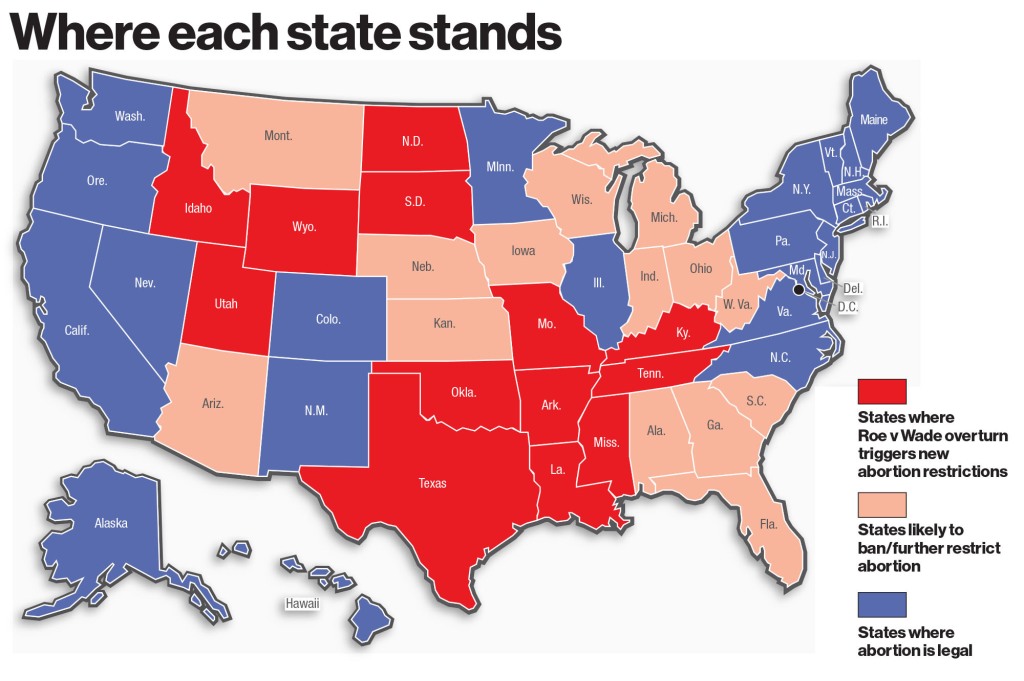 West Virginia's only abortion clinic said on Friday that it would no longer do abortions after that day.

West Virginia has a law from before Roe that makes it a crime to help someone get an abortion, but Roe has made it impossible to enforce this law.

"Because of a law from 1882 in West Virginia's criminal code that makes both the provider and the person getting an abortion guilty of a felony punishable by up to 10 years in prison, WHCWV has been forced to stop providing abortion care immediately until further notice," the Women's Health Center of West Virginia said on Facebook on Friday.

It's not clear how the state will handle enforcement, but Governor Jim Justice said that lawmakers would act soon.

"I applaud the brave decision that the Supreme Court made today. I've said many times that I proudly stand for life and am strongly against abortion. I also believe that every human life is a miracle that should be protected, he said in a statement on Friday.

"If our laws need to be clarified, I won't be afraid to call a special session after talking to the Legislature and my legal team."

A pro-choice research group in New York, the Guttmacher Institute, did an analysis of how trigger laws will make abortion illegal 30 days after a decision is made. In Idaho, Tennessee, and Texas, abortion is already illegal after six weeks of pregnancy.

As soon as the Supreme Court made its decision, Texas Attorney General Ken Paxton said that abortion would be illegal in the Lone Star State. It is still unclear when this will happen, though.

In four other states, the state attorney general has to give a mostly meaningless OK, like he or she did Friday in Arkansas, Missouri, and Oklahoma, before laws already on the books make abortion illegal if Roe doesn't protect them from the federal government.

Mississippi, North Dakota, Utah, and Wyoming are these states.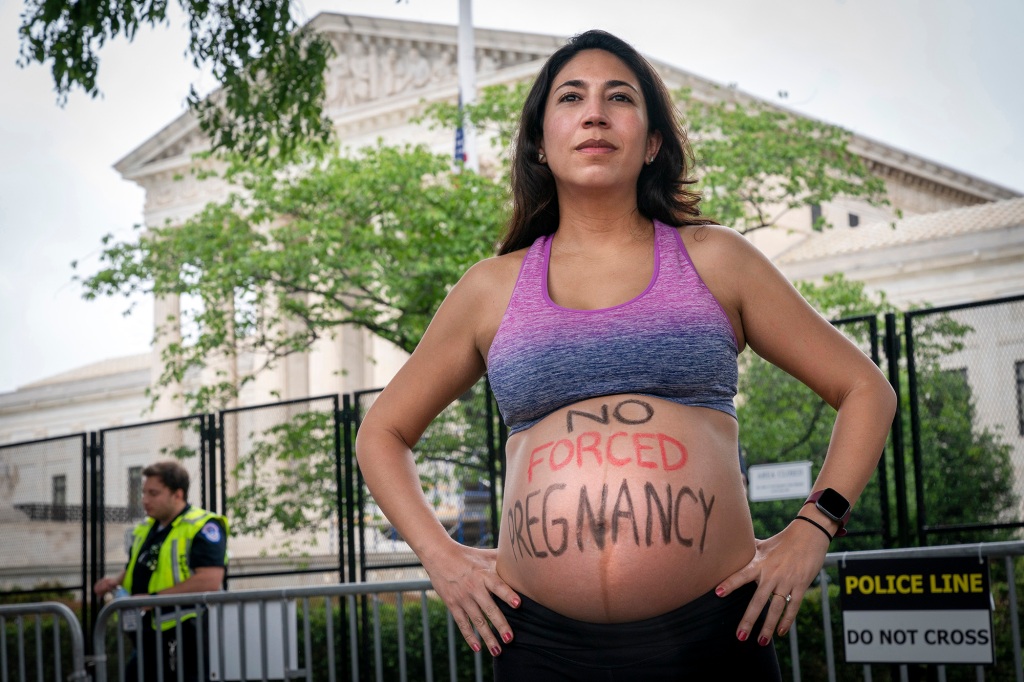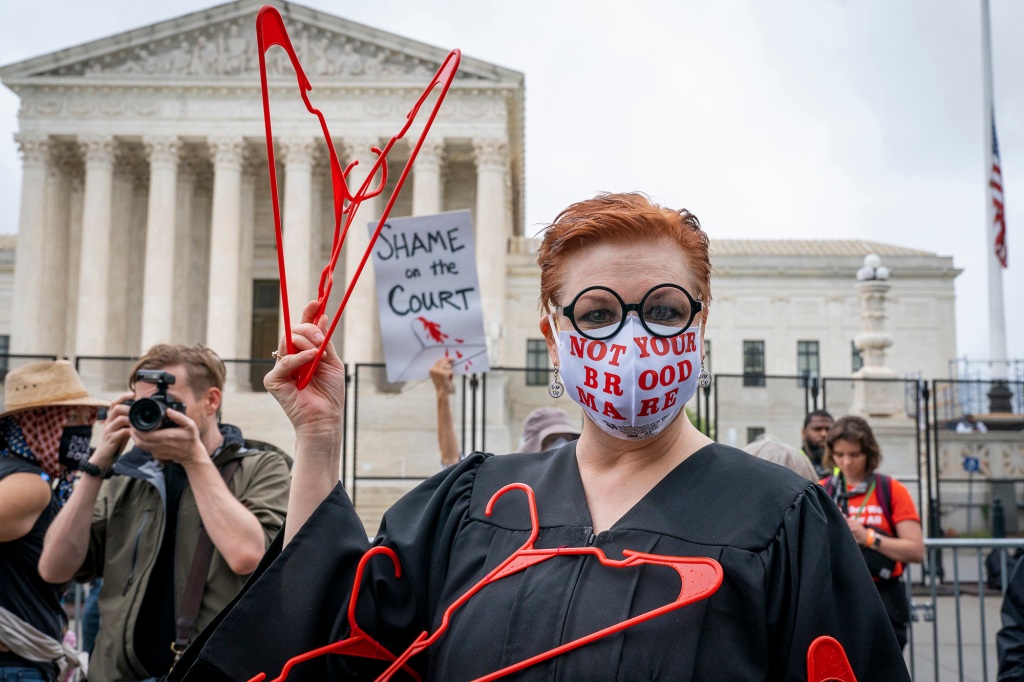 Four more states, like West Virginia, still have abortion bans from before Roe v. Wade that can now be enforced again. Arizona, Alabama, Michigan, and Wisconsin are among these.

On Friday night, a federal judge gave Alabama's 2019 abortion ban the go-ahead to go into effect. The ban makes abortion illegal, unless the mother's life is in danger. US District Judge Myron Thompson said that the injunction that stopped the law from taking effect "no longer exists" as a legal basis.

Attorney General Dave Yost of Ohio said that a 2019 state law that bans abortions after a fetal heartbeat is found — which can happen as early as six weeks into a pregnancy — is now in effect. This is because a similar injunction was thrown out. Before, abortions were legal in Ohio up until the 22nd week of a pregnancy. After that, they could only do things that would save a woman's life or health.

The Guttmacher analysis says that several other states, such as Georgia, North Carolina, South Carolina, Florida, Indiana, Montana, and Nebraska, either do not protect abortion under state law or are likely to pass laws that make it illegal if federal protections are not in place.

In the meantime, 16 states and the District of Columbia have made it clear that women have the right to have an abortion.

Under the Reproductive Health Act of 2019, abortion is legal in New York before a fetus can live on its own or in any case where the health of the mother is at risk.

Because access is different in different parts of the country, women who want abortions in states where it is illegal may think about traveling to states where it is still legal.

Even though most of the laws against abortion that are now in place punish doctors and other providers, women who want abortions may no longer be protected by the law.

"Women are not as safe as they used to be," said Columbia University law professor and reproductive rights expert Carol Sanger to The Post.

"[The decision] means that abortion is no longer a right, and states can make it a crime if they want to.

Sanger said that it wasn't clear yet if a woman who lives in a state where abortion is illegal but gets one in a state where it's legal could be charged with a crime.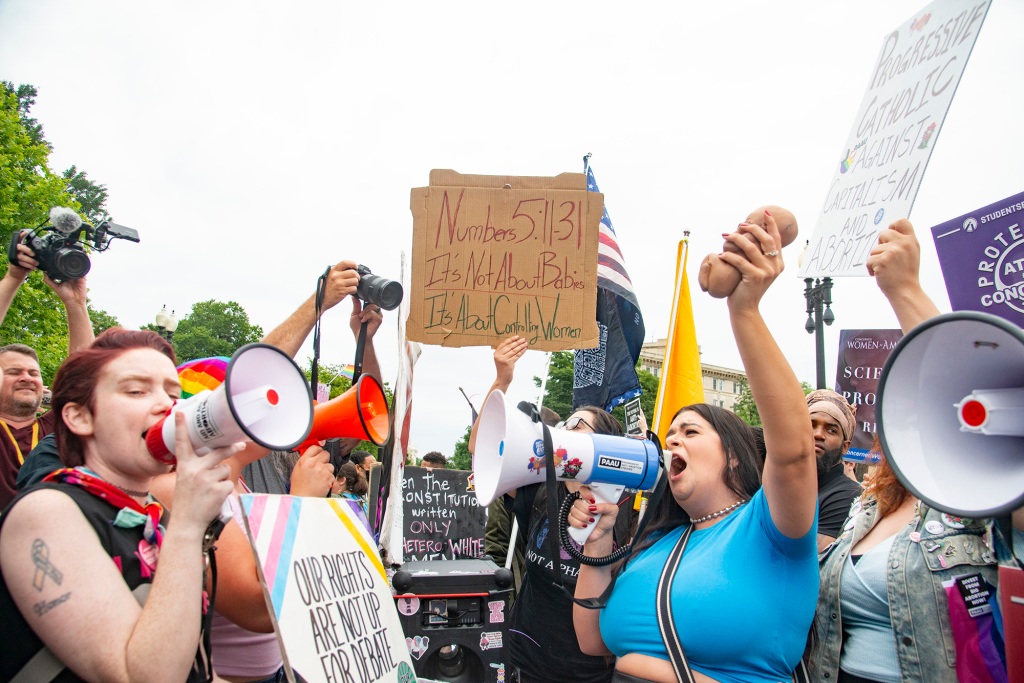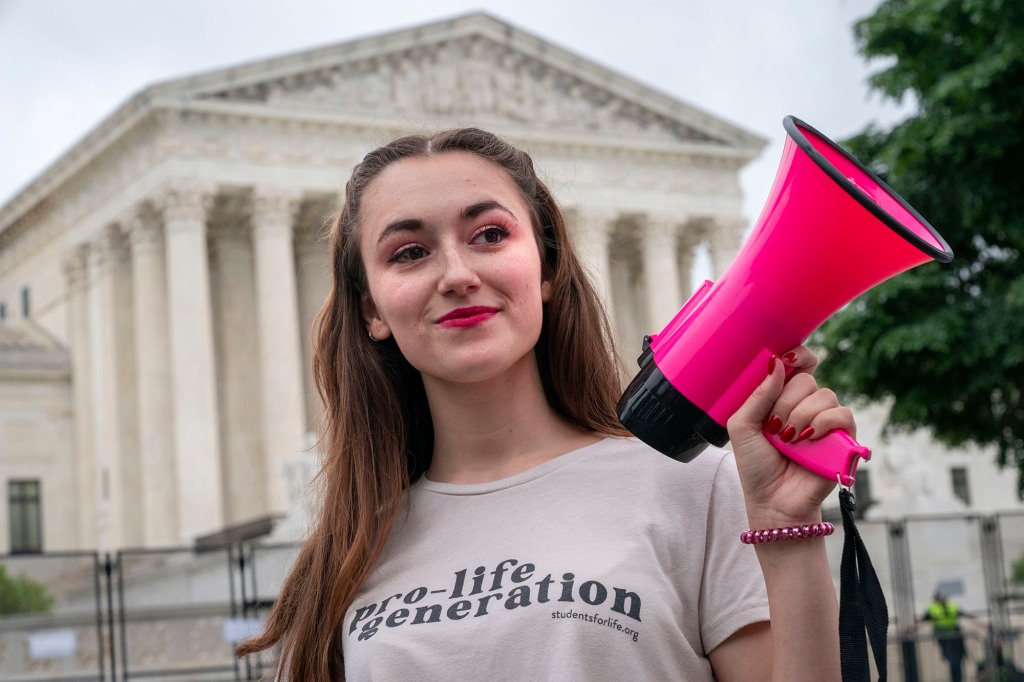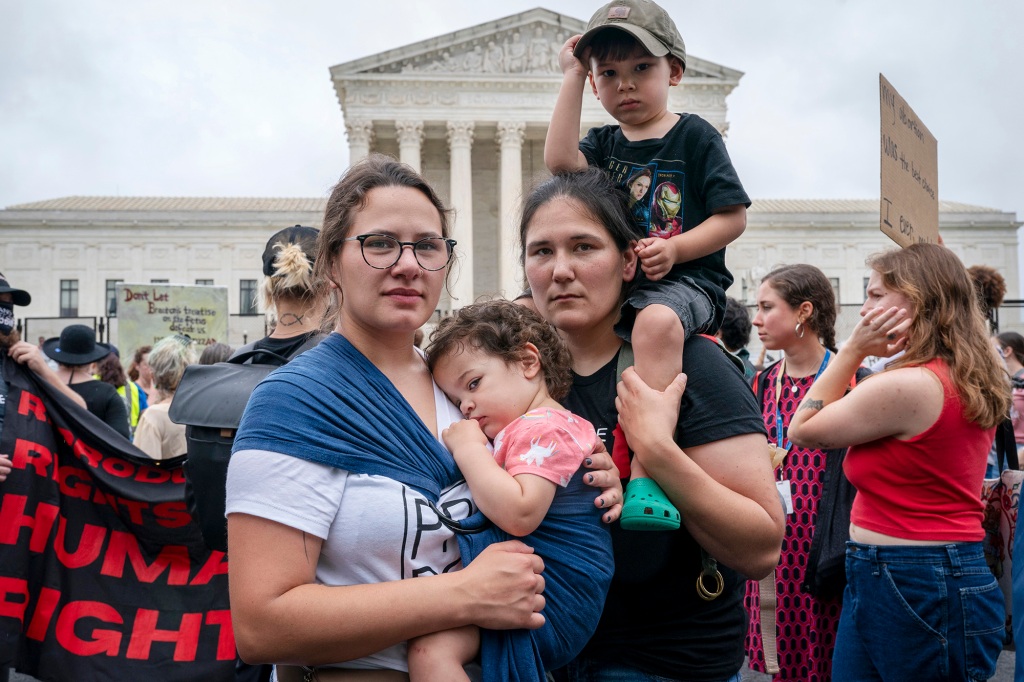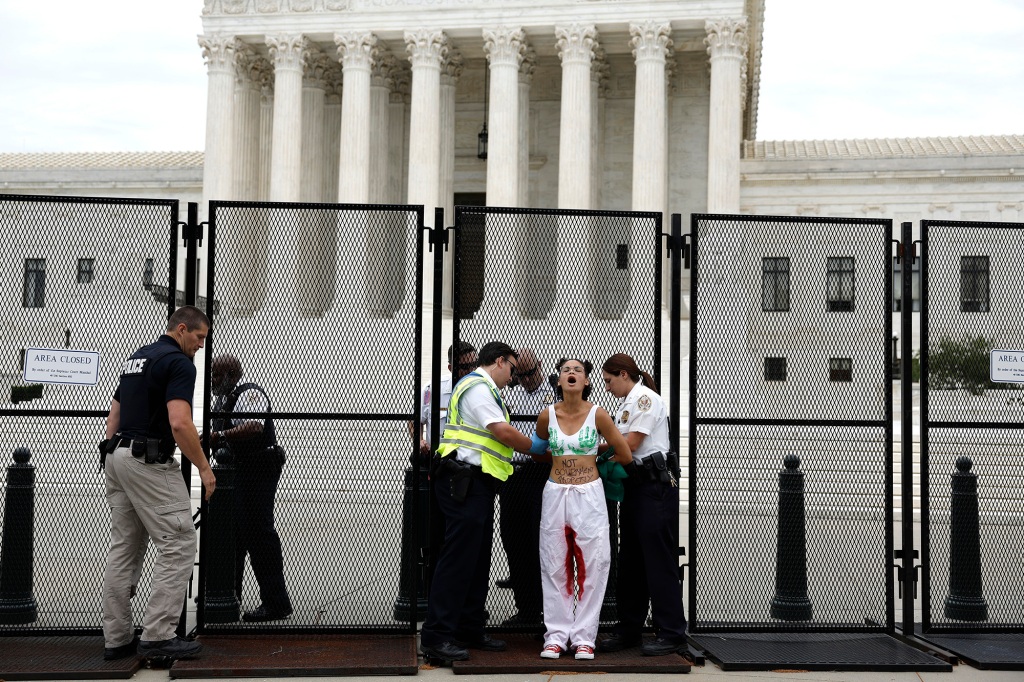 "There are ways to argue it both ways, and surely it will be," she said. "We're going to be in a period of several years of finding out what the court says is constitutionally permissible."
"People are going to have to tolerate a lot of uncertainty, and the uncertainty alone will influence what kind of decisions women will make," she added.
Another legal battle to come in the wake of the Supreme Court decision will center around the abortion pill, the method of choice for the majority of US abortions.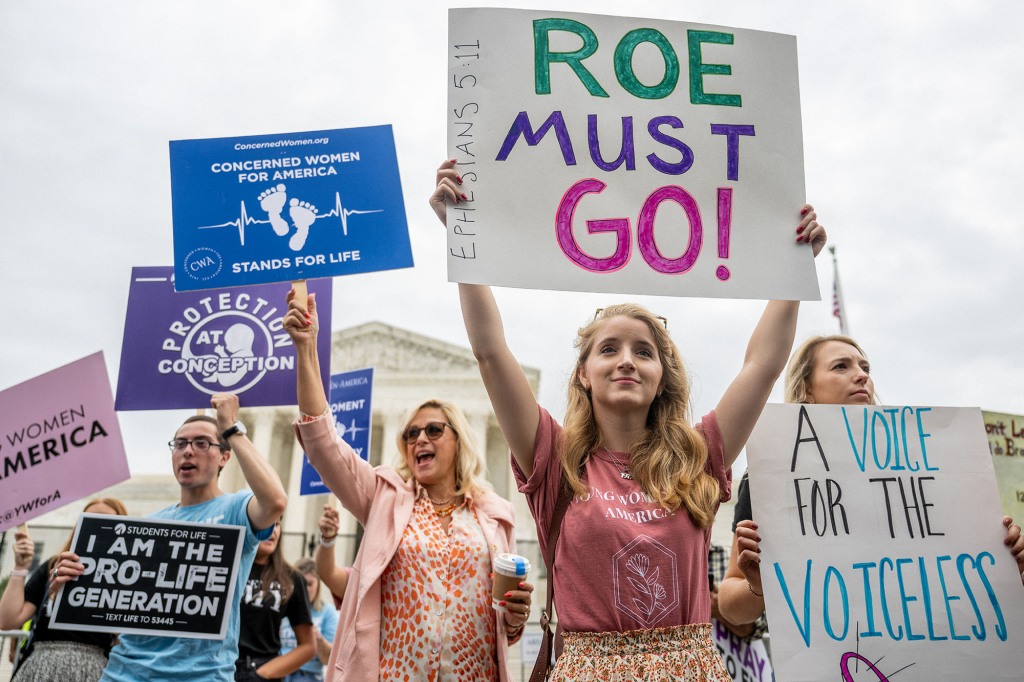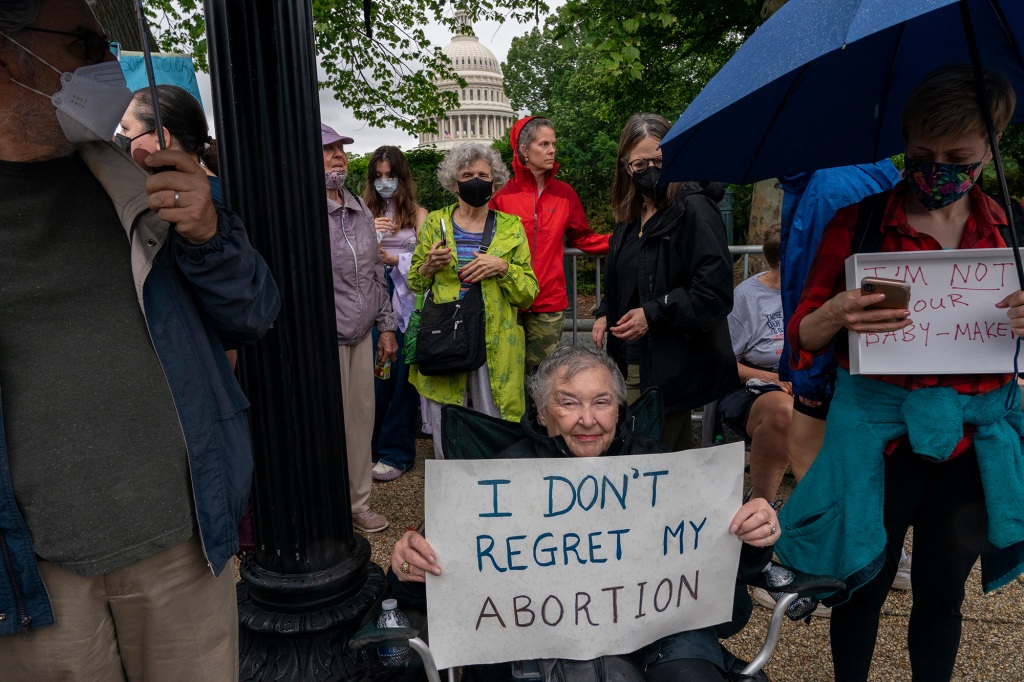 Even though the pill is illegal in states where abortion is illegal, the FDA made it legal last year for people who want to end a pregnancy to get the pill by mail. This was a change from the COVID era.

After Friday's ruling, it's still not clear if and how states will ban such deliveries.
--------