Following Russia's unjustified invasion of Ukraine, a contingent of American F-35 Lightning II stealth jets has deployed on NATO's eastern flank to fortify allied airspace.
Six F-35s were forward deployed east from Germany to facilities in Estonia, Lithuania, and Romania on Thursday, as part of a larger reorganization of troops and equipment announced by President Joe Biden this week.

Biden has stated that the movement is defensive in character and that the United States has "no intention of confronting Russia," but has pledged to protect "every inch of NATO territory with the full might of American strength." Ukraine is not a NATO member.

'We are operating in a dynamic environment, and the deployment of F-35s to NATO's eastern flank strengthens our defensive posture and expands the Alliance's interoperability,' said General Jeffrey L. Harrigian, commander of the United States Air Force in Europe–Air Forces Africa, in a statement.

Fighter jets from the 388th Fighter Wing and the Reserve 419th Fighter Wing were based at Spangdahlem Air Base in Germany.

Two sophisticated F-35 fighter fighters landed on Thursday at Romania's 86th Air Base, fewer than 100 kilometers from the Danube River's border with Ukraine.

In addition, an unspecified number of F-35 aircraft landed Thursday afternoon at NATO's air base in Amari, near Estonia's capital Tallinn, according to Estonian media. F-35 fighter jets are also said to have arrived at NATO's air base in Lithuania.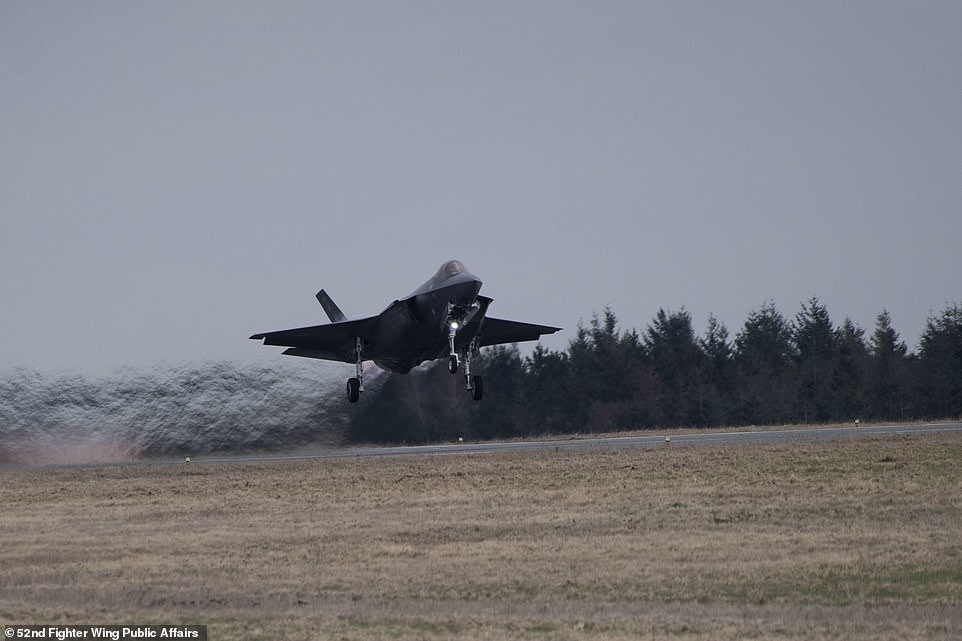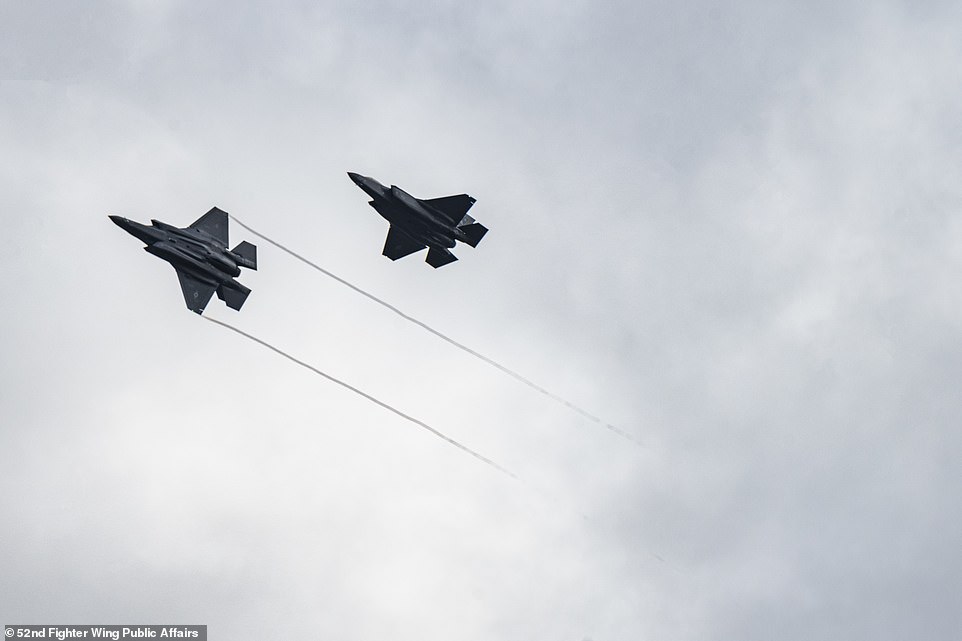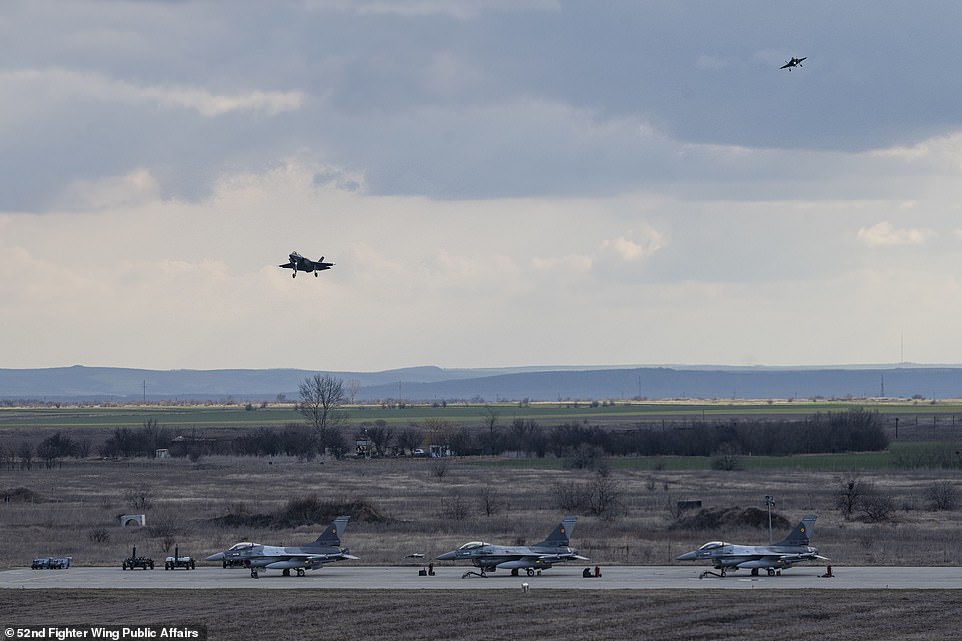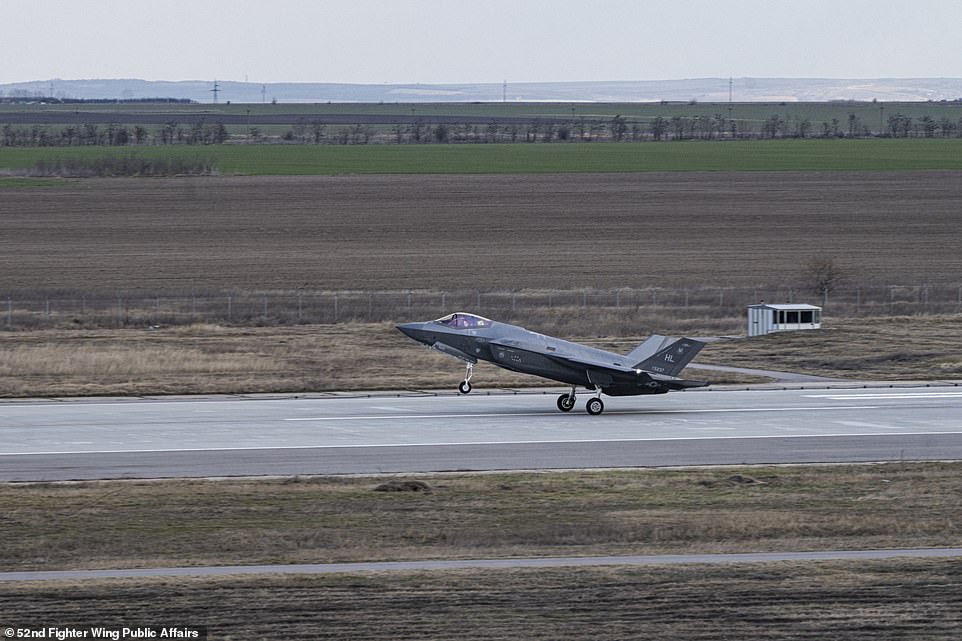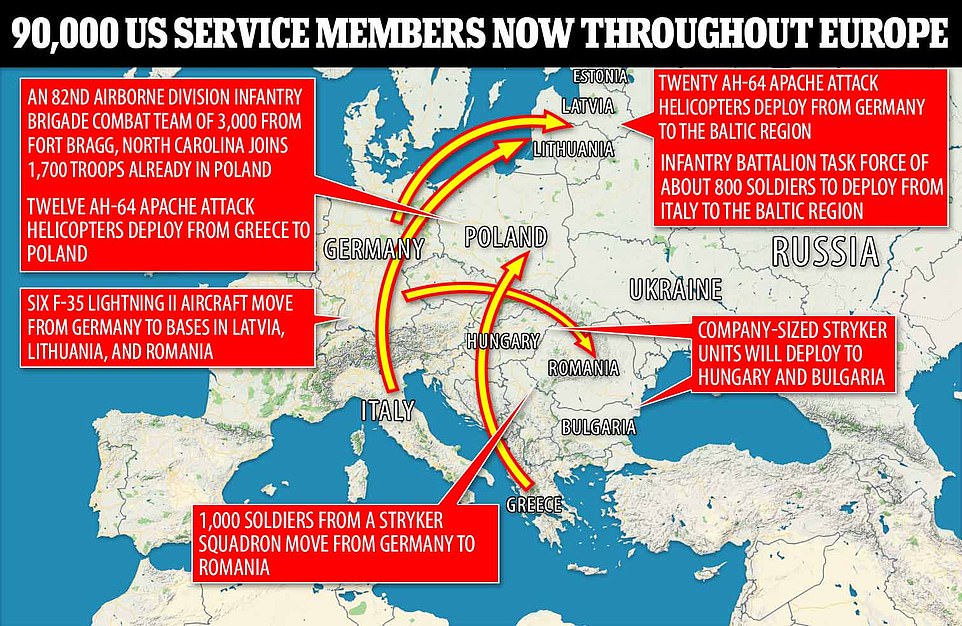 'The F-35 provides unprecedented communication capabilities, command and control, and lethality for the combined and joint force,' according to a published statement from US Air Forces in Europe - Air Forces Africa.

'These capabilities provide NATO leaders with the ability to project power and achieve air supremacy in highly disputed areas,' says the statement.

Biden instructed on Thursday that an additional 7,000 US service members be deployed to Germany to strengthen deterrence against Russia.

According to a senior defense official speaking on background, the majority of the additional troops will come from the 1st Armored Brigade Combat Team, 3rd Infantry Division at Fort Stewart, Georgia.

It means that around 12,000 US troops have deployed or have been ordered to deploy to Europe from the US, with an additional 2,000 troops already in Europe who have relocated closer to NATO's eastern flank.

It puts the overall number of US troops in Europe to well over 90,000.

On Tuesday, Biden announced the deployment of US soldiers and equipment to Europe, saying the forces will help with border strengthening on NATO's eastern flank and refugee processing, but will not intervene militarily in Ukraine, where Russia launched an all-out invasion early Thursday.

The first 40 men from the 173rd Airborne Brigade, also known as the Sky Soldiers, landed in Latvia from their home base in Italy on Wednesday evening.

The deployment is part of a larger movement of 800 American troops and equipment into the Baltics, which include the former Soviet republics of Estonia, Latvia, and Lithuania, all of which are now members of NATO.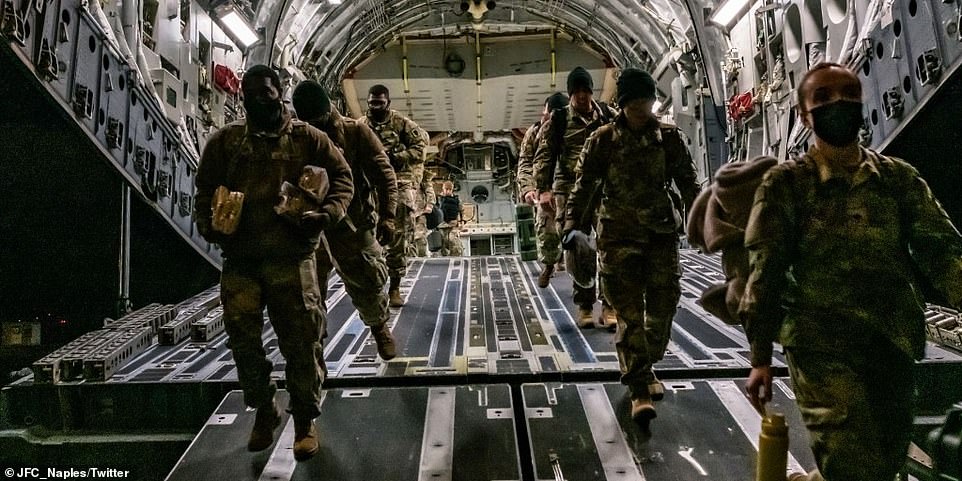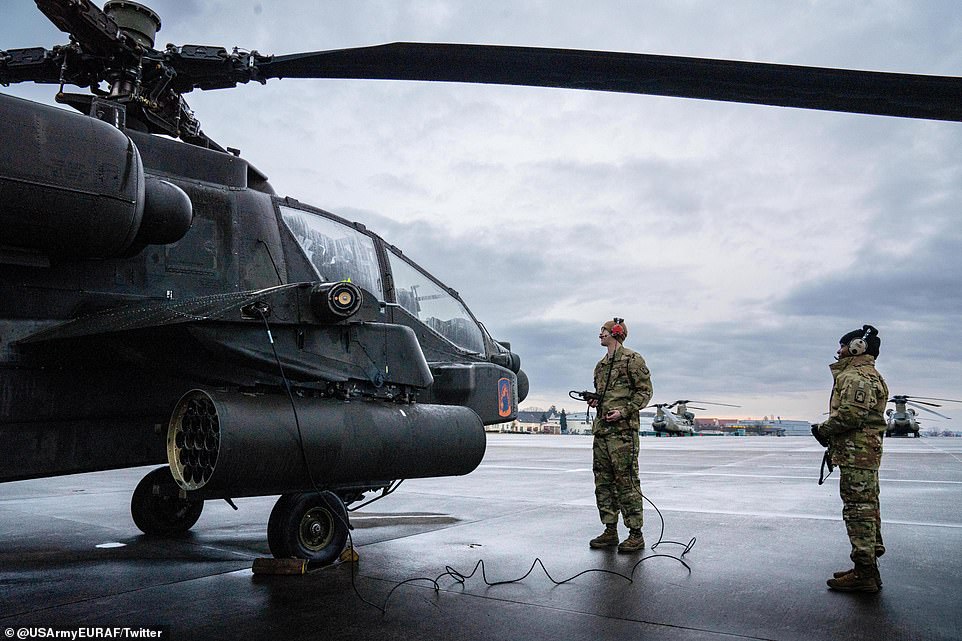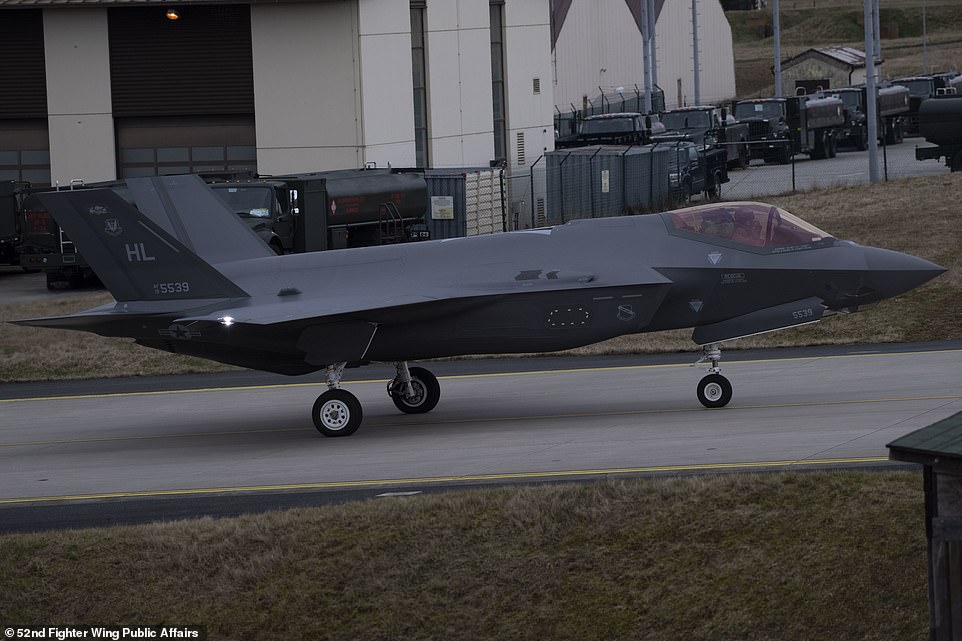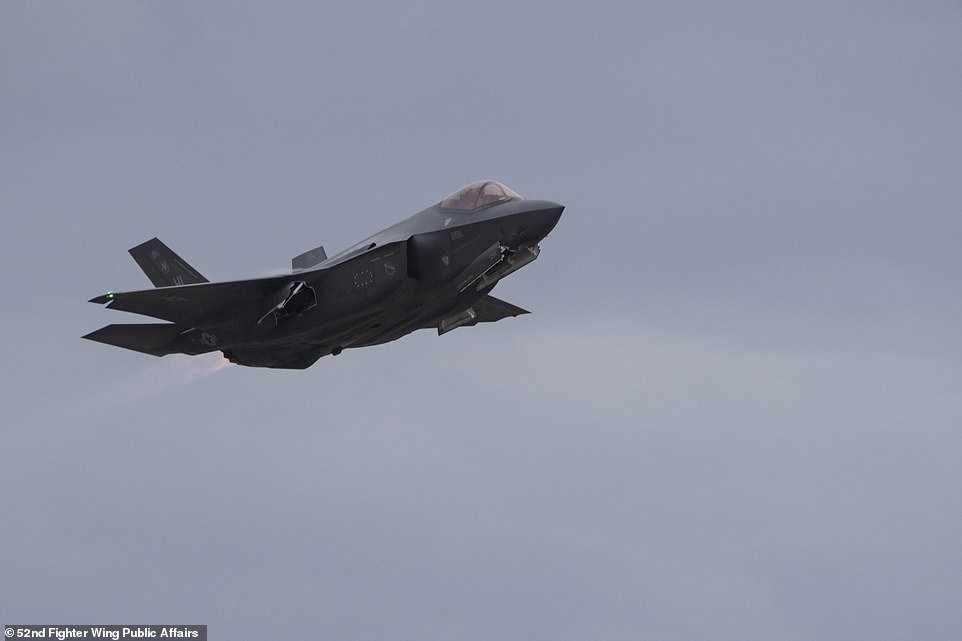 The Baltics deployment's small size is strategically negligible on a military level, but it appears to be aimed to reassure NATO partners and serve as a "tripwire" that ensures a fast U.S. military response to any assault against the Baltic states.

Nonetheless, the deployment of US soldiers to the Baltic republics, all of which share borders with Russia, is certain to enrage Putin, who has long demanded that NATO withdraw its forces from Eastern Europe.

'I have authorized the mobilization of additional US forces and equipment already stationed in Europe to bolster our Baltic Allies - Estonia, Latvia, and Lithuania,' added Biden.

'Let me be clear: These are completely defensive moves on our part.' 'We have no plans to fight Russia,' he stressed.

'We want to convey a clear message, however, that the United States, along with our Allies, would defend every inch of NATO territory and honor the obligations we made to NATO,' Biden said.

According to the Pentagon, the Baltic deployment is part of a larger reshuffle of troops and equipment that will reinforce NATO allies close to the Ukraine conflict and near Russia's border.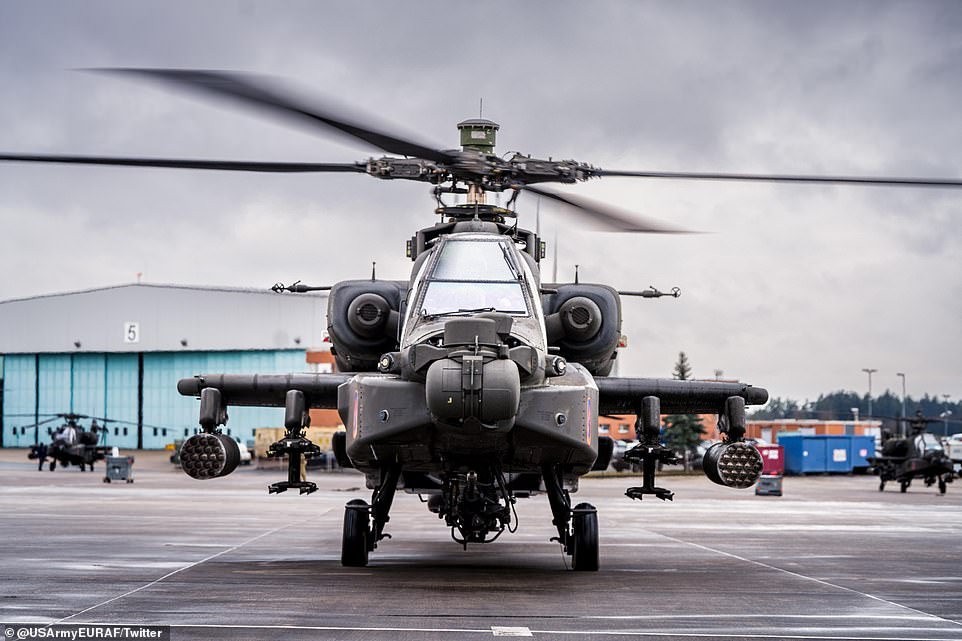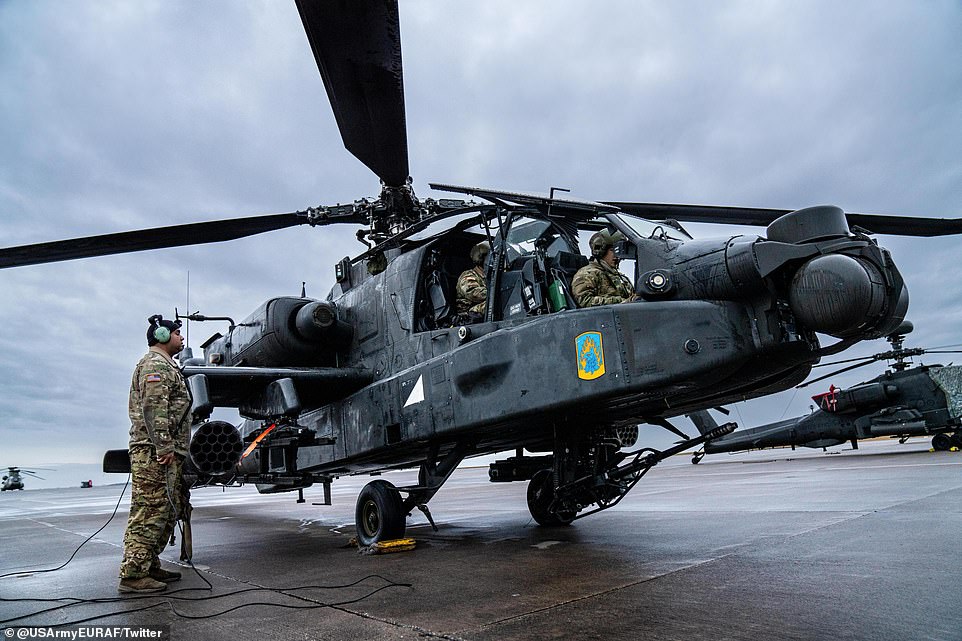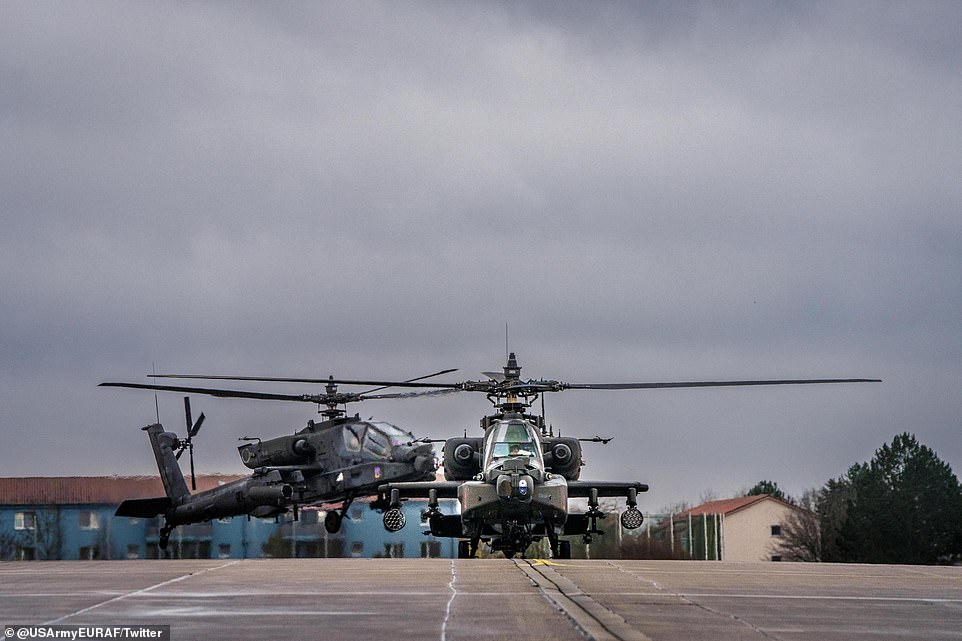 In addition, twenty AH-64 Apache attack helicopters will be deployed from Germany to the Baltic region, and 12 Apache helicopters will be transferred from Greece to Poland.

'These additional people are being moved to reassure our NATO friends, deter potential aggression against NATO member states, and train alongside host-nation forces,' according to DOD officials in a written statement.

Biden has stated repeatedly that Ukraine is not ready to join NATO and that US forces will not go there to help push back against Russia.

In a speech to the American people at the White House on Thursday, Biden reaffirmed the United States' commitment to supporting NATO partners.

'As I have stated repeatedly, the United States will defend every inch of NATO territory with the full force of American strength,' added Biden.

'Our soldiers will not be engaged in a battle with Russia in Ukraine,' the president added.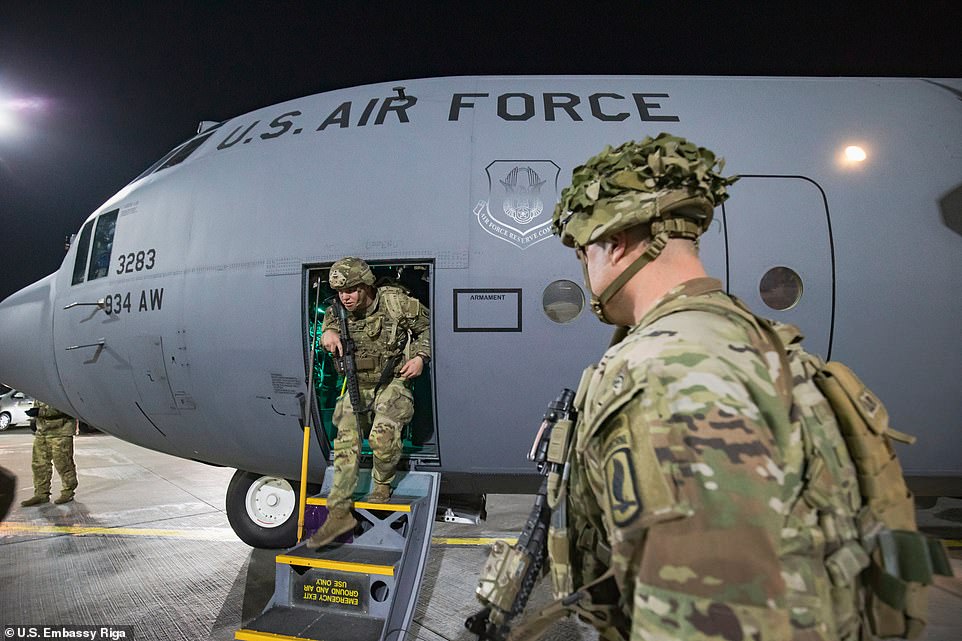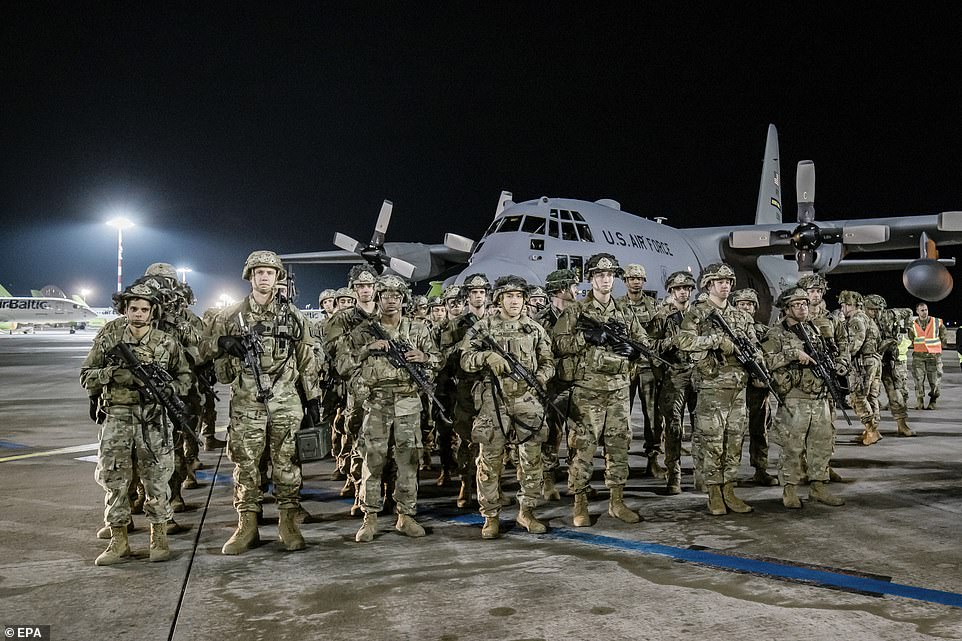 Meanwhile, Russia is encountering more resistance than expected in its invasion of Ukraine, especially in its approach on Kyiv, officials said on Friday.

Russian forces have not made the kinds of gains expected in Ukraine, according to US and UK officials, with one official claiming Russia is 'behind on Day 1 aims.'

'The Russians have lost a little bit of momentum,' said a US defense official. 'There have been no population centers captured. Russia still lacks air superiority.'

According to the official, Ukraine's air and missile defense capacity is still operational, but at a reduced level.

'In general, we believe Russian forces are meeting more resistance than they anticipated,' the official continued. 'The Ukrainian command and control structure remains intact.'

According to a British intelligence report from the Ministry of Defense, Lviv, in the far west of Ukraine, has heard air raid sirens, although there has been no proof of strikes in the city.