On Thursday, Taiwan's air force scrambled fighter planes to warn off nine Chinese aircraft that had crossed its air defense zone on the day Russia attacked Ukraine.
Taiwan, which China claims as its own territory, has complained about repeated similar flights by the Chinese air force in the last two years, despite the fact that the aircraft do not fly close to Taiwan.
The number of aircraft involved was well off the last large-scale incursion - 39 Chinese aircraft on January 23 - and since then, such fly-bys have been sporadic with far fewer aircraft.
The ministry said the latest mission involved eight Chinese J-16 fighters and one Y-8 reconnaissance aircraft, which flew over an area to the northeast of the Taiwan-controlled Pratas Islands at the top end of the South China Sea.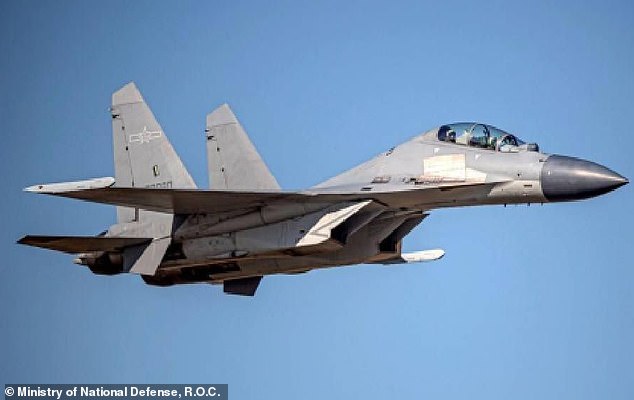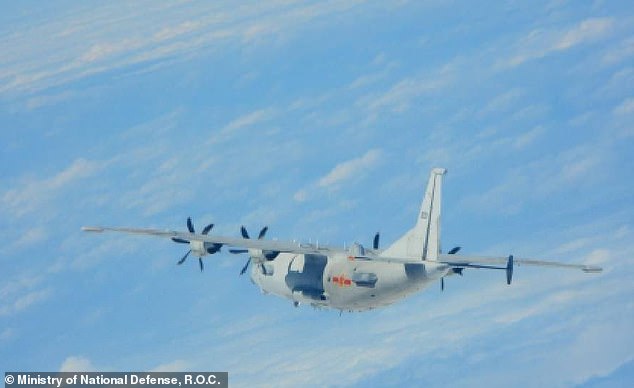 Taiwanese fighters were sent up to warn Chinese planes, and air defense missiles were deployed to'monitor the actions,' according to the ministry, adopting customary language for how Taiwan characterizes its response.

Taiwan has been following the Ukraine situation with bated breath, fearful that China will use it to make a move on the island.

While no extraordinary activities by Chinese military have been reported in Taipei, the administration has raised its alert level.

China has never abandoned the use of force to seize control of Taiwan, and it constantly opposes US arms shipments or other displays of support from Washington.

When asked about the new US Indo-Pacific policy in Beijing earlier on Thursday, Chinese Defense Ministry spokesperson Tan Kefei reaffirmed that Taiwan was a "key issue" for China and that it would not allow foreign involvement.
'We ask the US side to recognize the great sensitivity of the Taiwan issue, to refrain from interfering in China's domestic affairs, and to refrain from playing with fire on the Taiwan issue,' Tan added.

The Biden administration committed to dedicate greater diplomatic and security resources to the region in a 12-page Indo-Pacific policy summary released earlier this month.

On Taiwan, Washington stated that it would engage with allies both inside and outside the region to promote peace and stability in the strait that separates the island from China.