Ukraine's President Volodymyr Zelensky claimed that he is still in the fighting city of Kyiv (Kiev) in a video purportedly showing the leader from the streets of the embattled city in the early hours of Saturday morning after apparently rejecting the Biden administration's call to depart.
In response to apparent rumors of an evacuation from Kyiv in the midst of a Russian attack, Zelensky uploaded a video on his official Twitter account claiming that this was false and that he is still on the ground in the Ukrainian capital.

"I'm here on the ground, and we're not going to lay down our arms." We shall protect our state because our truth is our weapon. This is our land, our country, and our children, and we must protect it. And we will defend all of this," the president stated, according to a translation provided by the state news agency Ukrinform.

Zelensky's video surfaced just hours after the Associated Press reported that US President Joe Biden's office had asked Zelensky to leave the city.

According to a "senior American intelligence officer with direct knowledge of the call," the Ukrainian president said, "The struggle is here; I need ammo, not a ride."
Не вірте фейкам. pic.twitter.com/wiLqmCuz1p

— Володимир Зеленський (@ZelenskyyUa) February 26, 2022
Meanwhile, Russia claims that Zelensky fled the capital for Lvov (Lviv) in Western Ukraine, and that the tapes published by the Ukrainian president were recorded prior to his departure from Kyiv.

According to Russian official media outlet Sputnik, Vyacheslav Volodin, the Speaker of the State Duma, Russia's lower house of parliament, remarked on Saturday morning: "Zelensky hastily fled Kyiv." He was not in Ukraine's capital yesterday. He fled to the city of Lvov with his entourage, where he and his associates were given a place to stay."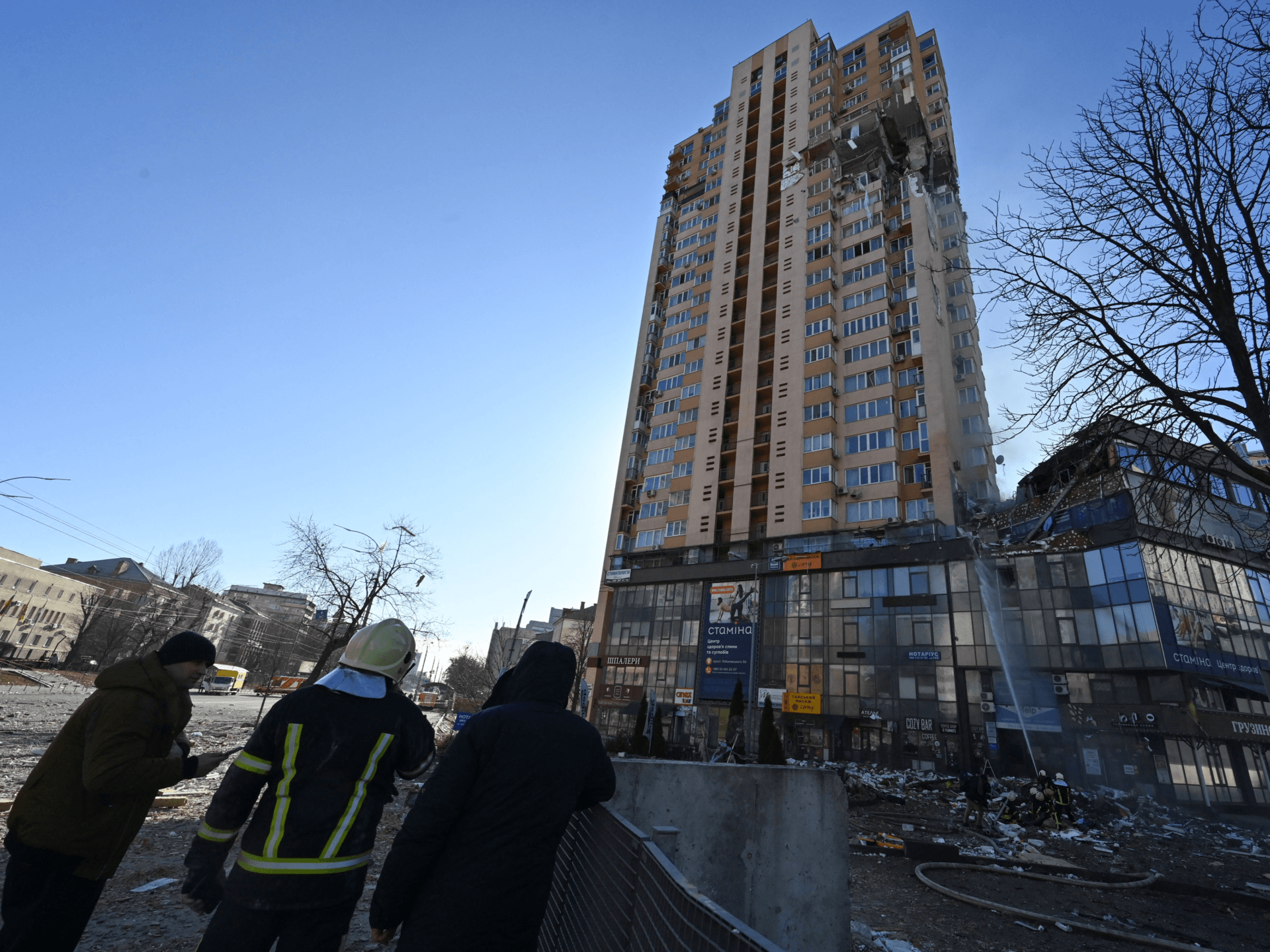 Fighting is still going on in Kyiv's outskirts, and city mayor and former heavyweight boxing champion Vitali Klitschko claims 35 people have been hurt in clashes between Ukrainian forces and "sabotage organizations" as of 6 a.m. local time on Saturday.

According to Health Minister Viktor Liashko, 198 civilians have been murdered since Russian President Vladimir Putin started a "full-scale" invasion of Ukraine, including three children. The health minister went on to say that the conflict had injured 1,115 individuals, including 33 children.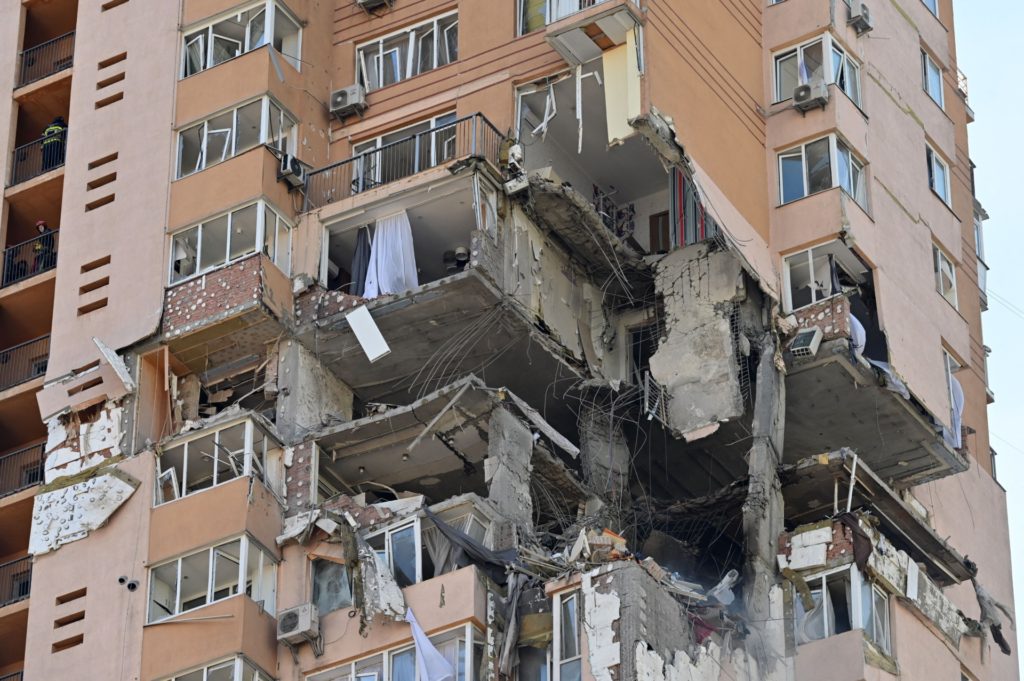 Russia has thus far refrained from acknowledging casualties in any detail, although Mykhailo Podoliak, an adviser to Ukraine's President's Office, stated on Saturday morning that 3,500 Russian servicemen had been killed.

"As of this morning, 3,500 people had been slaughtered, and less than 200 prisoners had been seized," he claimed.

According to Nataliya Vasilyeva, the Moscow reporter for the UK's Daily Telegraph, the spokesman for Russia's Defense Ministry, Igor Konashenkov, asserts that Russian forces have damaged over 100 Ukrainian military sites.

Konashenkov reportedly stated this morning that 87 Ukrainian tanks, seven planes, and nine helicopters had been destroyed.

In addition, Moscow claims to have damaged or destroyed 14 military airfields, 19 command posts, and 24 missile defense installations.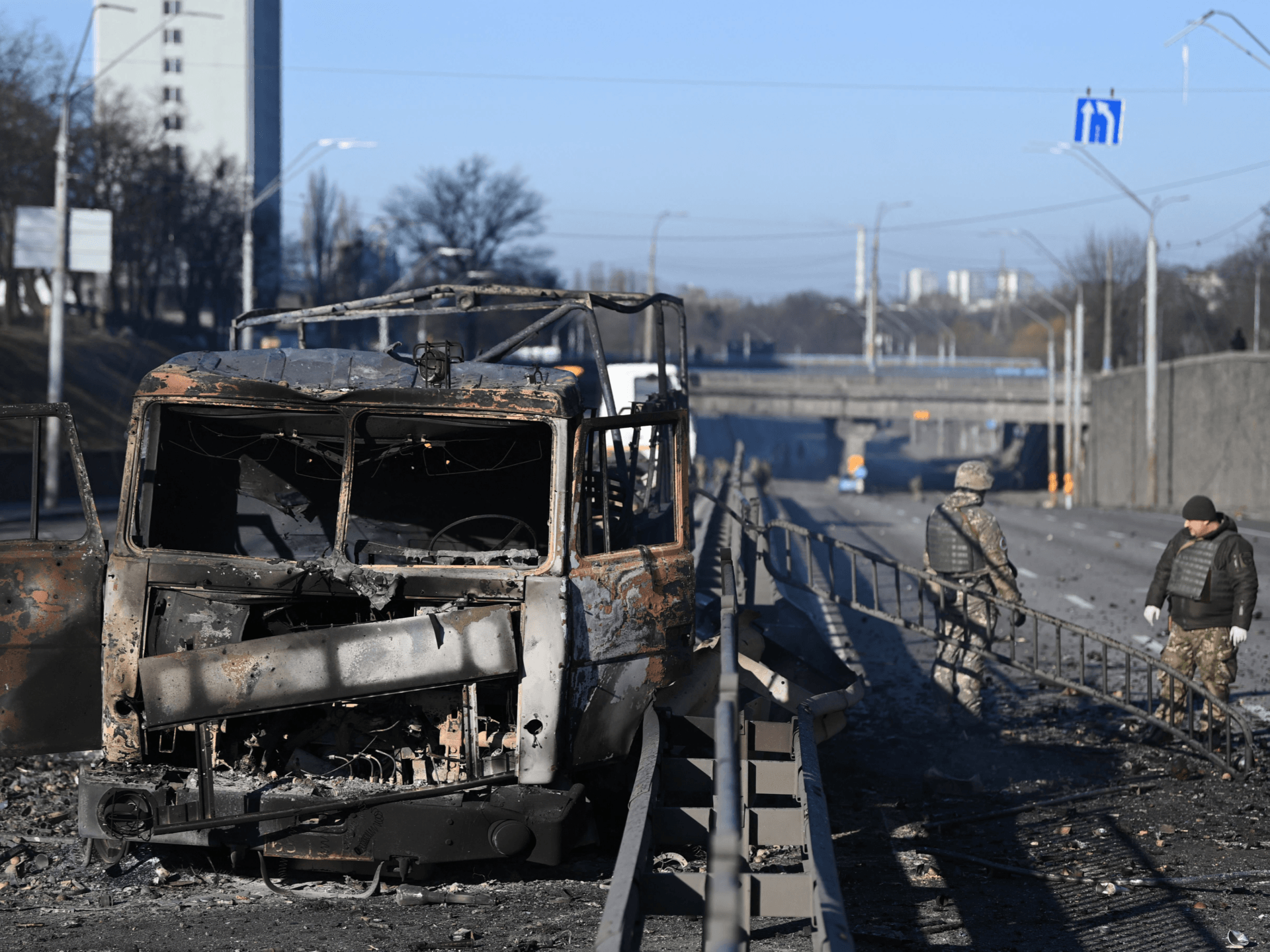 The spokesman also reiterated Russia's claim that they had not targeted people, claiming that "Russian troops are taking all necessary precautions to safeguard the safety of civilians."

The Ukrainian government, for its part, has announced that it will file an appeal with the International Criminal Court (ICC), accusing Russia of "war crimes" in connection with the suspected shelling of a kindergarten on Friday.

Apart from confirming that he is still in Kyiv, President Zelensky stated on Saturday morning that the "critical moment" for Ukraine's admission to the European Union had arrived.

"This is a critical time to put an end to the protracted debate and make a decision on Ukraine's membership in the EU." "I discussed with [European Council President Charles Michel] additional effective assistance as well as the courageous struggle of Ukrainians for a free future," Zelensky added.