The metaverse tycoon who made a record investment in virtual land is preparing to begin construction.
In November of last year, Tokens.com paid more than $2 million for space in Decentraland, one of several emerging metaverse platforms.

"Several major celebrities are about to be part of an online fashion show," Tokens.com co-founder and CEO Andrew Kiguel stated in an interview. Tommy Hilfiger, Cavalli, Elie Saab, Dolce & Gabbana, Etro, and Paco Rabanne, according to Kiguel, have all signed up to participate beginning March 24. The event will take place over three days. There will also be numerous well-known DJs and a Mercedes-Benz-sponsored after party.

Decentraland, one of the platforms on which Kiguel's company is focused, is described by Kiguel as a different type of NFT, or nonfungible token. On the site, anyone can purchase virtual land. In the case of Decentraland, you'll need to use MANNA, a type of digital currency that can only be purchased using Bitcoin or Ethereum.

Users can then visit the website to view what's available for purchase.

Although many of the parcels have already been purchased, many are still available secondhand. The price fluctuates in the same way as real estate does in the actual world.

Kiguel's crew is keeping a careful eye on transactions in Decentraland, where he bought land in November. They knew who owned what and where they intended to purchase it. The transaction was recorded on a blockchain, which serves as a metaverse-wide digital deed.

On metaverse platforms, there isn't endless space. There are beginnings and endings to the worlds. It reminds Kiguel of a Monopoly board.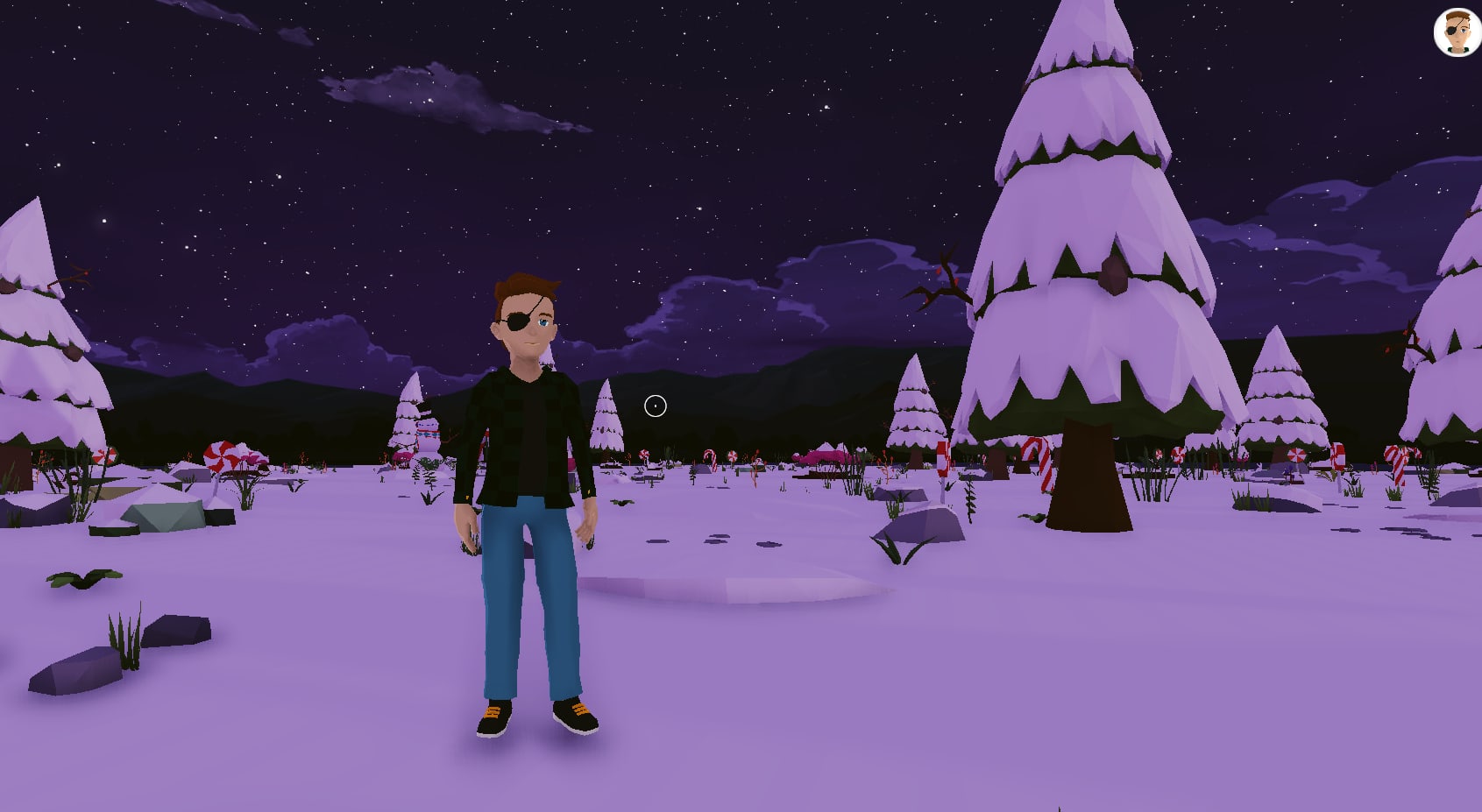 "You may buy 45,000 properties in Decentraland, 45,000 small pixels," he remarked. "There are actually 90,000 pixels up on the board, but some of them are not for sale, such as lakes, rivers, trees, and the downtown center fountains, which are locations that the foundation keeps for beautification purposes."

Decentraland's authors built code that prevents the metaverse from expanding, thus land is scarce, much as it is in the real world.

What factors increase the value of land? Most of the time, it's because it's next to something else with a lot of traffic. You click to get anywhere in the metaverse. You don't have to walk, drive, fly, or take the train to get to your destination. "The museum area has a whole lot of NFTs and things on exhibit," Kiguel continues, "so when you're walking through, it's a little bit like being in a city, where you see a building here and something else there."

There are also amusement parks and other attractions that are designed to entice people and their digital avatars into the action. It's thought that those avatars will purchase for products online using money or cryptocurrencies. Some of those items may have monetary value in the real world. Others may simply be for avatars who wish to wear the most up-to-date metaverse fashion, such as virtual hats, shoes, and clothes.

While Decentraland's platform is entirely fictional, another popular metaverse concept mixes the actual and virtual worlds. Hrish Lotlikar, co-founder and CEO of SuperWorld, devised a method that uses real-world space to allow customers to purchase virtual equivalents on city blocks.

"It's built on top of the real world," Lotlikar says of his metaverse. Blocks are initially sold for $390, however their value fluctuates in the secondary market. SuperWorld aspires to have real-world utility, allowing users to leave NFTs, holograms, or messages on the platform for others to find if they visit the real-world version in certain city blocks. Those messages, among other things, appear on a user's phone when they enter a location meant to host the message, such as a restaurant.

"When you buy land, you're buying a nonfungible token," Lotlikar said earlier this month in an interview. "You're purchasing a digital asset that allows you to profit from all of the economic activity on that piece of property."

SuperWorld makes money by taking a ten percent cut of all commerce conducted on anyone's property, as well as another ten percent when land is sold.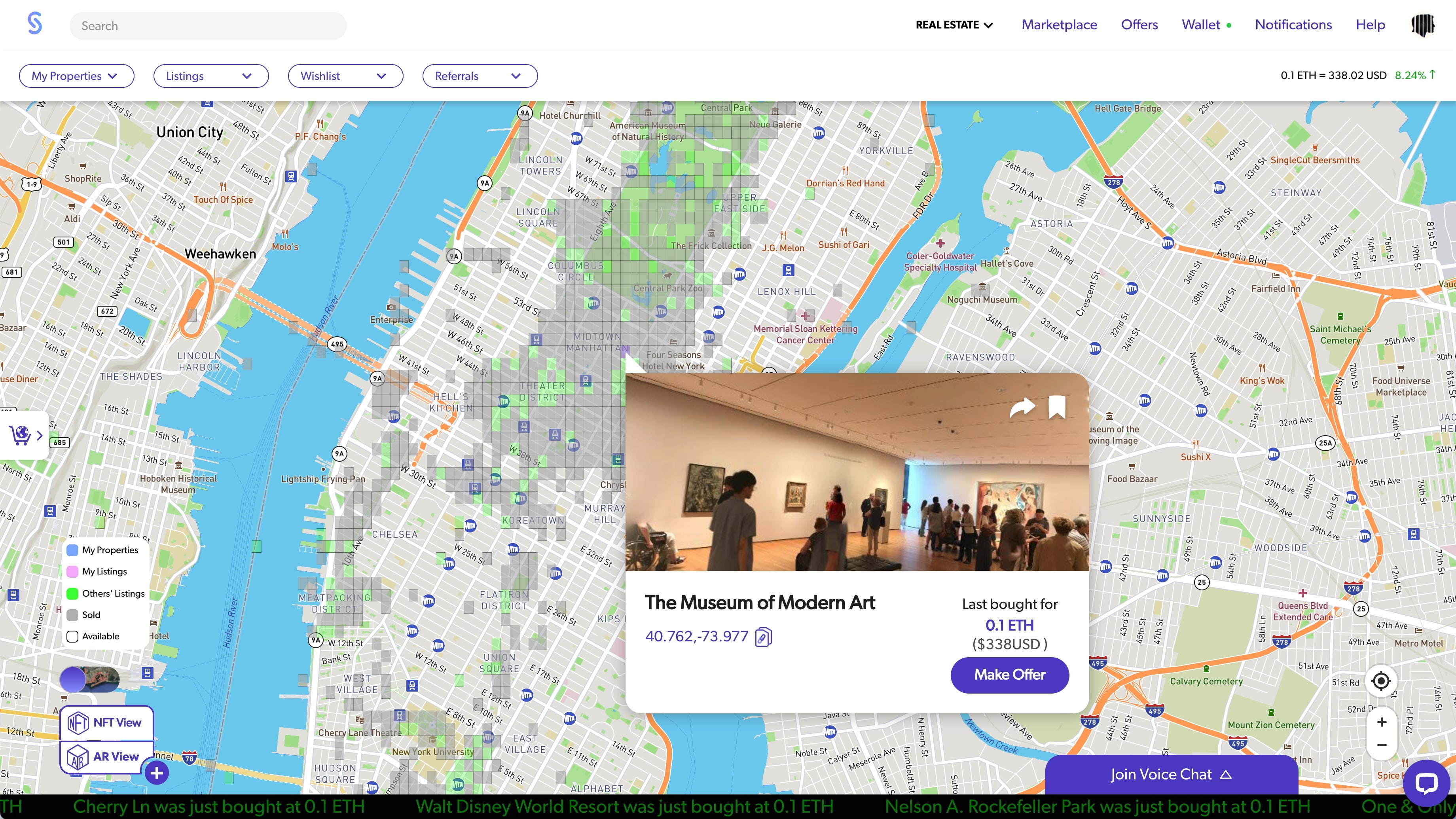 The metaverse concept isn't new, despite all the current buzz and rapid expansion. Second Life, for example, has been entertaining and delivering online commerce for nearly 20 years.

"The metaverse isn't a game," Brad Oberwager, the executive chair of Linden Labs, which owns Second Life, told CNBC in a recent interview. "You don't play in Second Life, you reside in it." Oberwager decried the price volatility of new metaverse sites, saying, "I couldn't live like that if the value of the house I rent went up and down 50% in a day."

Customers can rent land and build on it in Second Life. According to Oberwager, Second Life has grown to a $650 million real-world economy.

The company also plans to launch a payment system that it hopes will become the metaverse's bank, allowing clients to shift money more quickly into virtual economies.
** Information on these pages contains forward-looking statements that involve risks and uncertainties. Markets and instruments profiled on this page are for informational purposes only and should not in any way come across as a recommendation to buy or sell in these assets. You should do your own thorough research before making any investment decisions. All risks, losses and costs associated with investing, including total loss of principal, are your responsibility. The views and opinions expressed in this article are those of the authors and do not necessarily reflect the official policy or position of USA GAG nor its advertisers. The author will not be held responsible for information that is found at the end of links posted on this page.