Open The Books' #WasteOfTheDay A six-mile extension of San Jose's Bay Area Rapid Transit, or BART, was originally estimated to cost $4.7 billion but now costs $9.1 billion. Officials from the federal government are encouraging them to rethink the project because it is too pricey.
Originally projected to cost $4.7 billion, a six-mile extension to San Jose's Bay Area Rapid Transit, or BART, now has a price tag of $9.1 billion.
This summer, the project was estimated to cost $6.9 billion but a more recent estimate now lands at almost double the original cost, The Real Deal reported.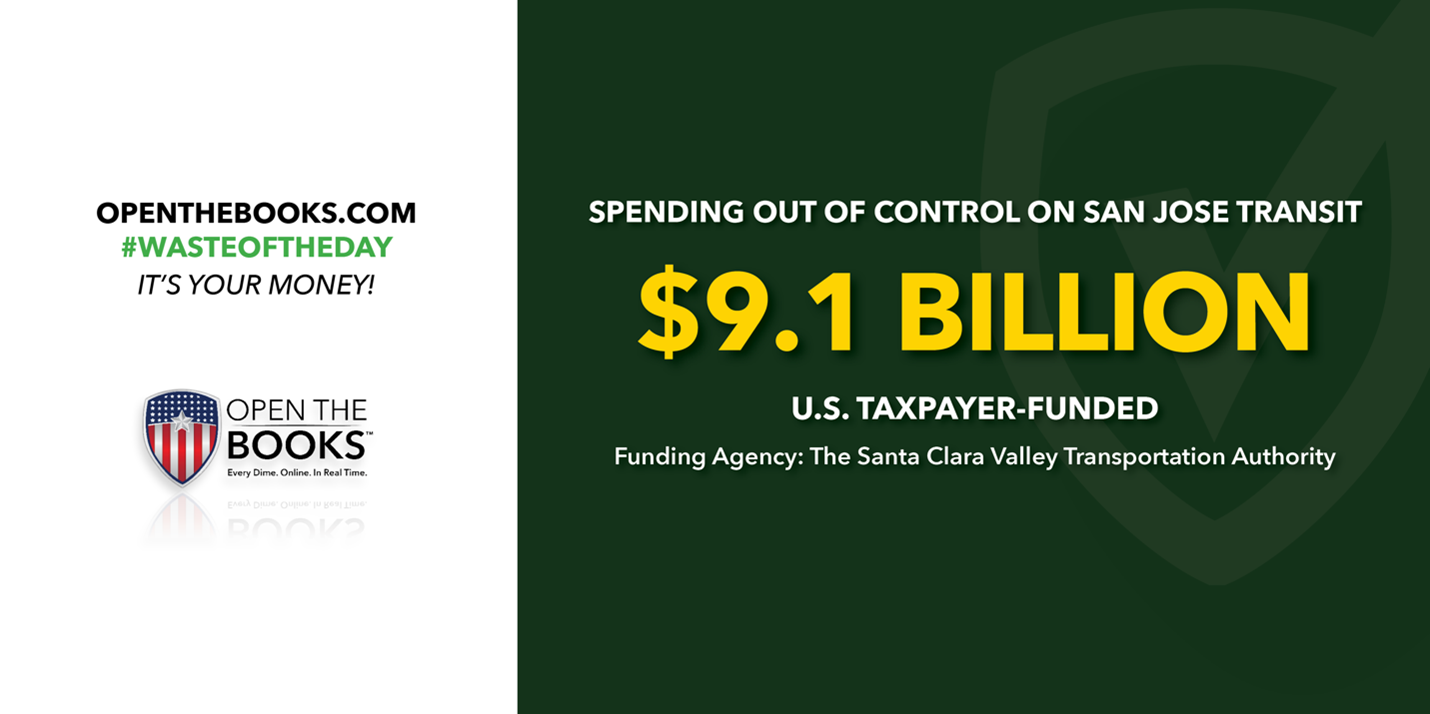 The Santa Clara Valley Transportation Authority, which is developing the expansion, said it would cost $4.7 billion and be completed by 2026 in 2019, but the completion date has been pushed out to 2030 as the cost has increased.

According to the Federal Transit Administration, the VTA miscalculated the cost of the six-mile, four-station project.

According to government authorities, the updated estimate takes into account "added risk and contingencies," such as higher labor or supply expenses.

The expansion will have a 48-foot-wide tunnel that can carry two trains and will stretch from East San Jose to Santa Clara.

The single-bore approach, according to proponents, minimizes street disturbances by digging deeper from underneath, as opposed to the usual dual-bore tunneling method, which breaks up pieces of road, as reported by The Real Deal.
Passengers, on the other hand, will have to utilize longer escalators that stretch deeper into stations, and federal officials are pressing the VTA and BART to reconsider the plans because they are too expensive.

Additional expenditures are the last thing this project needs, so officials should think carefully about how to keep costs under control.

Senator Joni Ernst (R-IA) dubbed the project a "billion-dollar folly" at the outset.
The #WasteOfTheDay is presented by the forensic auditors at OpenTheBooks.com.