Psaki ran to Twitter to defend Kamala Harris after a bad report came out, and it did not go well at all
This report came out in which it is claimed that Kamala is blaming rAcIsM for the fact that she is the most unpopular vice president ever: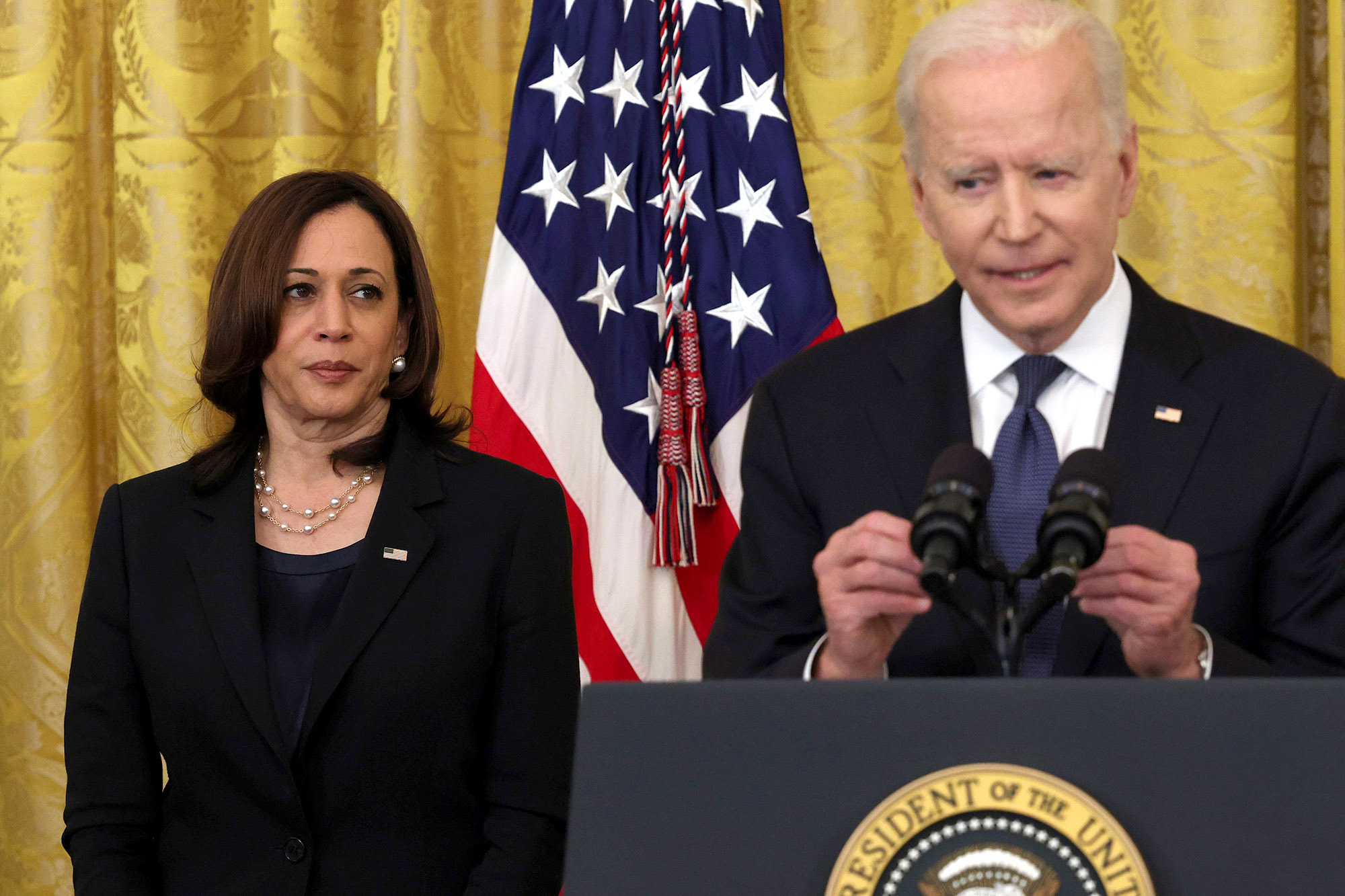 Kamala Harris sidelined amid growing tensions with Biden, insiders say
Vice President Kamala Harris is being increasingly alienated in the White House as her approval ratings plummet — as the first female veep feels she's not getting the same support President Biden gives to white male politicians, according to a detailed new report.

Despite their public show of unity, Biden and his right-hand woman have a dysfunctional relationship that has reached an "exhausted stalemate," CNN said based on interviews with nearly three dozen insiders.

At a time when the president would usually be expected to promote his vice president as a future replacement in the White House, Biden has instead been sidelining Harris as a potential liability, the report said.

She is increasingly being pushed aside into inconsequential jobs and left out of key meetings as her poll numbers sink even lower than the president's and the Democratic base appears to be giving up on her, the report said.
Of course, this "racist" argument is ridiculous. Kamala is so unpopular because of her highly unlikeable attitude and general awful ineptitude, not because of some boogeyman called race.

So, once that negative news surfaced, Jen Psaki decided to defend Kamala on Twitter: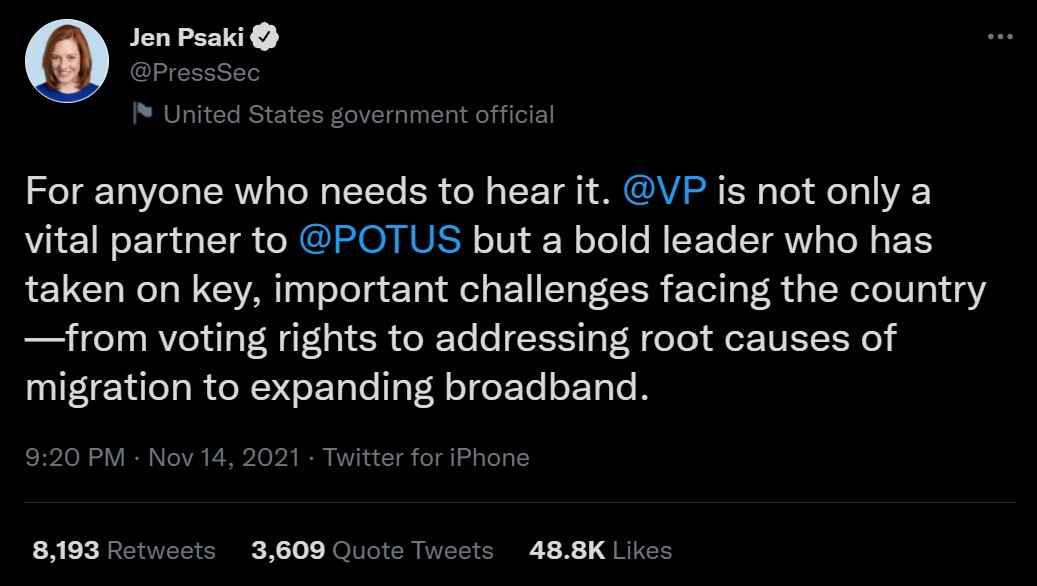 Only Kamala's poor poll ratings aren't due to some elaborate plan; she's extremely unpopular because no one likes her.

As a result, justice was served, and Psaki was chastised on Twitter for her tone-deaf comment. Enjoy: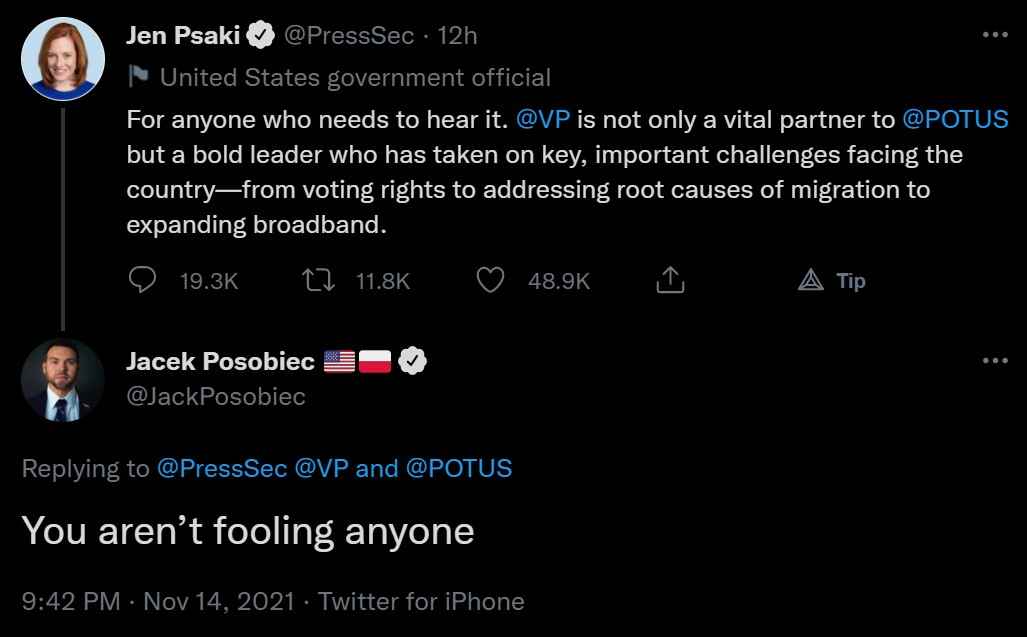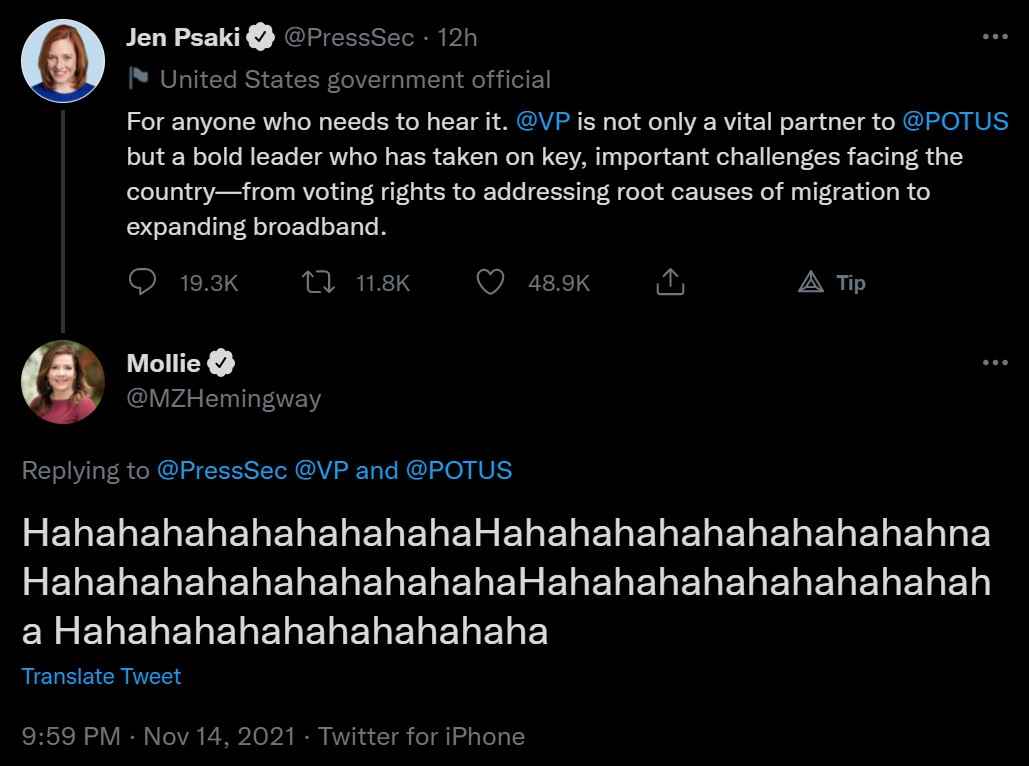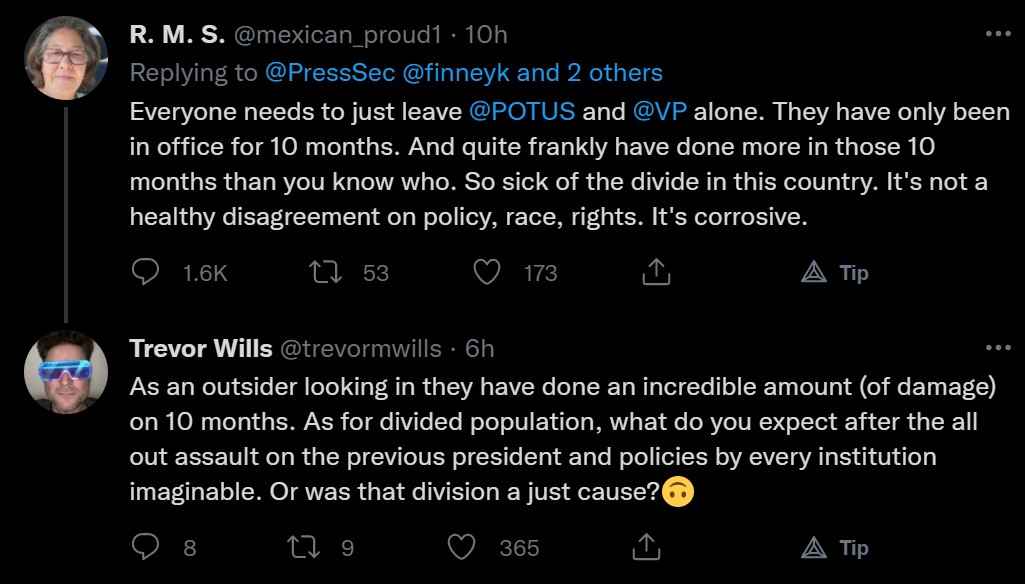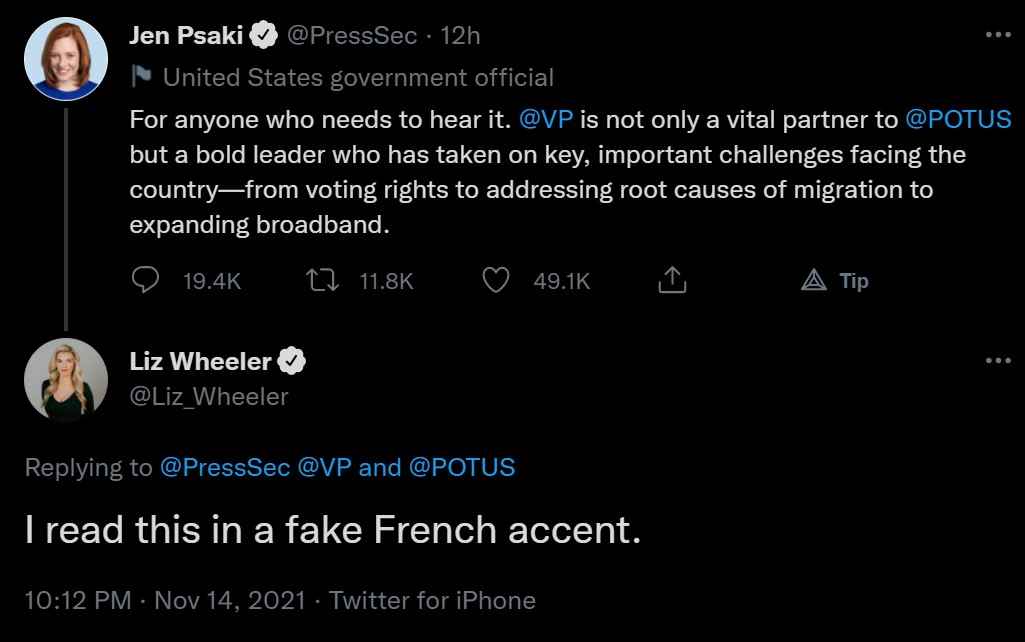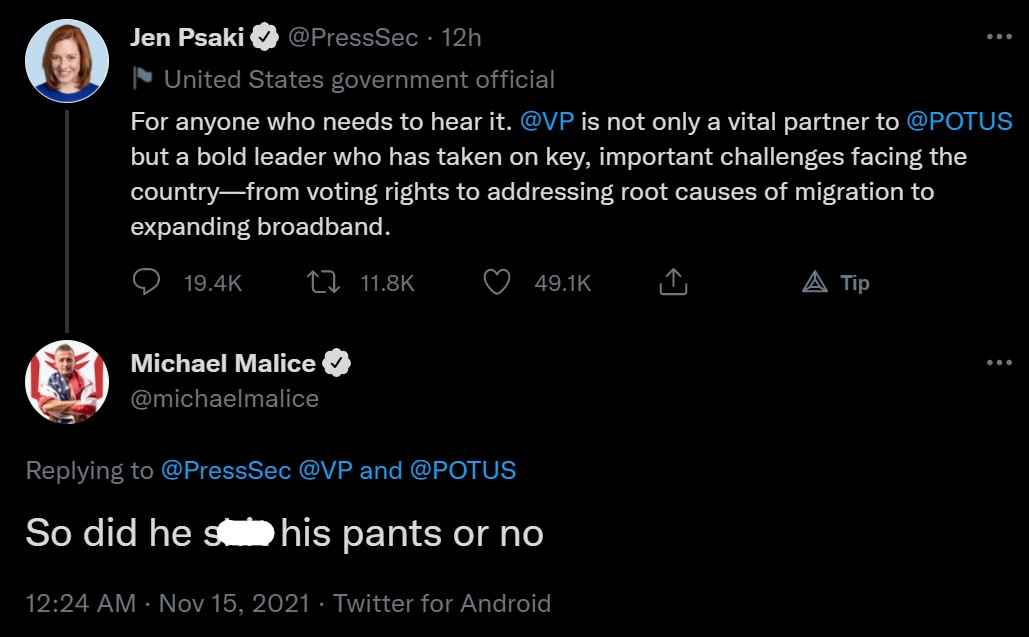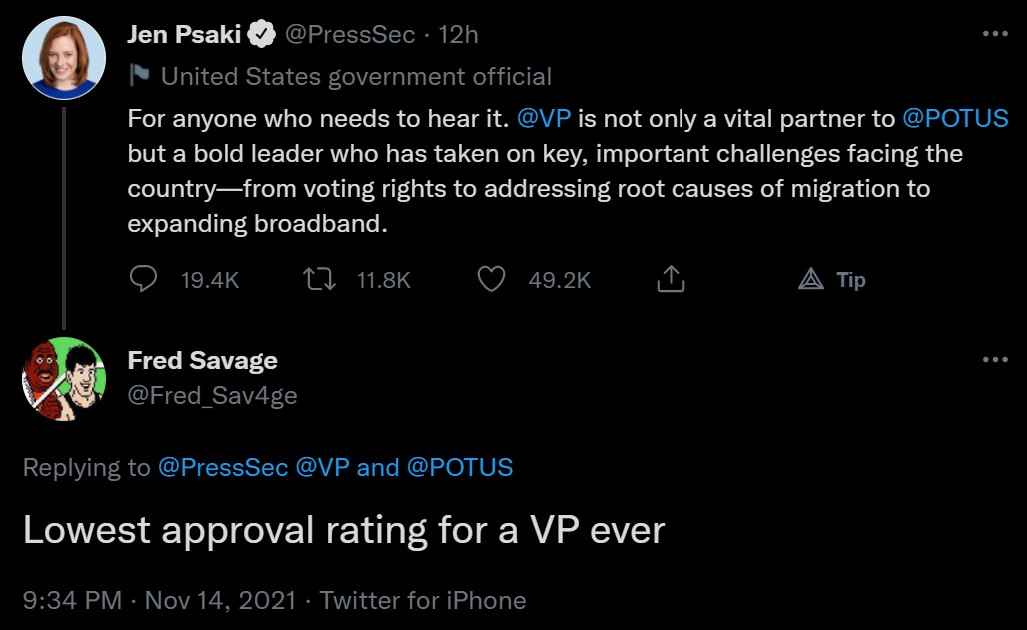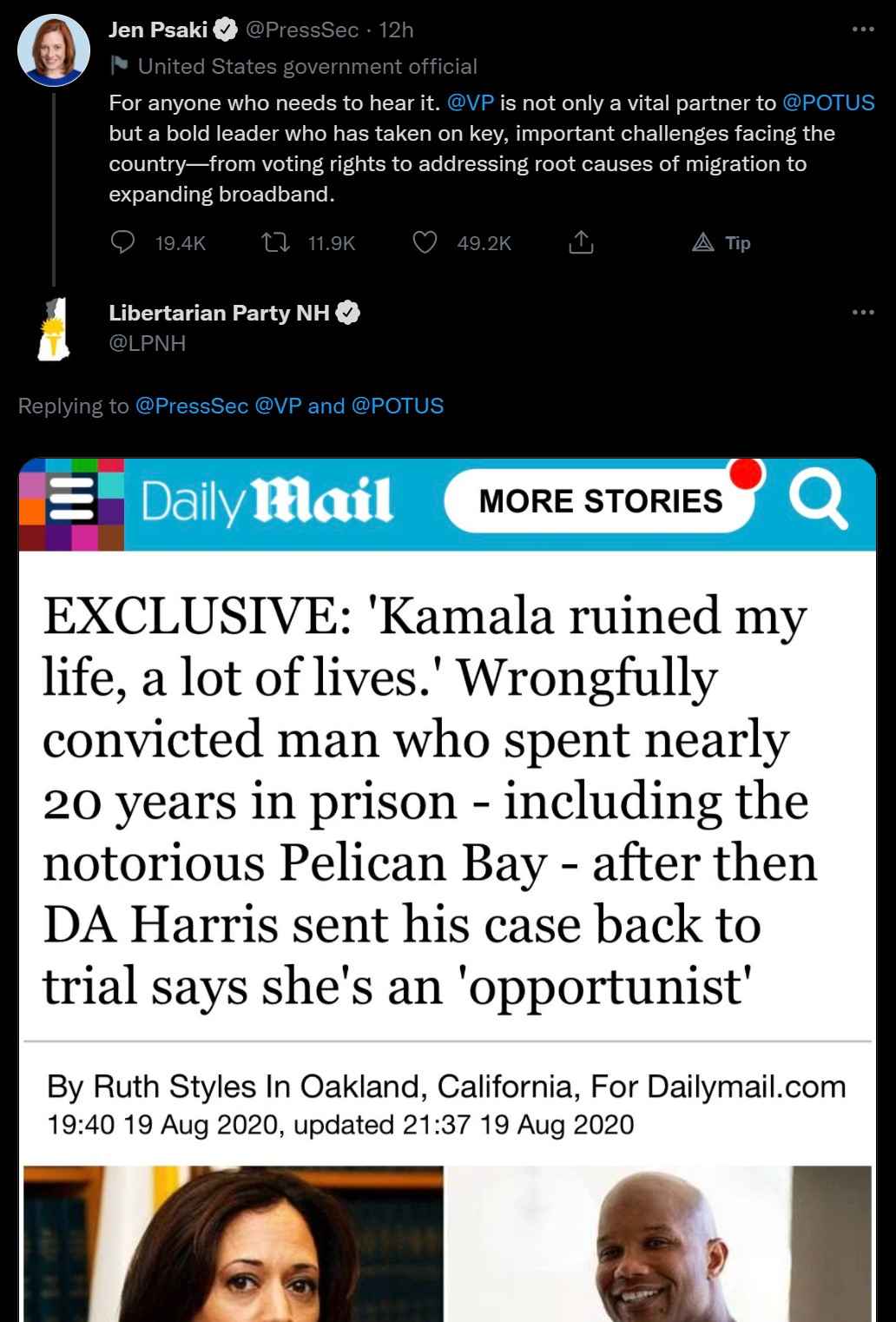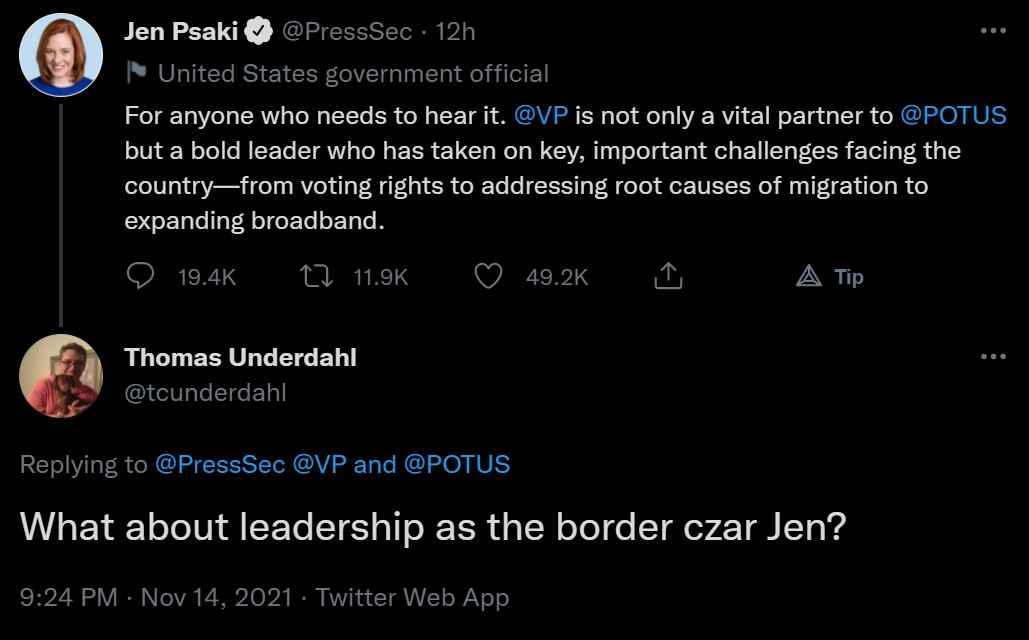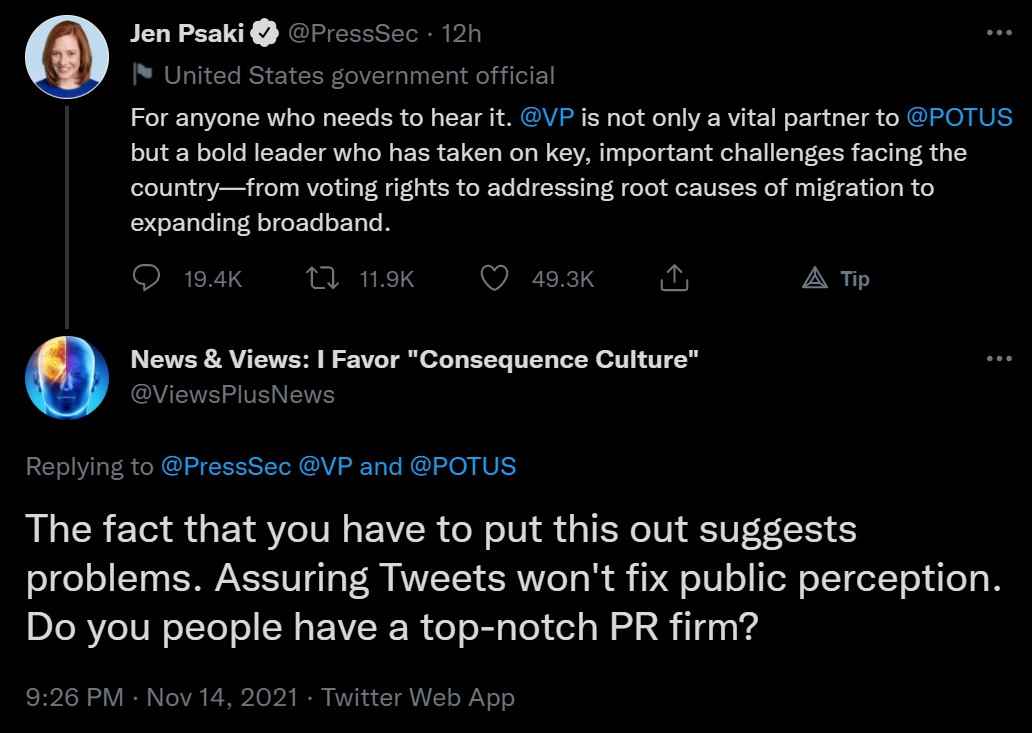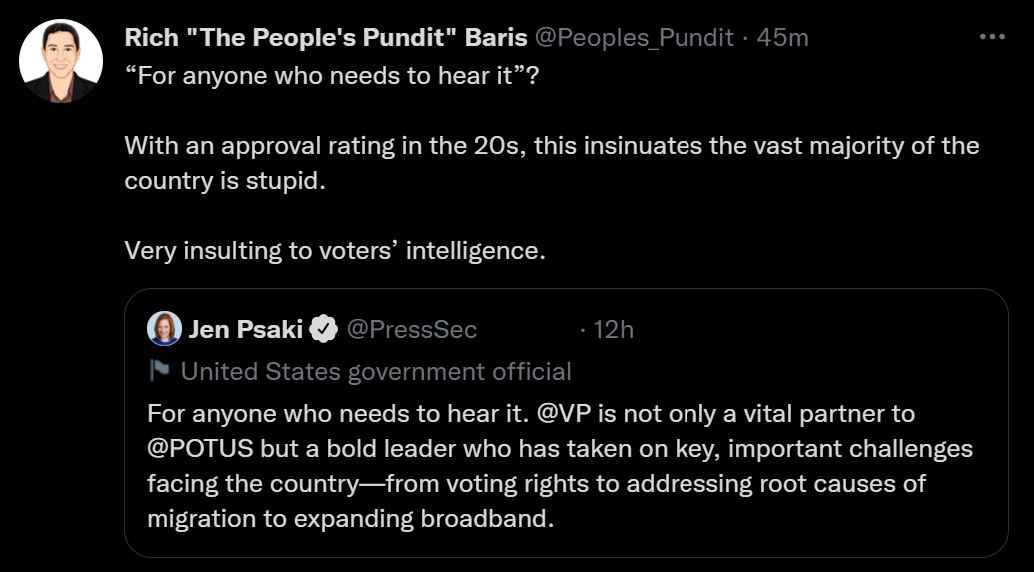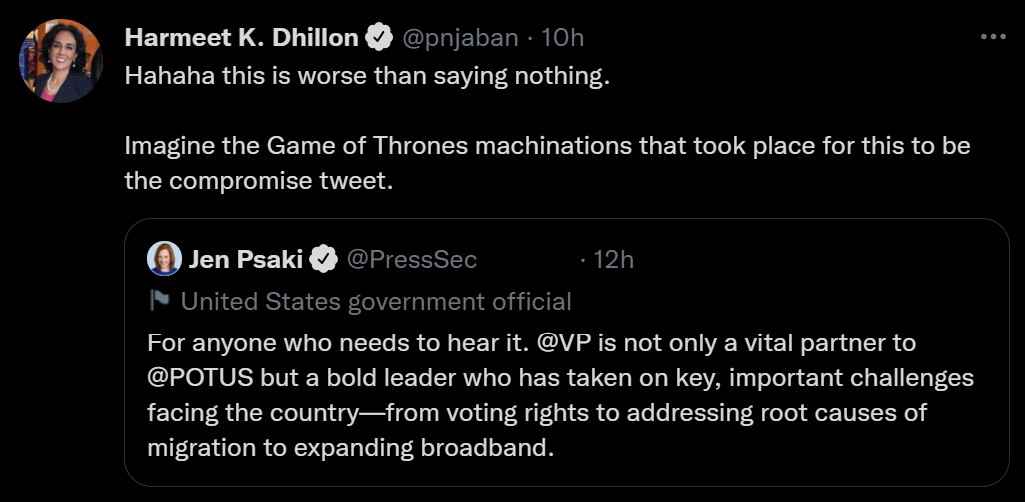 ---