Bitcoin's new all-time high and the approval of BTC ETFs were significant stepping stones toward widespread adoption. In fact, it accelerated the story of Bitcoin as a store of value.
The race for the store of value
For a long time, Bitcoin has been referred to as digital gold. However, because the story hasn't ended yet, the arguments for and against the idea are equally strong. Nonetheless, with BTC consistently trading above $60,000, many argue that Bitcoin is 'better at being gold than gold itself.'
Despite the volatility, the king coin continues to pique the interest of investors due to its long track record of creating and sustaining value. In fact, the aggregate Bitcoin balances on exchanges were on a major downtrend during this cycle. The current exchange balance levels are the same as in September 2018.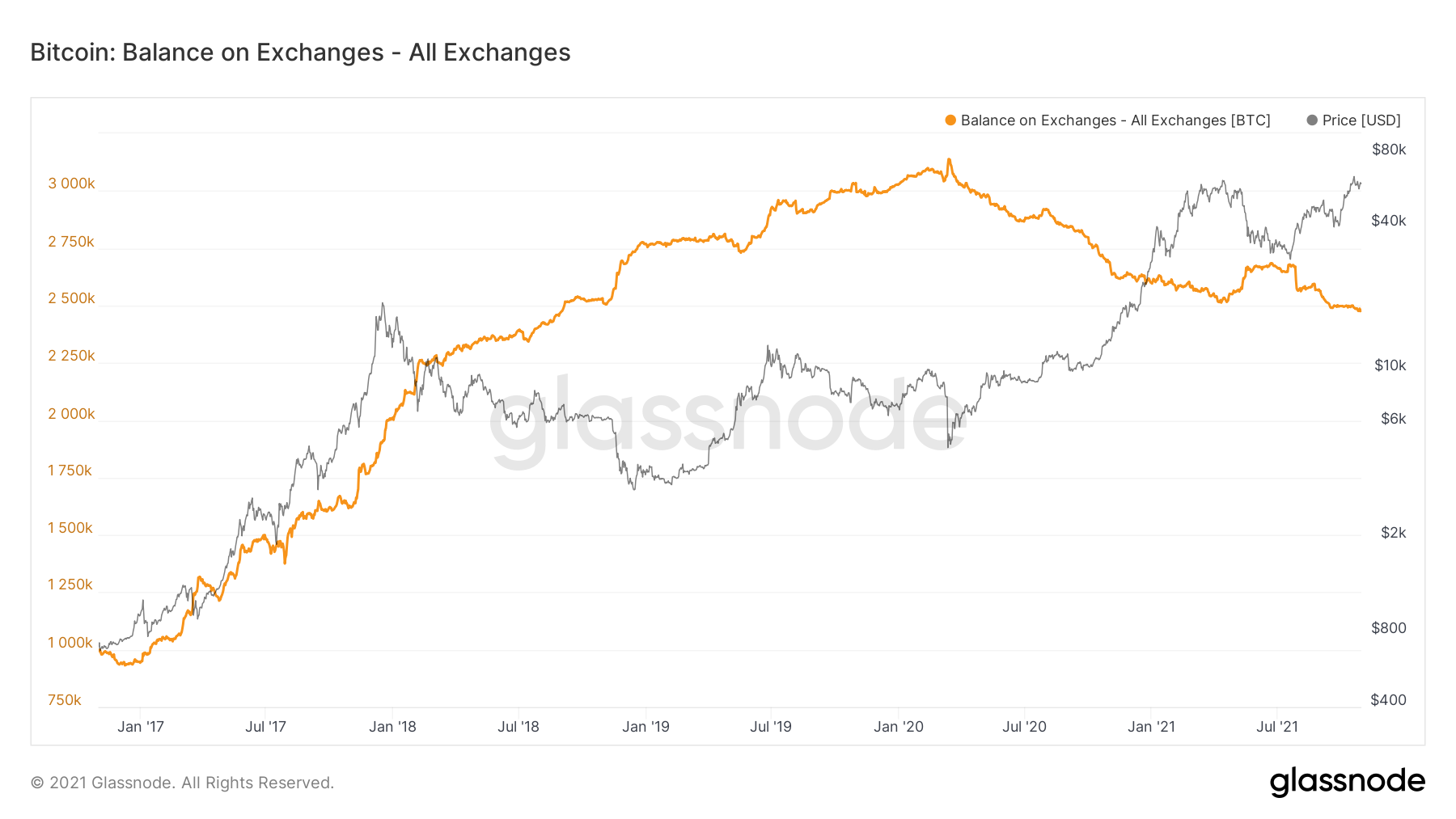 Furthermore, with new addresses being created, outflows peaking, and price volatility remaining relatively low, BTC comfortably remained above $60,000. The market appeared to be inundated with positive supply shock stories. But the important question is what gave BTC the upper hand in the store of value battle.
BTC has the advantage.
The real yield was the primary reason people began buying gold, but investors may be leaning toward Bitcoin as a replacement. Gold's real yield is currently at 4%, the lowest it has been in more than a decade. If the real yield is negative, you are basically paying for the privilege of taking someone else's risk.
Normally, when the real yield falls into negative territory, it triggers a run-up in gold, but this time that was not the case.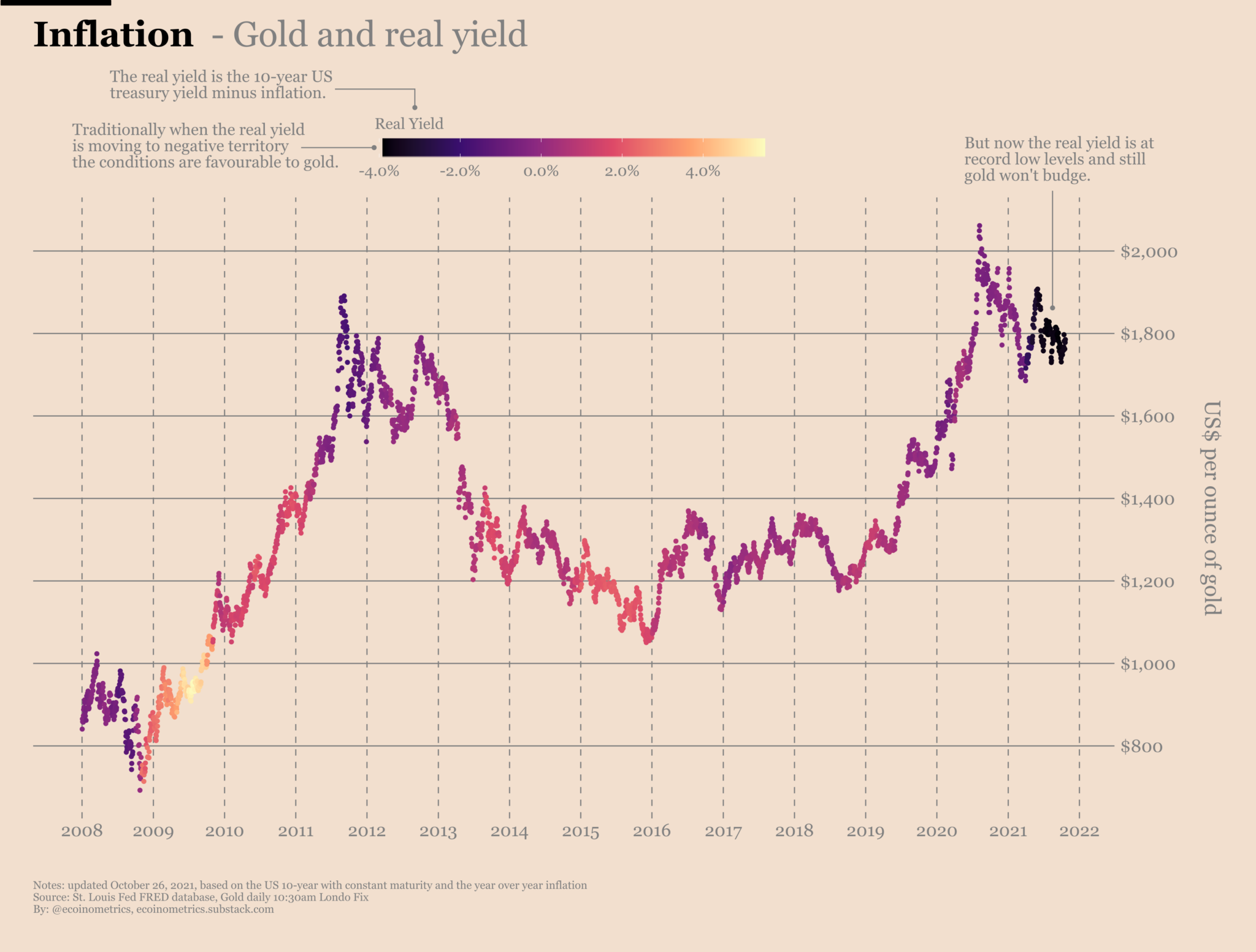 There is speculation that one reason for this negative real yield is that money inflows are being diverted away from gold, but are they going into Bitcoin? There are some indicators that point to it.
To begin, the evolution of Bitcoin's market cap expressed as a percentage of the market size of physical gold demonstrates that BTC is skyrocketing.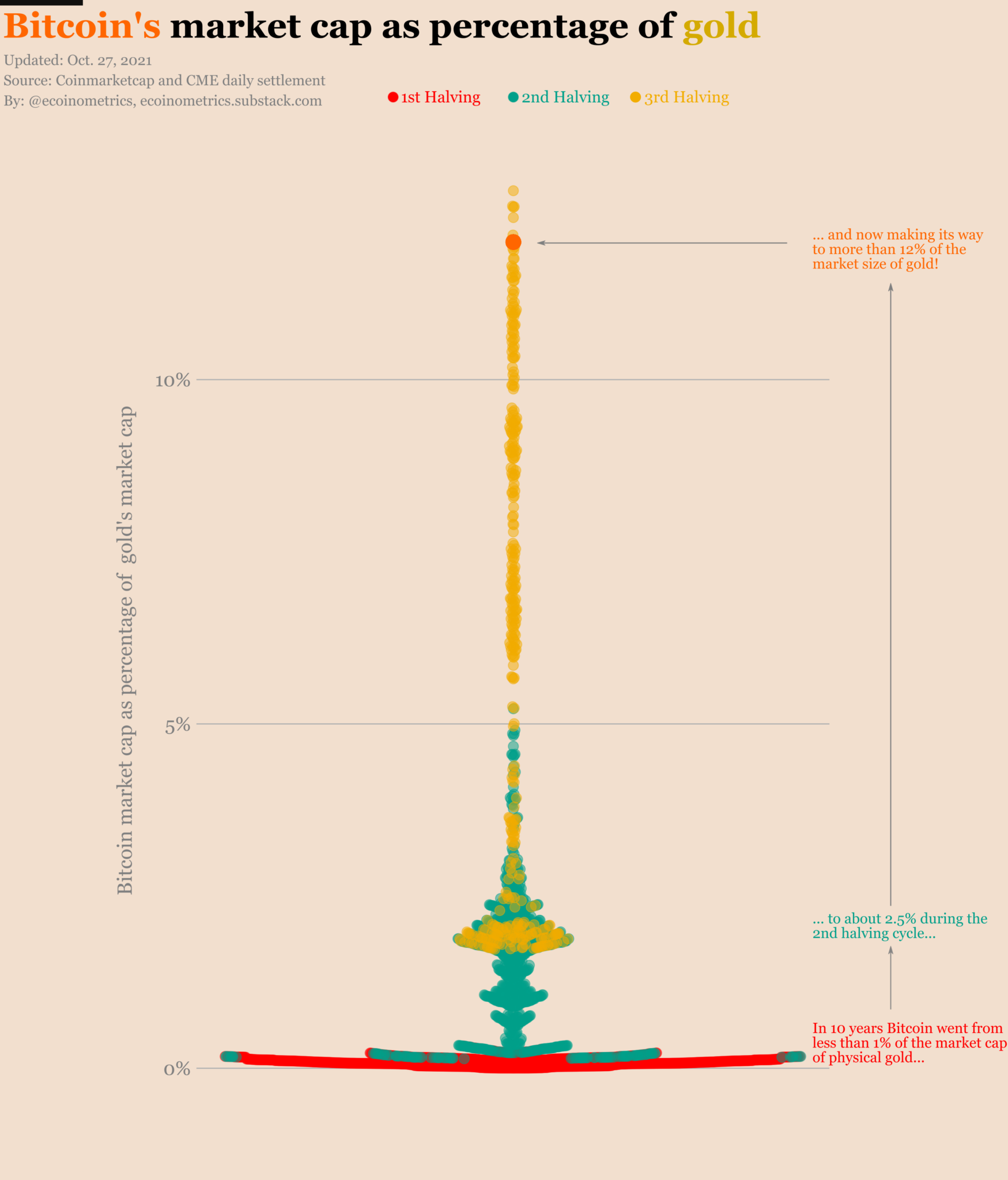 Bitcoin grew from less than 1% of the gold market to 2.5 % four years later and now stands at a mind-boggling 12%. At the moment, it appears that BTC is simply stealing money that would otherwise go to gold, but the dynamics could change dramatically in the future.
Furthermore, BTC's inherent scarcity, combined with its striking resemblance to the dot-com bubble of the 1990s, strengthens the narrative for BTC.
For the time being, BTC has a long way to go. Despite the vast differences that separate gold investors and Bitcoin traders, both may share aspects of an anti-fiat philosophy.