Bitcoin and gold have historically had an inverse relationship with the US dollar and are frequently used as hedging instruments. Both assets are frequently used to diversify a portfolio or to hedge against fiat currency inflation.
People have always invested in gold, which has historically provided significant returns. Over the last year, however, Bitcoin has outperformed gold and provided fantastic gains. At the time of publication, for example, the mission to overtake Gold with BTC was well underway.
#Gold Market Cap: $11.396 T#Bitcoin Market Cap: $1.144 T

Progress (Bitcoin surpassing Gold)
▓▓░░░░░░░░░░░░░░░░░░ 10.04%

— Bitcoin vs. Gold (@VersusBtc) October 27, 2021
Even though Bitcoin still lags behind Gold in terms of market capitalization, it is closing the gap with the yellow metal.
Surprisingly, while most people see Bitcoin and gold as competitors, one executive is urging investors not to.
Bitcoin shows gold the path higher as investors look for inflation hedges - Sprott CEO Peter Grosskopf https://t.co/iZvLos0ta8 #kitconews #gold #silver #investing #finance #mining #metals #economics

— Kitco NEWS (@KitcoNewsNOW) October 26, 2021
During a recent interview, Peter Grosskopf, CEO of Sprott Inc., mentioned something similar. According to Grosskopf, Bitcoin should be viewed as an inspiration for gold because it can provide investors with a hedge against inflation.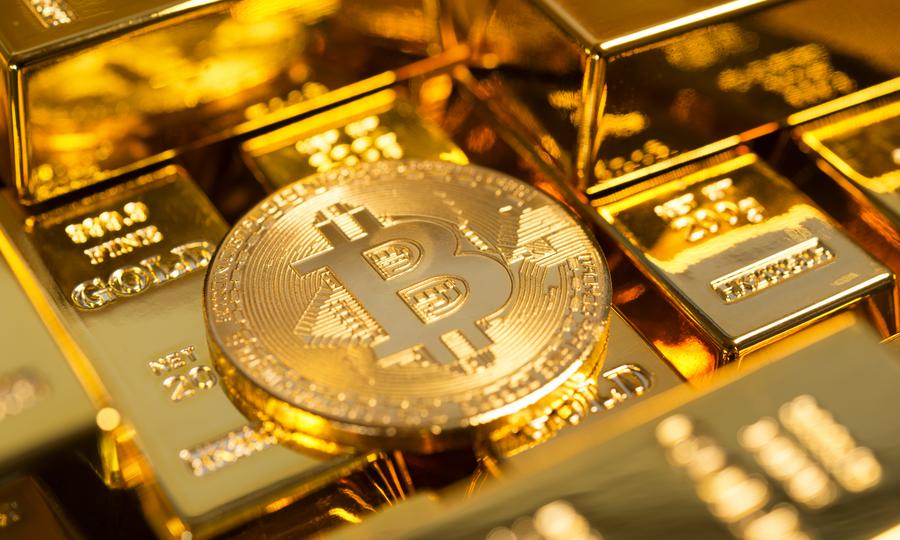 But why is that so? BTC, on the other hand, experienced unprecedented growth as investors and consumers sought new assets to safeguard their wealth and purchasing power. Also,
"There is a reason why bitcoin has hit record highs and that is because there is a counter bet going on against fiat currencies. People are starting to question the Federal Reserve and starting to question the inflation picture. They are figuring out that they need to hedge U.S. dollar risk."
On the contrary, gold's market has struggled to lure investor demand. This is why the chief executive added,
"Bitcoin's been winning the battle for flows. No question. And that has hurt gold in the short-term, but in the long-term, they're both going to the same place. When I look at bitcoin, I see investors who have pulled $2 trillion out of fiat currencies, and I love that. This just shows what kind of potential gold has…"
However, if the precious mental is to compete in the digital marketplace, it must "go digital itself." The gold market is probably about two years away from having a critical mass of digital presence to sustain itself.
"I think a lot of the technology needed to take gold digital has been proven. I expect that gold will eventually go digital, and that is going to create a lot of new users and investors."
Nonetheless, other analysts have predicted a bullish narrative for the cryptocurrency. Especially now that the BTC Futures ETF has been approved in the United States. For example, Lark Davis, a well-known New Zealand trader, tweeted,
The first #bitcoin ETF on US markets broke a billion in total assets on day 2!!!!!

The previous record holder (3 days) was gold

BTC is the new gold!

— Lark Davis (@TheCryptoLark) October 21, 2021
PlanB, with his well-known S2F model, also presented a bullish scenario.
#bitcoin S2F-ratio 56 and $1.2T market cap .. going for gold🚀
Notice last 13 yrs of gold S2F-ratio and market cap (purple dots) in the big yellow gold circle: gold barely moved at all. pic.twitter.com/oQYhIqr6XU

— PlanB (@100trillionUSD) October 26, 2021
Following Bitcoin's 2021 surge, supporters have dubbed the asset "digital gold." Nonetheless, both have served as inflation hedges. And it is likely that this will continue to be the case in the future.