Winter is approaching, as are the Beijing Winter Olympics, which will take place in just four months. Nonetheless, despite the cooling temperatures, China is ramping up its CBDC implementation.
More businesses are now getting involved in spreading the digital renminbi and promoting its use in a variety of ways. However, there are claims that Chinese authorities are pressuring some American companies to participate in the program.
China isn't slowing down.
According to the Financial Times, Chinese authorities wanted McDonald's to expand its Shanghai e-CNY payments pilot to include more of the country before Beijing 2022. The American fast-food chain did not say whether it was under pressure, but said it would prioritize customer feedback.
According to the report, Visa and Nike were both in the same boat. They did not, however, respond to the allegations.
Chinese services and businesses, on the other hand, have been more active in normalizing the e-CNY. For example, a promotional scheme offers coupons to Beijing commuters who use the digital renminbi for public transportation.
The coupons would allow fares to drop as low as 0.01 yuan [$0.0016 at the time of publication].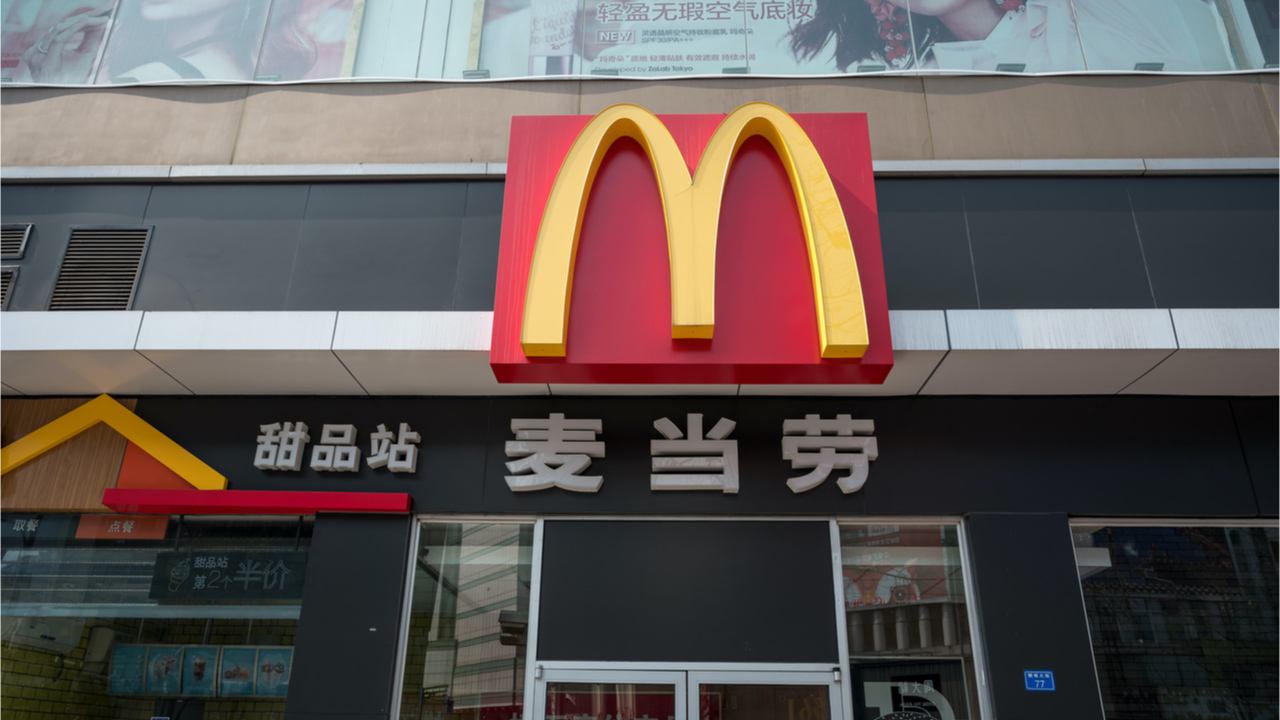 Furthermore, on 11 November, a popular shopping and sales day in China, the JD.com retailer will support e-CNY payments and provide coupons for the same.
Furthermore, e-CNY trials are said to be underway in around ten areas. Beijing 2022 use cases and related hardware are also in the works.
Changchun Mu, Director-General of the People's Bank of China's Digital Currency Institute, recently stated,
"Payment methods such as QR code and tap-and- go have been well-supported and innovative services such as dual-offline payment and wearable device payment have been tested for safety and efficiency."
America vs. China
What does China's CBDC have to do with the United States? According to a 2018 estimate, Americans are the largest group of expats in China among non-Asian communities.
While the e-CNY may appear to be a simple national project, it is far from it. With more businesses accepting e-CNY – both Chinese and international – and the upcoming Olympics, China's surveillance policies may soon affect more Americans' financial privacy.
Notes from the City of the Verticals
While China works to popularize its e-CNY, Hong Kong has a lot on its plate. The special administrative region was considering creating its own e-HKD, but it also participated in China's CBDC rollout.
"Meanwhile, the HKMA continues to support the PBC on the technical testing of e-CNY in Hong Kong for facilitating cross-border payments between Hong Kong and Mainland China."