Tiffany Haddish explained why she wants to adopt a child older than 5 — read for more details on her future family plans
Looking ahead! Tiffany Haddish has taken a major step in her adoption journey.
"I'm taking parenting classes now to adopt," the actress, 41, said during a Monday, May 3, Daily Pop appearance. "I'm looking at, you know, 5 and up — really, like, 7. I want them to be able to know how to use the restroom on their own and talk. I want them to know that I put in the work and I wanted them."
The California native added that she has "taken the precaution to protect" herself against an unplanned pregnancy with her boyfriend, Common.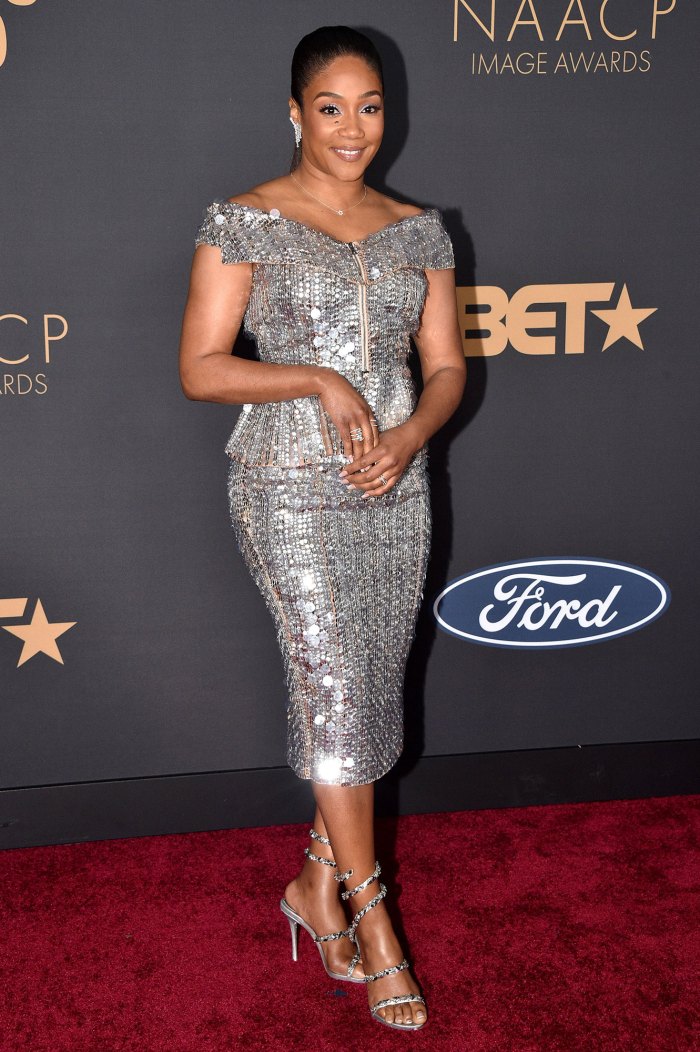 "Let me tell you, if I get pregnant, that is all God — tearing down all walls, all barriers," the Grammy winner joked. "Now, if that did happen, we're gonna hire some help, then we're gonna cry a lot. … And I'm not gonna be 'baby mama,' I'm gonna be 'wife.'"
As for surrogacy, the Girls Trip star explained that she isn't open to giving herself injections in order for someone else to carry her child.
Haddish previously spoke to Common, 49, about her plans to adopt during a November 2020 episode of his "Mind Power Mixtape" podcast. "I just want to bring to them survival skills, share everything that I know with them," the comedian said at the time. "Between 6 and 10, get them right in there, because you can mold their mind. They're still malleable in a lot of ways until they're 21, that's what I think."
In her ideal age range, children will be able to tell her when they're hungry "and have some kind of manners," the Last Black Unicorn author said.
On Monday, the Night School star joked that she may already have "some kids out here in these streets" because she "gave up a bunch of eggs" when she was "21 and really hard up for some money." Haddish said, "I doubt it, though, because I never got the bonus. Maybe somewhere though, in cryo somewhere!"
She and Common went public with their relationship in August 2020. "I feel more confident in me, and it's not him that's doing it," the Emmy winner gushed to Steve-O during a podcast episode at the time. "I'm just way happier and it's, like, knowing I got somebody that cares about me, that really has my back. It seems like he does anyways. And I love it. I love him."
This story originally appeared on: US Magazine - Author:Riley Cardoza