A video that is going viral on social media shows two homeless men fighting on a dirty city sidewalk. This shows how bad the homeless problem is getting in San Francisco.
J. took a video of the scary scene and put it on Twitter. Terrell Allen said he was out for a walk in the SoMa neighborhood of San Francisco when he saw the crazy fight.

A video posted to Twitter on Thursday shows two men wrestling on the ground, with one of them not wearing a shirt. Most of the other homeless people nearby don't seem to care much about what's going on.
On my evening walk. SOMA isn't safe. Just happened. This is disgusting @MattHaneySF. I've written to your office and you and failed to take action. Why??? Is it worth your time? pic.twitter.com/cLwAtb4ZGU

— J. (@jterrell) September 9, 2022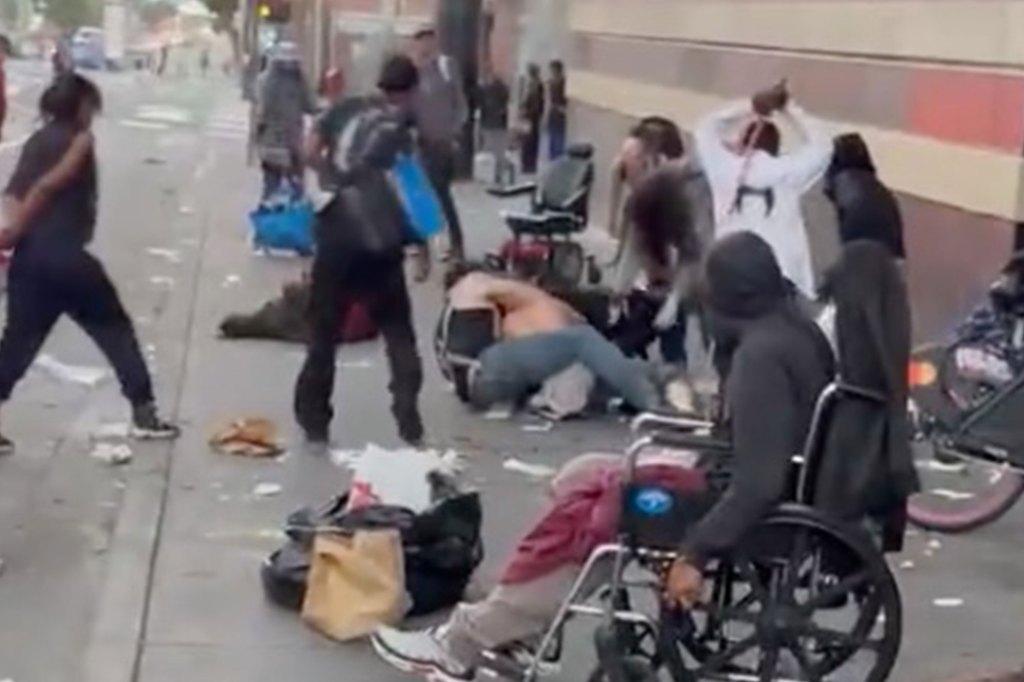 But someone else joins the fight and hits the man without a shirt with a broom.

"SOMA is dangerous. Just took place. This is disgusting," Allen wrote, but he couldn't be reached right away for a response late Friday.

Allen said in a separate tweet, "I love taking long walks and see this every day in my neighborhood." "I love how crack and poop smell. Beautiful San Francisco."

In the middle of all the chaos, one man puts a pair of shoes in a trash bag and walks away, according to a video that had been watched 2.4 million times by Friday night.

Suddenly, a man on an electric scooter zooms into the frame and skids to a stop right in front of the two men fighting. The fighters then went their separate ways, and it looked like the fight was over.

The 2020 census says that there are more than 800,000 people living in San Francisco. The San Francisco Chronicle said that by the end of the year, there could be as many as 20,000 homeless people living on the streets.