Marina Ovsyannikova, a Russian media worker who protested the invasion of Ukraine on live state TV in March, was held for a short time in Moscow on Sunday, according to her social media posts.
"Marina has been taken into custody," said a message on her Telegram channel, with a picture of two police officers leading her to a white van.

Shortly after that, Ovsyannikova posted pictures of herself with two dogs on her Facebook page.
"Went for a walk with the dogs, just stepped outside the gate, people in uniform approached me," she wrote. "Now I'm sitting in Krasnoselsky ministry of internal affairs," referring to a police station in a Moscow district.
After three hours, Ovsyannikova told them she was free. "I'm home. She wrote on her Facebook page that everything was fine. "But now I know that if you go out, you should always bring a suitcase and passport."

In March, Ovsyannikova became famous when she ran into the studio of Russian state TV, where she worked at the time, to protest the Ukraine war during a live news broadcast.

She broke the law about protests, so she had to pay a fine.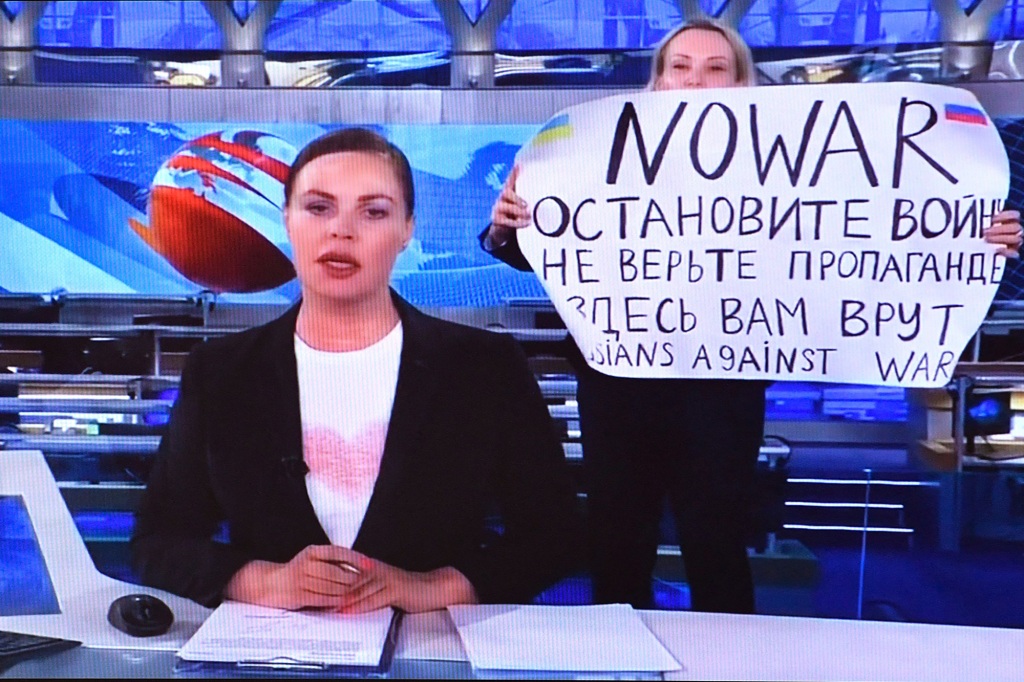 On July 15, she posted to social media with a poster that called Russian President Vladimir Putin a murderer and his soldiers fascists. This led to her being detained for a short time on Sunday. "How many more kids have to die before you stop?" asked the sign.

In April, Ovsyannikova was hired as a correspondent by the German news organization Welt. She went back to Russia at the beginning of this month. She wrote on Facebook that she had to go back because she had to go to court to defend her parental rights against her husband.
========