CALEDONIA, Mississippi— Bradford Freeman died at the age of 97. He was the last surviving member of the famous Army unit from World War II that was told about in the book and miniseries 'Band of Brothers.'
Lowndes Funeral Home in Columbus, Mississippi, says that Freeman passed away on Sunday at Baptist Memorial Hospital–Golden Triangle.

The obituary says that Freeman was born in Artesia, Mississippi, and that he lived in Caledonia, Mississippi. On Friday, a graveside service will be held there, where he lived.

Freeman was a student at Mississippi State when he joined the army to fight in World War II. He was 18 years old at the time. He signed up to be a paratrooper and was put in Company E of the 506th Parachute Infantry Regiment of the 101st Airborne Division as a mortarman.

He jumped into Normandy on D-Day, fought in Operation Market-Garden, and was hurt in the Battle of the Bulge. Later, he helped take over Berchtesgaden, Germany, and Austria.

The obituary said, "After the war, he went back to Caledonia and married Willie Louise Gurley on June 29, 1947. For the next 32 years, he worked as a mail carrier."
Stephen E. Ambrose, a historian at the University of New Orleans, wrote "Band of Brothers." It was a best-seller and was based on "Easy Company" and its members. In 2001, HBO made a miniseries with the same name.
Freeman is survived by a sister, two daughters, four grandchildren, and ten great-grandchildren.

The obituary said, "Our dad was always amazed that a country boy from Mississippi could go to so many places and meet so many interesting people."
Last year, Edward Shames, last surviving officer of the WWII Band of Brothers, dies aged 99.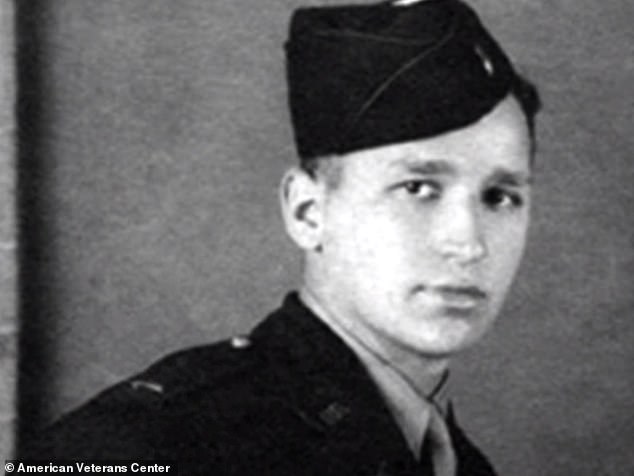 In 2012, Shames talked about the hard training he had to go through in Georgia before he was sent into combat for the first time.
He said, "A 25-mile march was like a Sunday stroll for us."

"We had to walk 10 to 12 miles to get to our training area in Toccoa, train all day, and then walk 10 to 12 miles every day to get back to camp."

As a member of the Easy Company, Shames's first day on active duty was June 6, 1944, when he parachuted into Normandy as part of the D-Day invasion.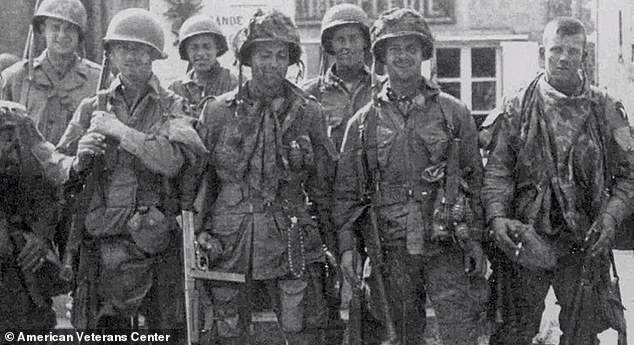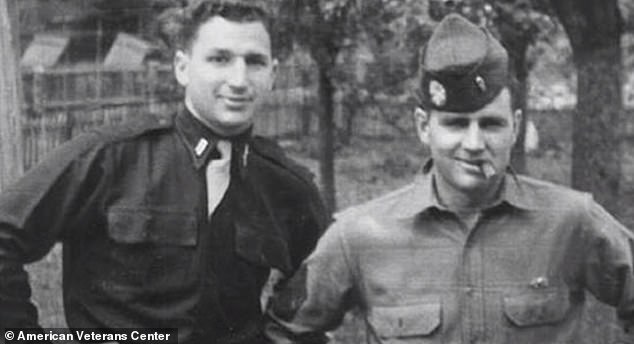 'You could hear the shrapnel hitting against the side of the plane and when we jumped out, you could hear the bullets coming through the parachutes,' Shames recounted.
He later fought in Operation Pegasus, Operation Market Garden, and the Battle of the Bulge. He was also one of the first American soldiers to help free Dachau concentration camp.

After Germany gave up in 1945, Shames and the rest of Easy Company broke into Hitler's "Eagle's Nest," which was mostly used to entertain visiting dignitaries. There, he stole bottles of cognac that were marked "for the Fuhrer's use only." He used them to celebrate the bar mitzvah of his oldest son.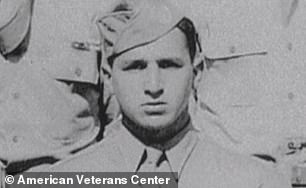 Shames worked for the National Security Agency for Middle East Affairs and for the Army reserve before he retired as a colonel.

He was married to Ida for 73 years, and they traveled all over the world together before she died. Their sons Douglas and Steven, their four grandchildren, and their 12 great-grandchildren are all still alive.