This time, the Pelosis might want to forego the wine tasting.
Paul Pelosi, husband of House Speaker Nancy Pelosi, was arrested for DUI in California a little over a month ago; he now faces jail time. The multimillionaire couple was sighted at a posh resort on the Italian coast that is owned by renowned tenor Andrea Bocelli.

The Post received images of the couple hanging out at the Alpemare Beach Club with Bocelli, his wife, Veronica Berti, and other guests exclusively. Nancy was dressed in all white, and Paul was wearing black shorts and a shirt.

The California Democrat was also seen chatting animatedly inside one of the opulently furnished tents on the beach with a group that included Bocelli and Berti.

According to insider reports, the majority of customers were unfamiliar with Pelosi and kept asking the lifeguards who she was.

The resort is located in Forte dei Marmi, about 60 miles west of Florence, and is so exclusive that rates for private cabins are only accessible via email request.
"Take a few dips in the clear blue sea and soak up the bright Tuscan sunshine on the VIP Beach, where the Maestro Andrea Bocelli himself could even make an appearance!" the club boasts on its website. ​"During your time at Alpemare, you will indulge in a wonderful wine tasting of Bocelli wines directly from the Azienda Bocelli accompanied with a delicious appetizer​."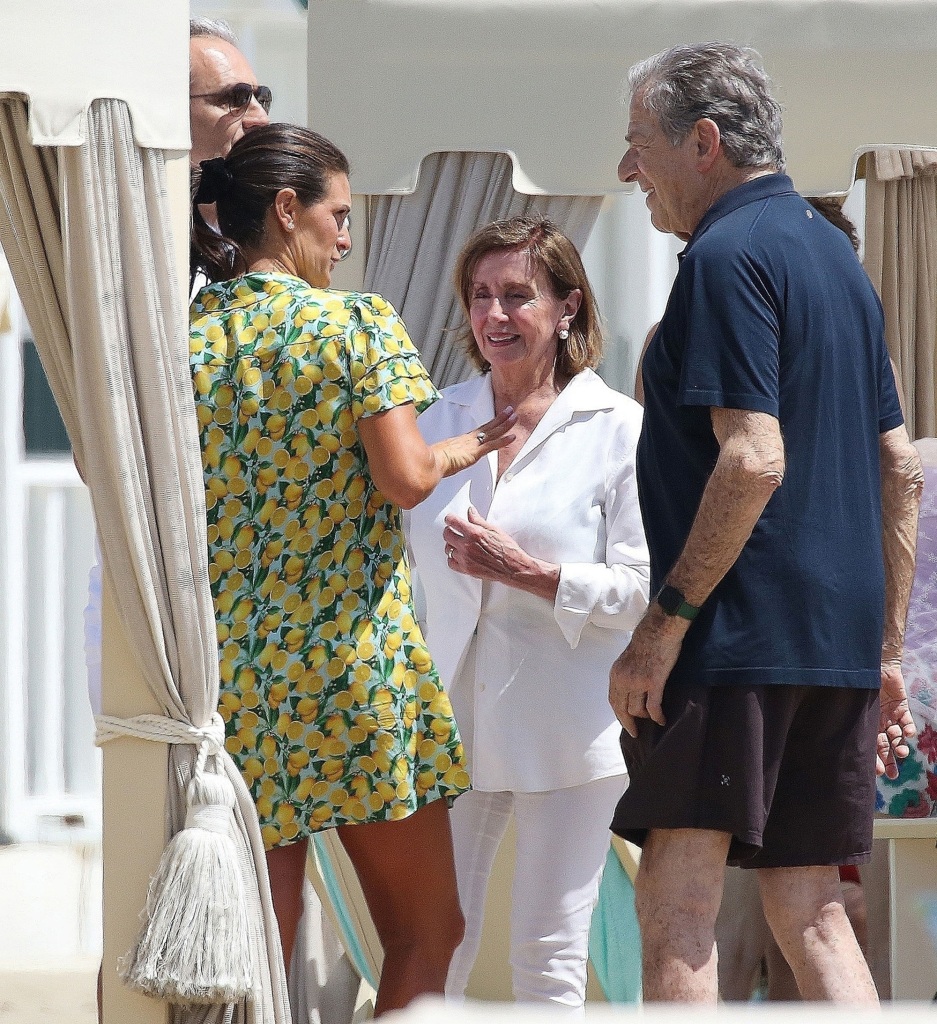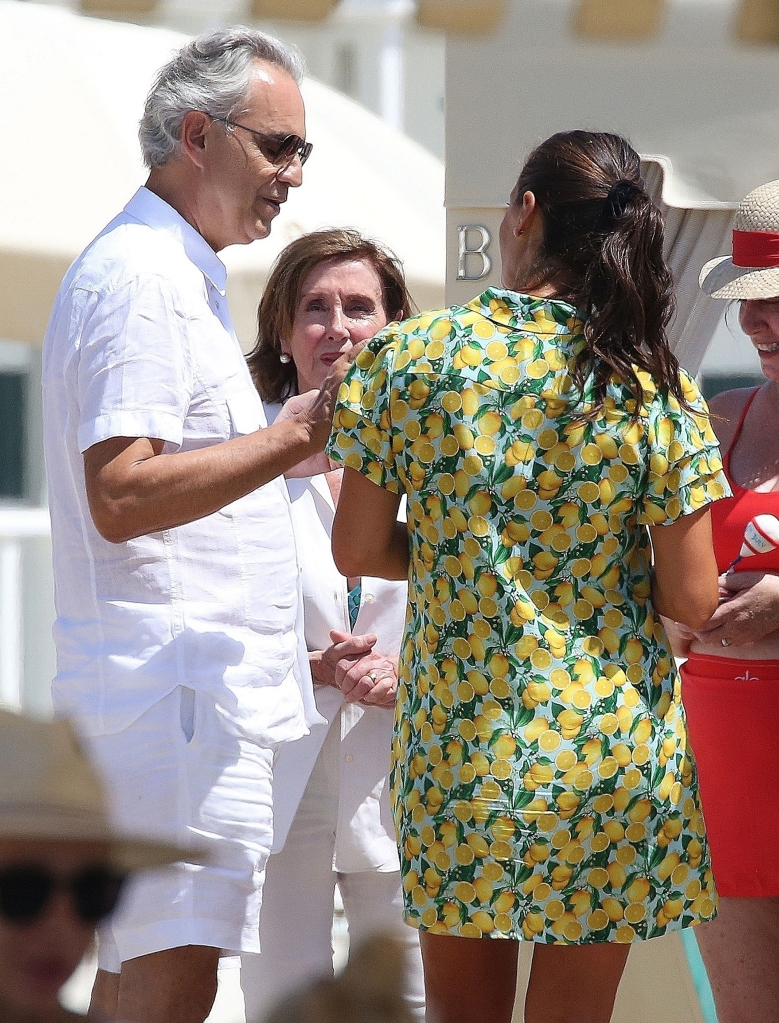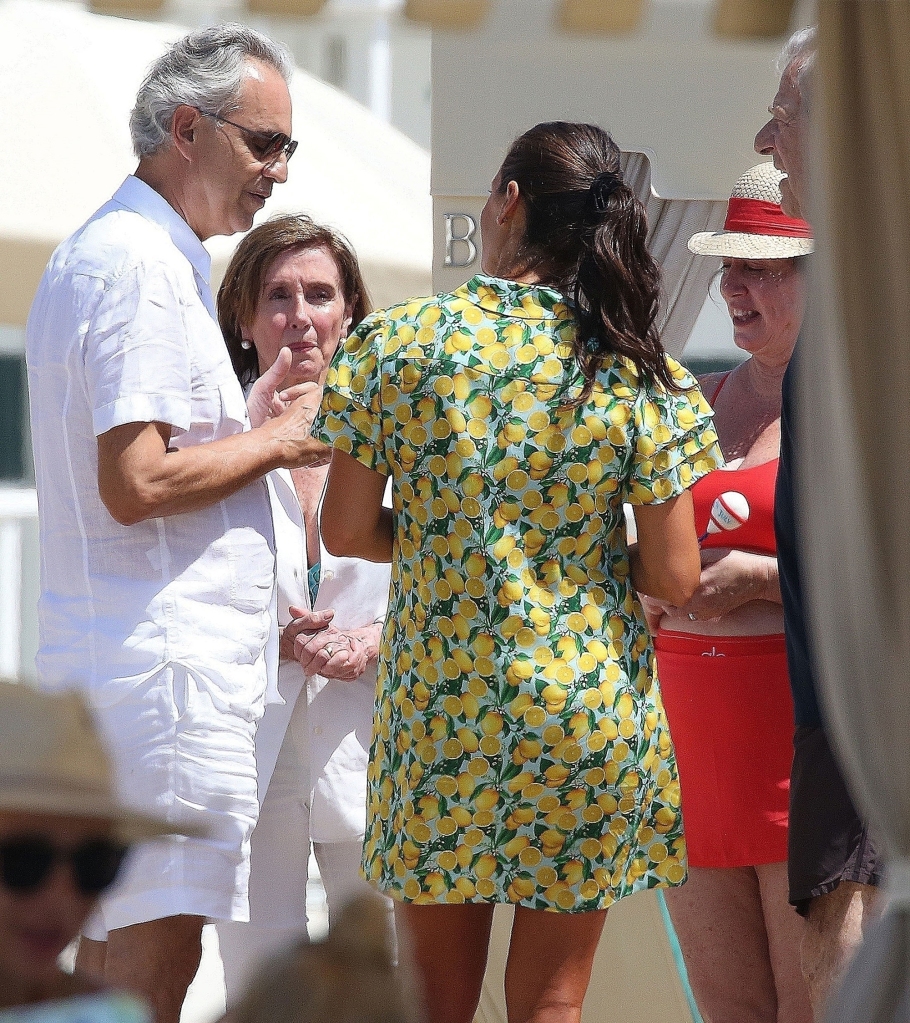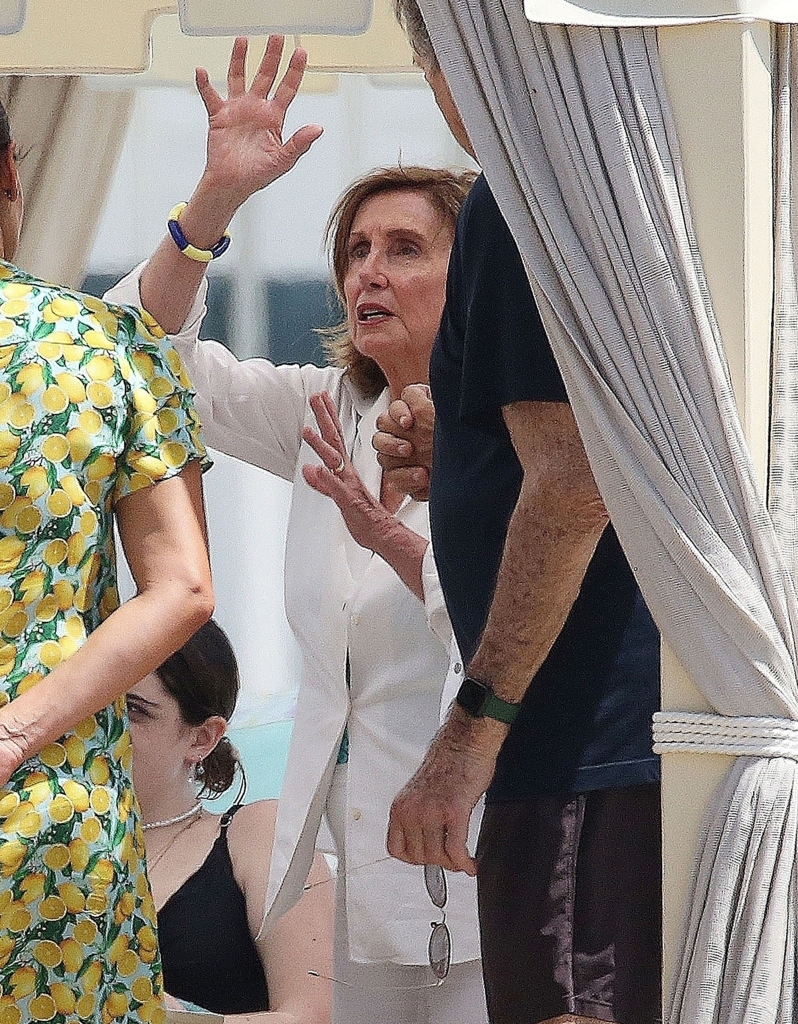 The July Fourth holiday weekend saw Americans filling up their cars with gas that cost, on average, $4.80 per gallon nationwide and shelling out, on average, $76.94 for the customary cookout of hamburgers, hot dogs, and other fixings — 17% more than last year. Pelosi, 82, was photographed strolling through the Mediterranean surf while wearing sunglasses, with staff and security close behind.

Pelosi stated in a May interview that "so much is being done by this president, we have to make sure public feeling realizes that" in defending President Biden's reaction to inflation that has reached levels not seen since 1981.

According to the Federal Reserve's Economic Well-Being of US Households survey, which indicated that 68% of Americans claimed they could afford a $400 emergency in 2021, "the American people have said they have a comfort level with their economic status," Pelosi remarked on MSNBC.

When the inflation rate was approximately 6.8 percent in October and November 2021, that poll was done. In May, the US inflation rate reached 8.6%.
The Pelosis' Italian vacation occurred after Paul Pelosi, 82, was charged with DUI causing injury after an incident with another car in Napa County soon before midnight on May 28.

Paul Pelosi, who had a blood alcohol level of.082 percent, was traveling from a dinner party to his and Nancy's property, River Run, when he was hit by a 48-year-old man driving a 2014 Jeep.

It's unknown how long Pelosi and her husband were at the resort, but it looks to be just another stop on their vacation.

The speaker received Holy Communion last week while attending Mass at the Vatican.

According to two witnesses who told the Associated Press that Pelosi was sitting in the VIP diplomatic section of St. Peter's Basilica, she was administered the Eucharist.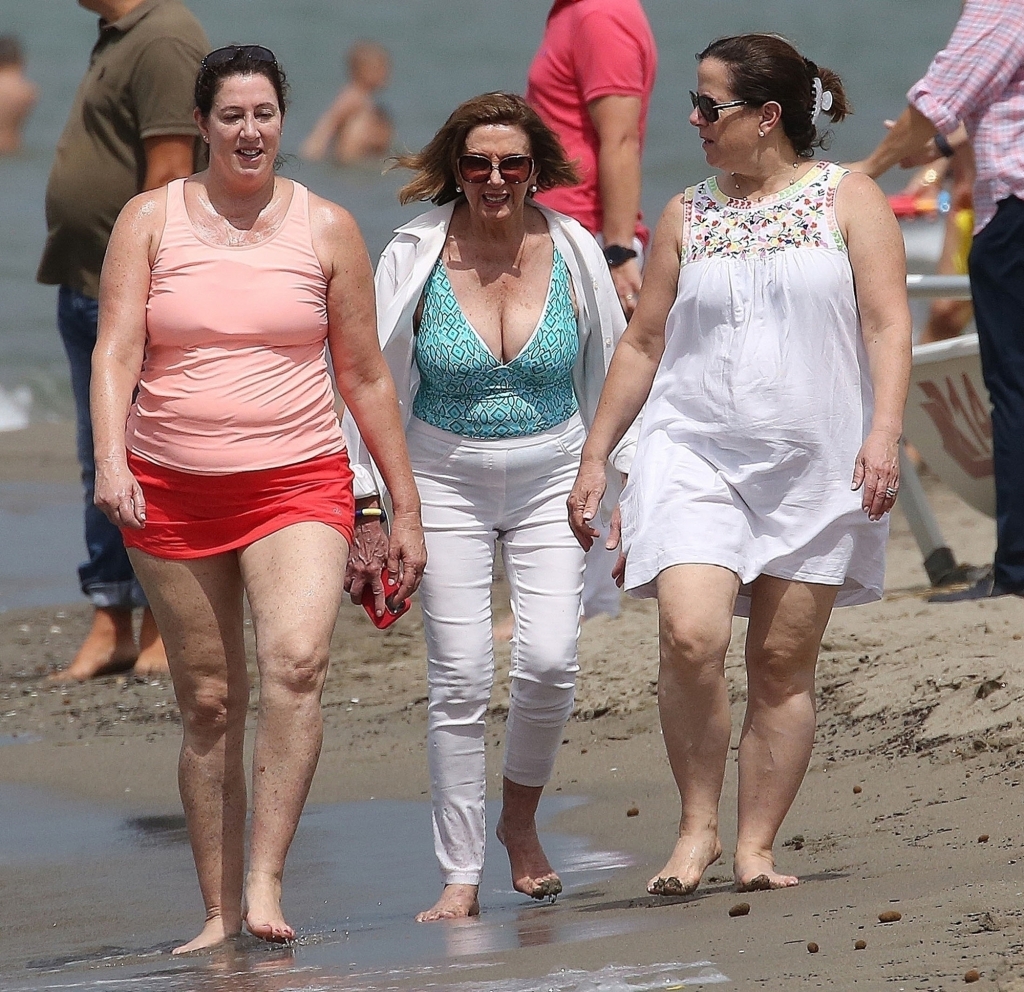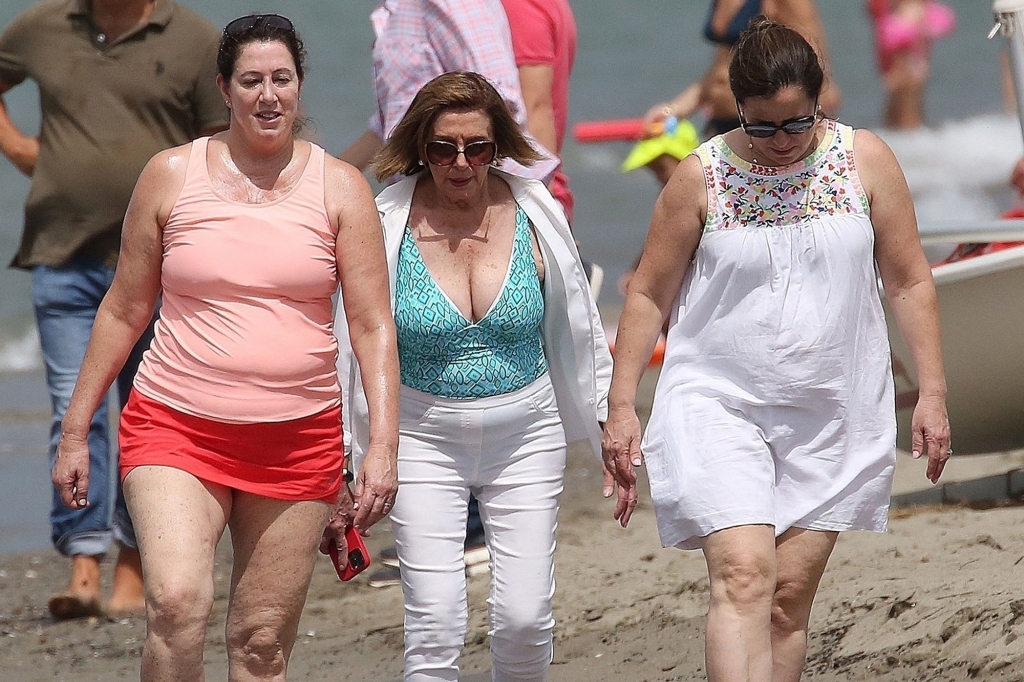 ​Pope Francis presided over the Mass, which was organized to commemorate the Feast of Saints Peter and Paul – however the pontiff did not give Pelosi Communion.

The speaker receiving Communion comes less than a month after the Roman Catholic archbishop of San Francisco, Salvatore Cordileone, barred Pelosi from the communion due to her abortion stance.
"A Catholic legislator who supports procured abortion, after knowing the teaching of the Church, commits a manifestly grave sin which is a cause of most serious scandal to others," Cordileone wrote in a public notification. "Therefore, universal Church law provides that such persons 'are not to be admitted to Holy Communion.'"