The man who shot and killed two police officers at a motel outside of Los Angeles on Tuesday was on probation for carrying a gun without a permit and had been told not to carry a gun since 2011.
Justin Flores, who was 35 years old, is said to have killed El Monte Police Cpl. Michael Paredes and Officer Joseph Santana. He was killed in a firefight when officers responded to a stabbing call.

The Los Angeles Times says that Flores had been in prison twice for burglary and stealing a car. Last winter, he pleaded no contest to having a gun while he was a convicted felon.

The weapons charge could have sent the repeat offender back to prison for three years, but instead he was given two years of probation and 20 days of time already served, the paper said.

A report says that Flores' probation officer filed for a revocation hearing a day before the shooting. This was because Flores is accused of assaulting his girlfriend last week, which is against his probation.

Flores was not arrested and put in jail. Instead, he was allowed to stay out on the streets until a hearing on June 27.

The outlet said that the Los Angeles County Probation Department was "currently looking into" why Flores was not arrested for the violation.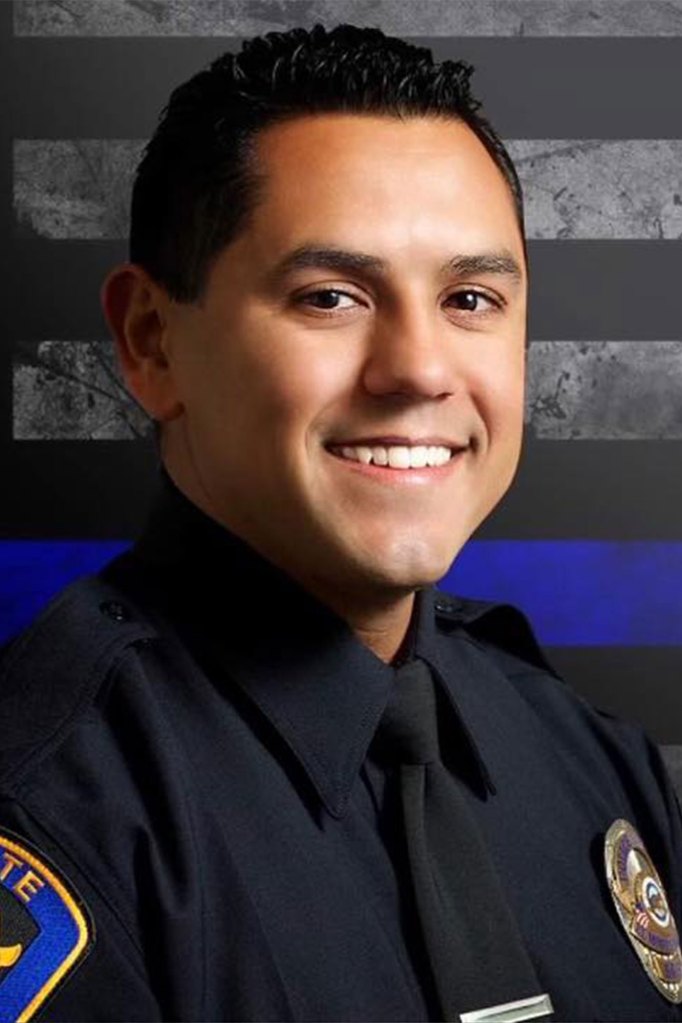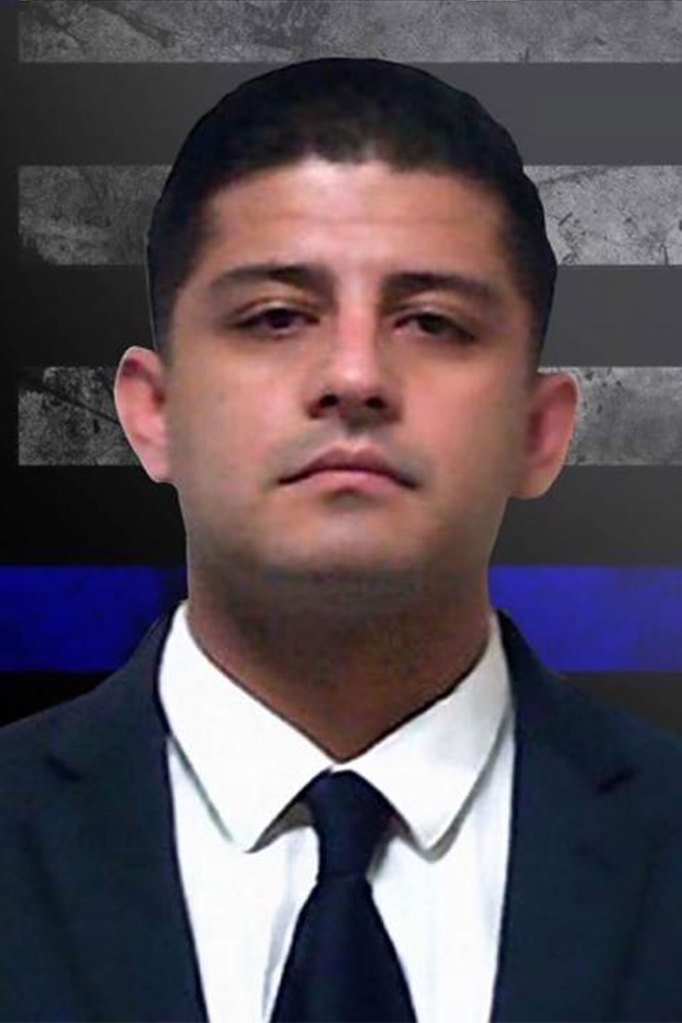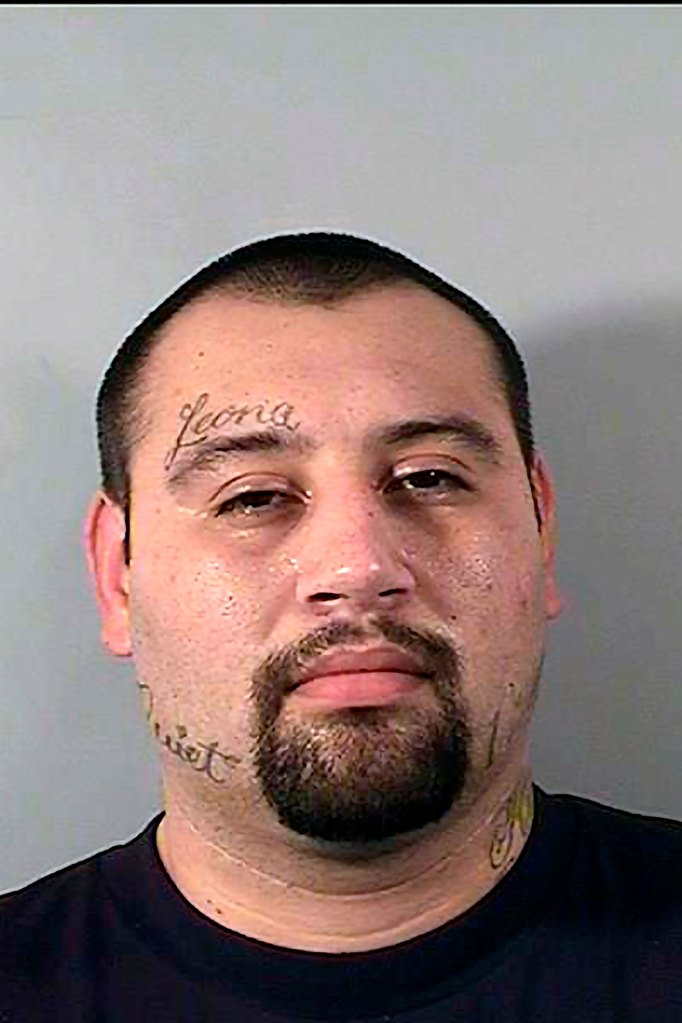 After knocking on the door of a room at the Siesta Inn on Tuesday afternoon, Paredes and Santana are said to have been shot at.

Officials told the paper that Flores and the other two men got into a shootout that began in the room and ended in the parking lot with all three men dead.

NBC Los Angeles says that Flores followed his wife Diana Flores to the hotel. She had booked a room there to get away from him after he had stabbed her the day before.

After Flores found his wife at the motel, the police didn't take long to get there.

Diana Flores told the police that she told them her husband wasn't thinking straight and had a gun.

"I love my husband very much, but this wasn't him. "This was a beast," said Diana Flores.

She told NBC, "I didn't want anyone to get hurt in this." "I'm terribly sorry. They and their families didn't deserve that. In fact, they didn't. They tried to help me out."

She said that she ran out of the room as soon as the two police officers walked in and she heard gunshots.

El Monte Mayor Jessica Ancona was quoted as saying Tuesday night, "We don't have all the facts yet," and that the officers were "basically ambushed."

The officers were born and raised in the city of 110,000 people in the San Gabriel Valley, and Ancona remembers them as heroes from his home town.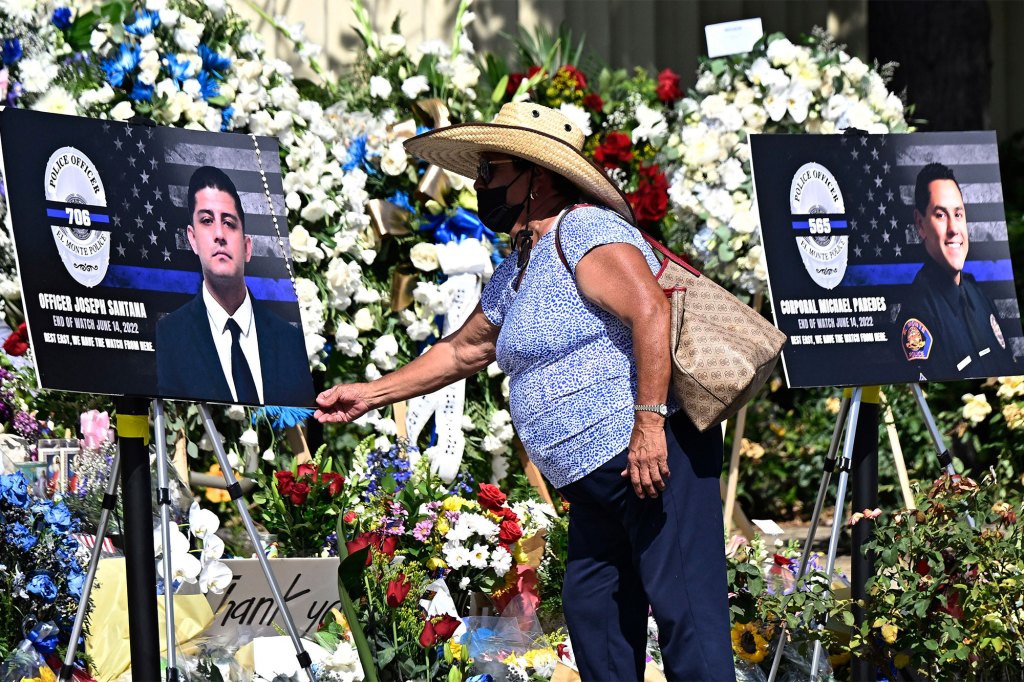 "They grew up here; to us, they're El Monte homegrown," Ancona said. "They're our boys."
"They were good men," Capt. Ben Lowry, the El Monte Police Department's acting chief, told the paper. "These two heroes paid the ultimate sacrifice today. They were murdered by a coward."
Santana, who died at age 31, left behind a wife, a daughter, and twin sons.

The 42-year-old veteran Paredes left behind his wife, daughter, and son.

People from the area filled a memorial at a police station with candles, flowers, US flags, and "thank you" signs.

The Times said that before Tuesday, only two people who worked for the department had ever died on the job.
======