The shadowy online group Anonymous looks to be entering the Ukraine-Russia conflict by declaring cyber war on President Vladimir Putin and the Russian government.
Following Russia's invasion of Ukraine, a Twitter message from the account "Anonymous," which has 7.4 million followers and approximately 190,000 Tweets, called on hackers all around the world to target Russia.

On Feb. 24, a tweet from the account indicated that the loosely connected global network was preparing to take action against the country — "and we will be retweeting their endeavors," it wrote.

In the days that followed, posts from the account claimed responsibility for deactivating websites belonging to the Russian energy company Gazprom, the state-controlled Russian news channel RT, and a slew of Russian and Belarusian government institutions, including the Kremlin's official site.
Russia may be using bombs to drop on innocent people, but Anonymous uses lasers to kill Russian government websites.

a post via an Anonymous-affiliated Twitter account
Following tweets claimed responsibility for interrupting Russian internet service providers, releasing data and emails from the Belarusian weapons manufacturing Tetraedr, and cutting down a gas supply provided by the Russian telecoms carrier Tvingo Telecom.

Last week, the account holder detailed the group's aims on Twitter, writing: "Anonymous has ongoing operations to keep .ru government website offline, and to push information to the Russian people so they can be free of Putin's state censorship machine. We also have ongoing operations to keep the Ukrainian people online as best we can."
"Russia may be using bombs to drop on innocent people, but Anonymous uses lasers to kill Russian government websites," read a post on Feb. 26.
No official account
Despite the account's massive following, the person — or persons — behind the "Anonymous" Twitter account disputed that it is the official account of the group, writing in a post: "We are a decentralized resistance movement." There is no official account for #Anonymous."

It's one of many Twitter accounts that claim to be part of the bigger network of Anonymous-affiliated social media accounts, and it looks to be the largest.

Because anonymity is a major element of the collective, substantiating the group's claims is difficult, if not impossible.

A examination of a service that monitors server outages revealed that several of the websites reported to have been taken down are currently — or have recently been — deactivated.

An article published on RT on February 28 indicated that Anonymous had shut down its own website, as well as the Kremlin's, last Friday. According to the story, the organization also targeted other Russian and Belarusian media outlets on Monday, replacing their main pages with the phrase "Stop the war."
A global coalescence
Attracting the ire of online hackers is yet another example of how global players — from NATO powers and international businesses to everyday consumers — are using their leverage, big or small, to protest Russia's invasion of Ukraine.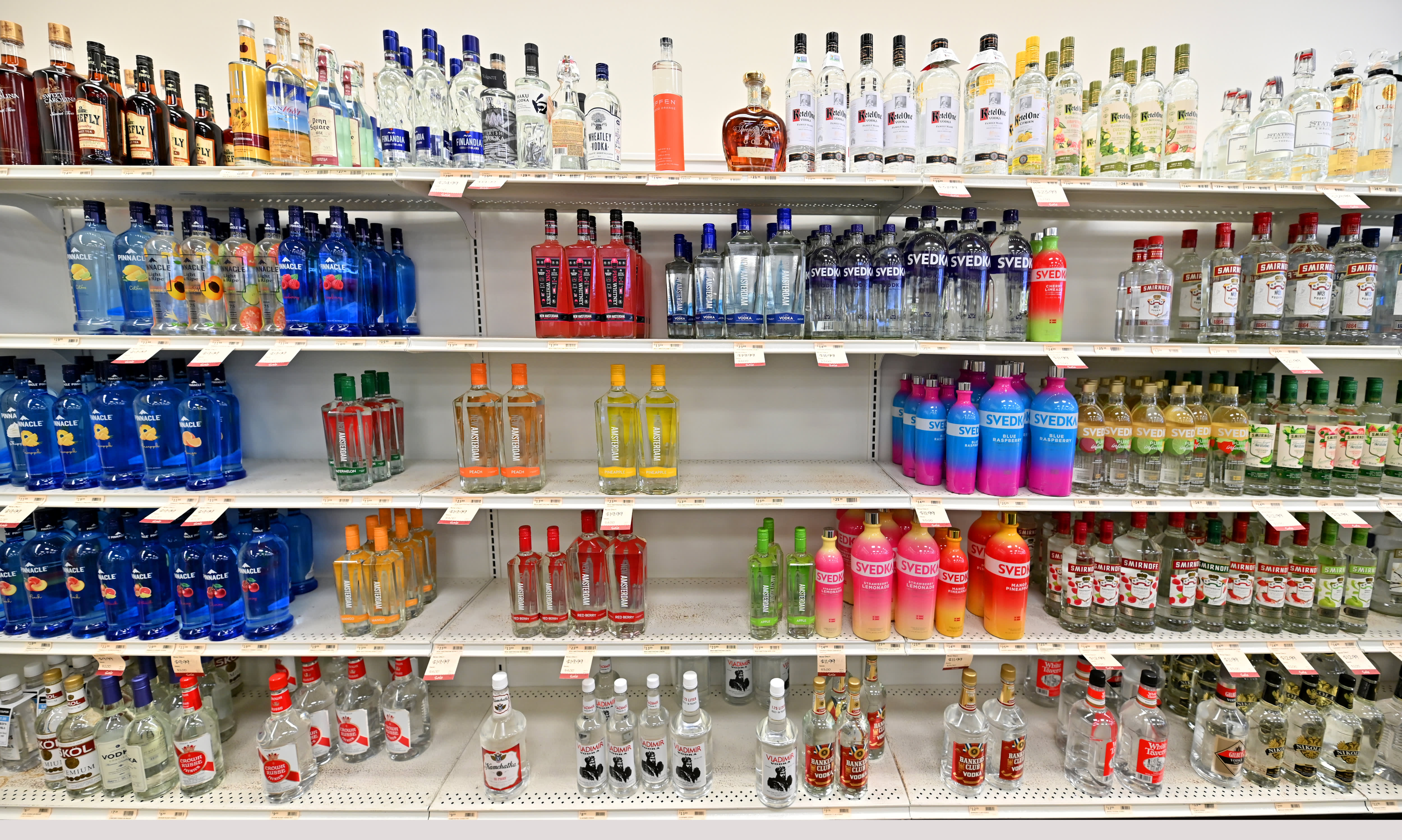 Bars are boycotting Russian-made vodka, though Smirnoff, which is owned by a British firm and manufactured in the United States, is apparently being targeted.
Lobbying firms, technology trade events, and sports leagues have all announced plans to terminate connections with Russia. The Walt Disney Company said yesterday that it will suspend future theatrical picture releases in Russia.
A two-sided cyber war
Russia is already thought to be conducting its own form of cyber warfare against Ukraine. According to Reuters, harmful "data erasing" software targeted Ukrainian government organizations and banking institutions last week. According to the news agency, Russia has denied any involvement.

Several Ukrainian government websites were taken offline last week due to denial-of-service, or "DDoS," attacks, according to Reuters. According to the report, Ukraine has been subjected to cyber attacks since 2014, when Russia occupied the Crimean peninsula.

Last Monday, the "Anonymous" Twitter account repeated that the group is not at war with Russia or its people.

The identities of the people behind Anonymous are mostly unknown. According to a message pinned to the "Anonymous" Twitter account, they are "working class people seeking a better future for humanity... who agree on a few basic principles: freedom of information, freedom of speech, accountability for companies and governments, privacy and anonymity for private citizens."

In the past, Anonymous has targeted high-profile entities such as the US and Chinese governments, the Church of Scientology, and the Islamic State group, while also voicing support for revolutions such as the Arab Spring and Occupy Wall Street.
** Information on these pages contains forward-looking statements that involve risks and uncertainties. Markets and instruments profiled on this page are for informational purposes only and should not in any way come across as a recommendation to buy or sell in these assets. You should do your own thorough research before making any investment decisions. All risks, losses and costs associated with investing, including total loss of principal, are your responsibility. The views and opinions expressed in this article are those of the authors and do not necessarily reflect the official policy or position of USA GAG nor its advertisers. The author will not be held responsible for information that is found at the end of links posted on this page.