On Tuesday morning, a guy was captured on film reportedly brazenly stealing roughly a dozen steaks from a Manhattan Trader Joe's.
Holy cow!
The suspect, who is now wanted by police, was seen walking out the East 14th Street location of the grocery shop with 10 packages of meat heaped high in his arms at 8:30 a.m.

The footage shows two hapless Trader Joe's employees following the guy up an escalator leading to the store's exit but only stopping him from carrying a shopping basket outside — not the meat.

"They essentially just instruct us not to do anything, just let them go," a Trader Joe's employee who spoke on the condition of anonymity later told The Post.

"If we do anything, we are in trouble... It doesn't worry me because I've been working here for two years and see it every day. You just don't care after a time."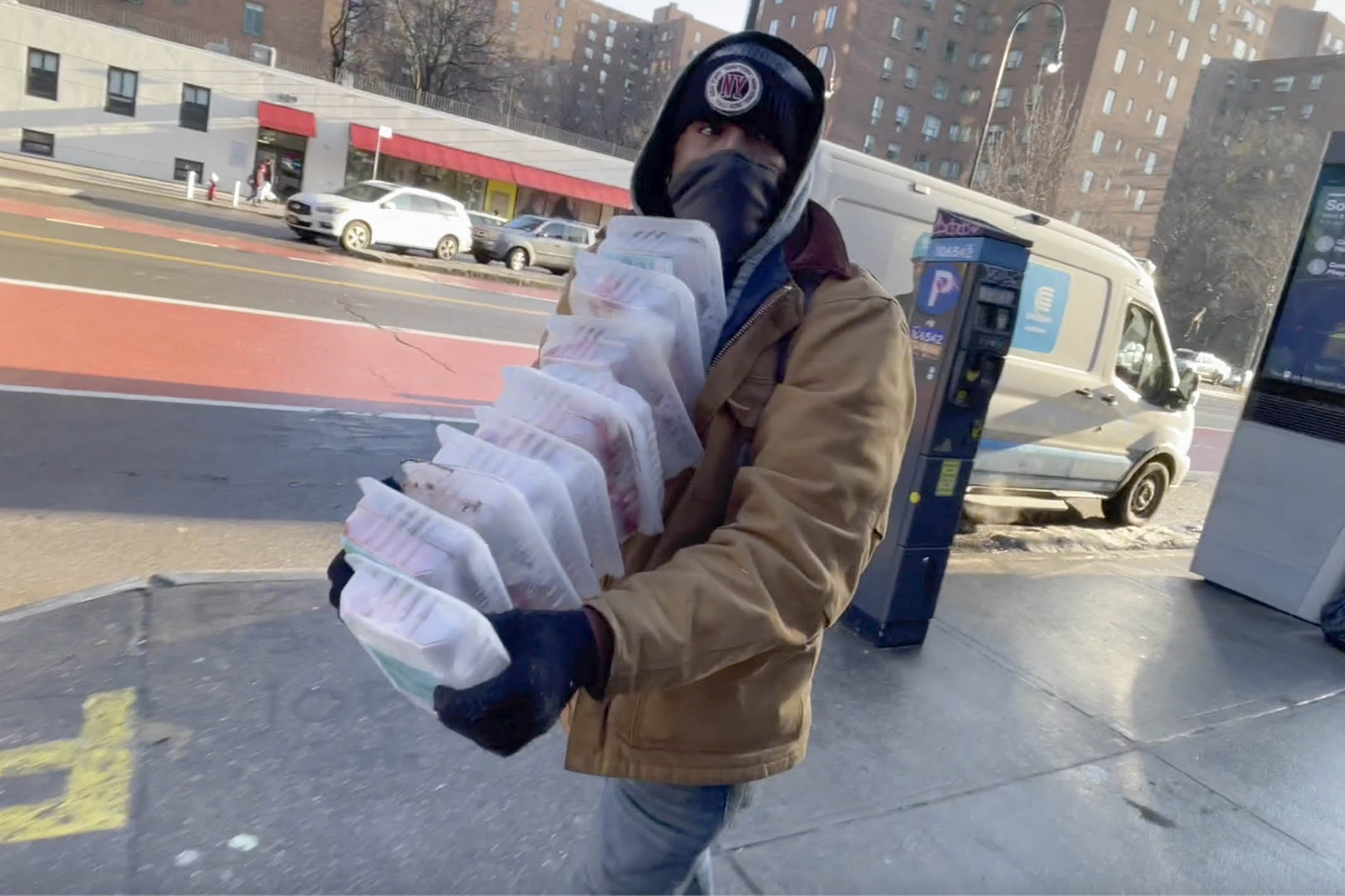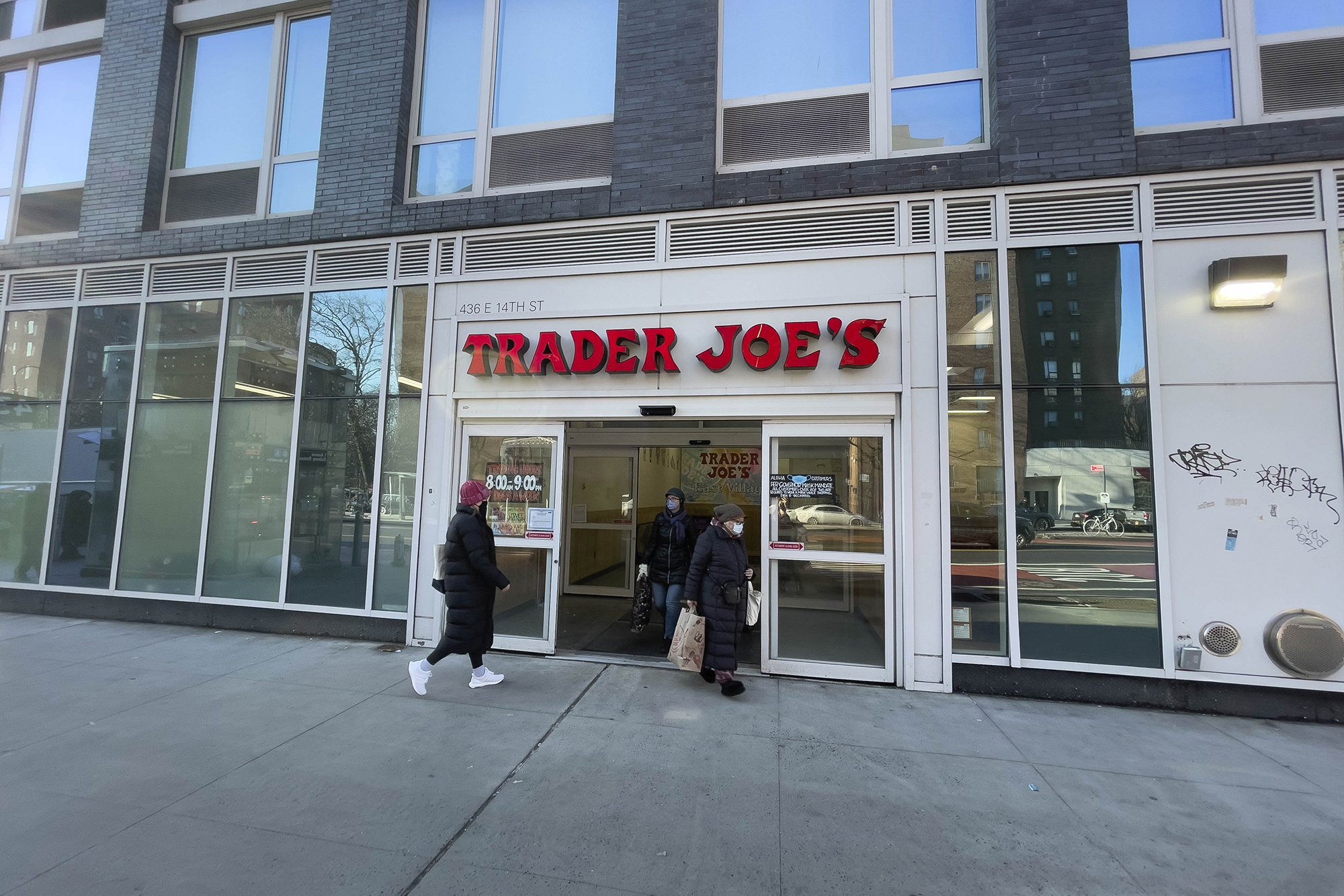 Trader Joe's did not reply to The Post's request for comment.

According to law-enforcement officials, police were summoned to the grocery shop, and the crime is currently being investigated by the NYPD's robbery team.

Earlier this month, steak and fish dealers informed The Post that shoplifters were taking expensive supermarket products from their stores and reselling them to unscrupulous bodegas in other sections of town, prompting them to raise their prices or stop selling the gourmet items entirely..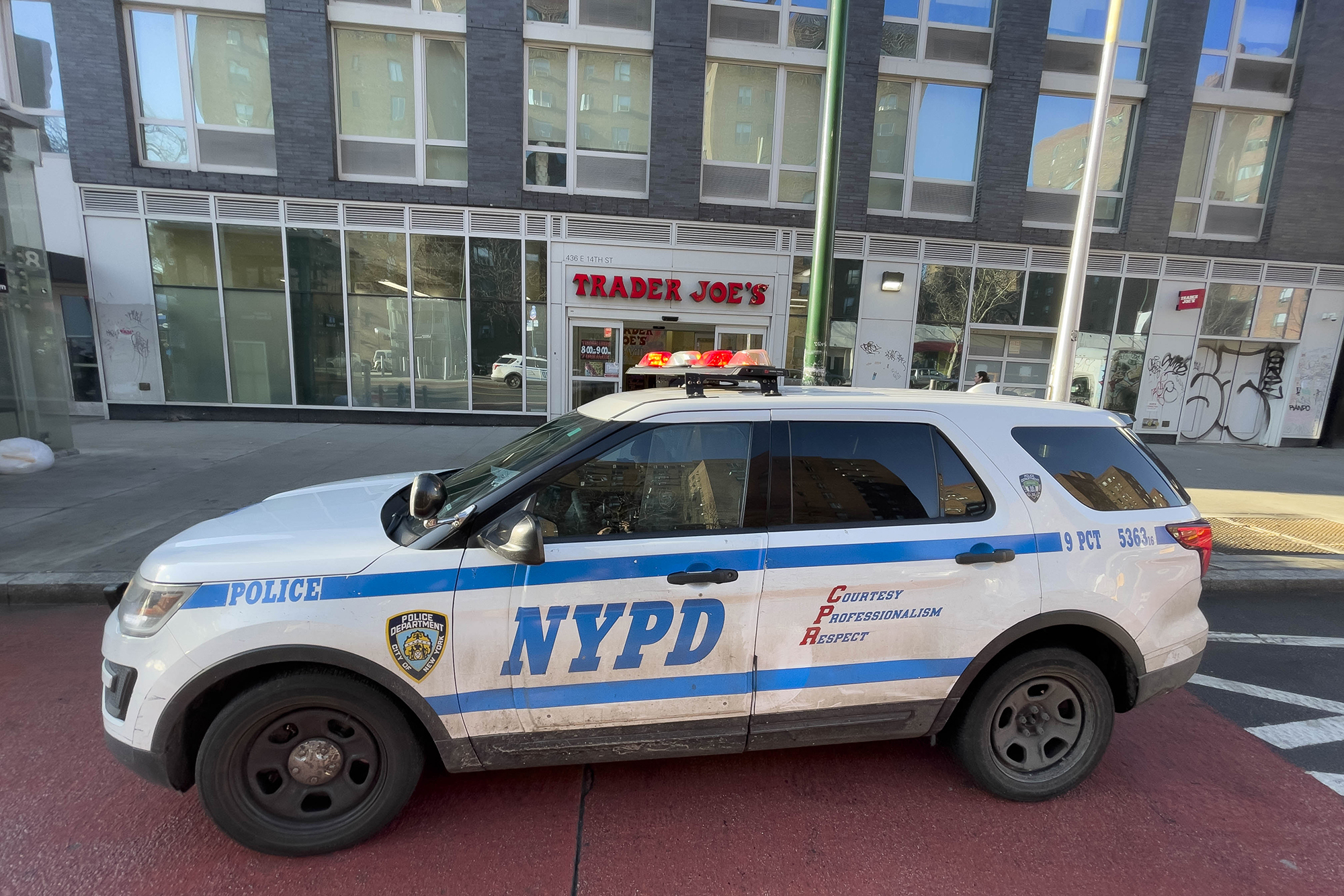 The number of retail theft reports in New York City increased by 36% between 2020 and 2021, according to the NYPD.

In the case of Tuesday's incident, a Post photographer questioned the suspect about what he was doing, and the guy originally claimed that he had paid for the things but then said that he was homeless and had taken the food to eat, according to the footage.

"I'm going to eat it," says the man in the video. "I'm f–king starving."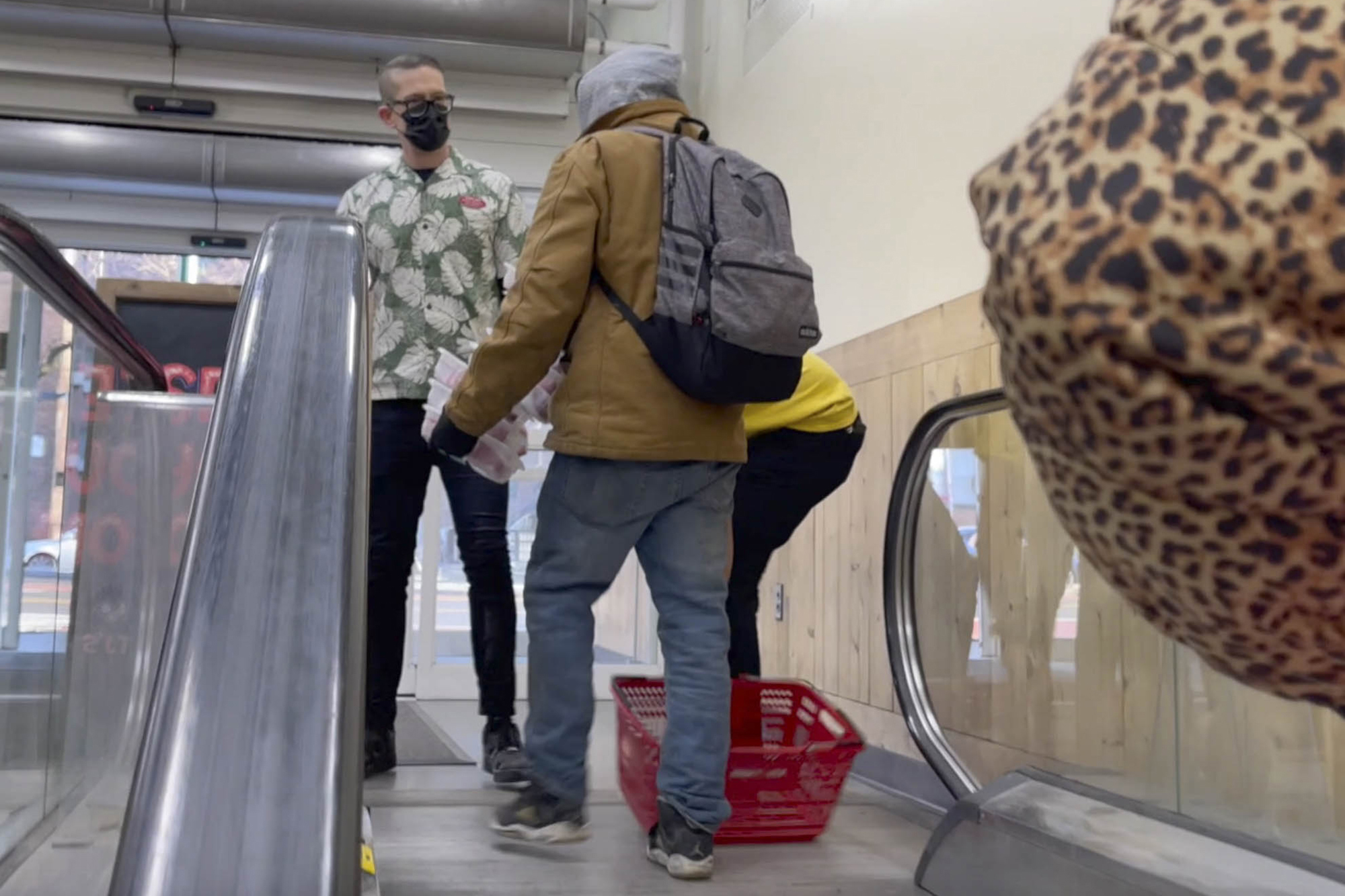 The guy had trouble holding on to the items as he walked away from the Trader Joe's, and at one point dumped them into a huge, black garbage bag that was already in use by a street sweeper, according to the footage.

"You're my man!" My hero! What the f–k are you up to? "Give my stuff back!" yelled the street sweeper as he pursued the man.

The suspect told the worker that he would replace the bag he stole, but the street sweeper replied, "I don't give a damn!" and the guy was forced to offload the meat before fleeing before the authorities arrived.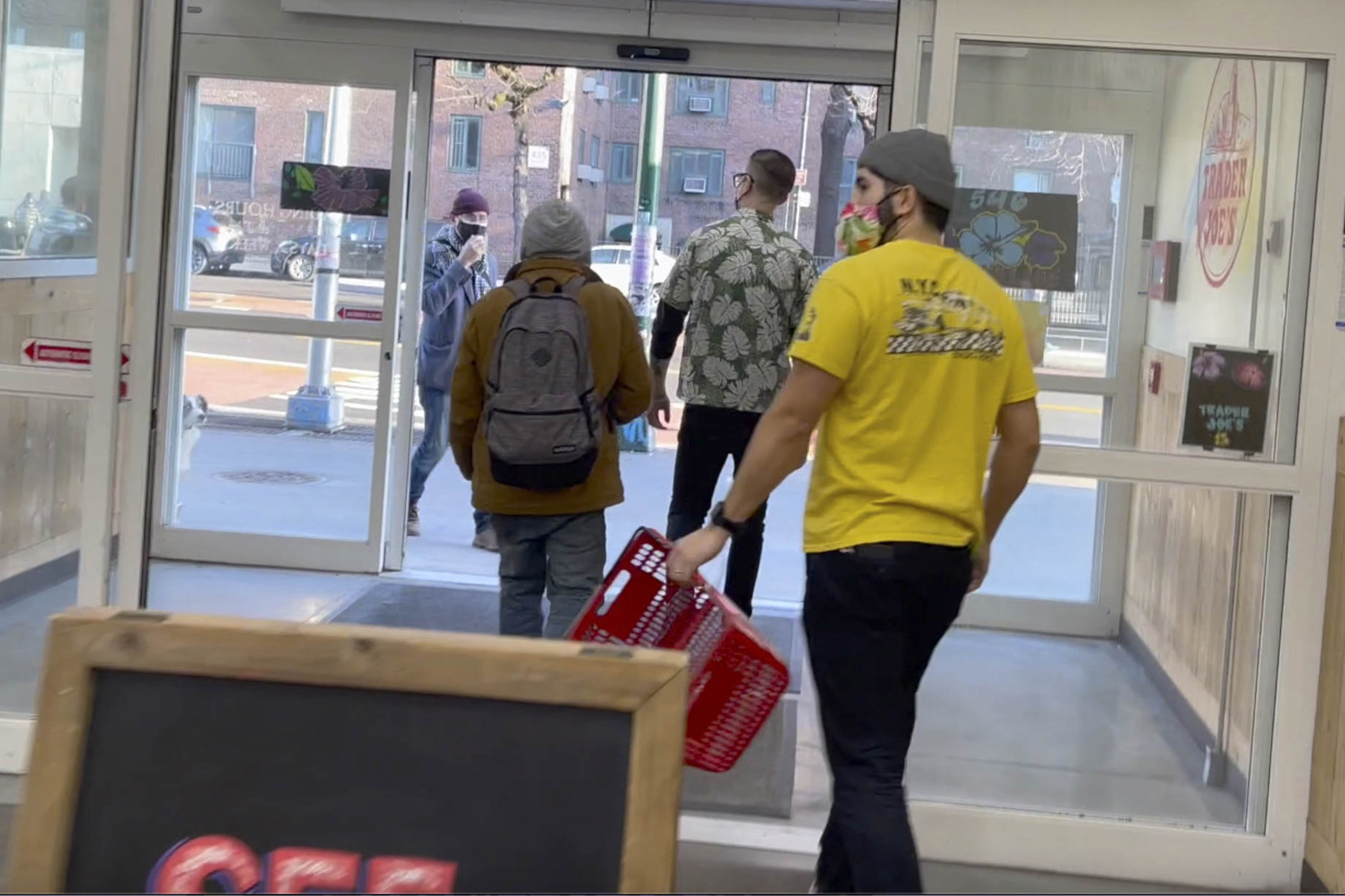 Additional reporting by Amanda Woods and Tina Moore