On the eve of the Capitol riot anniversary, Donald Trump called his followers to "stand up" against Democrat overreach in a remark that raised eyebrows.
Trump had intended to conduct a news conference on Thursday at his Mar-a-Lago estate, but his aides advised him against it, believing it would be confrontational and perhaps disastrous.

Instead, he released a statement condemning Joe Biden's handling of the COVID outbreak.
'Now, there's talk by the Biden Administration again about closing schools and even vaccine mandates for school children,' Trump said.
'This is an outrage, and MAGA nation should rise up and oppose this egregious federal government overreach.'
Although he used the phrase in the context of asking his followers to push back against government policies, his calling his fans to 'stand up' hours before the anniversary of an event in which four of his supporters perished raised eyebrows.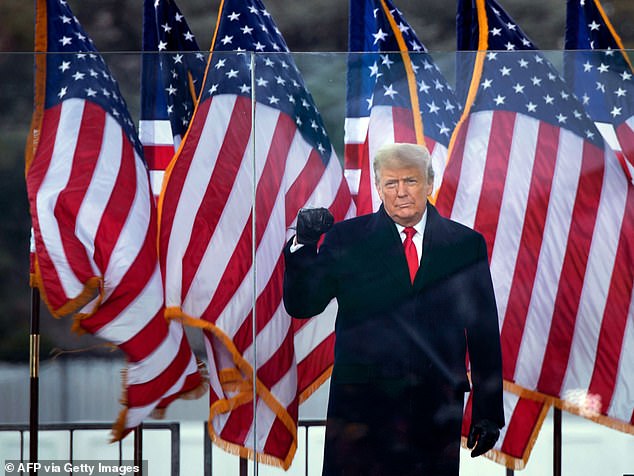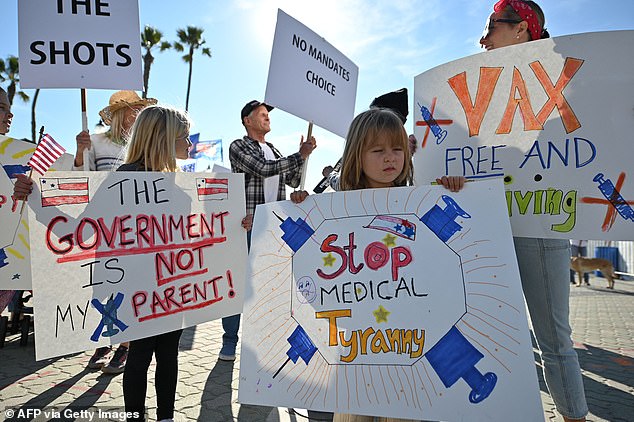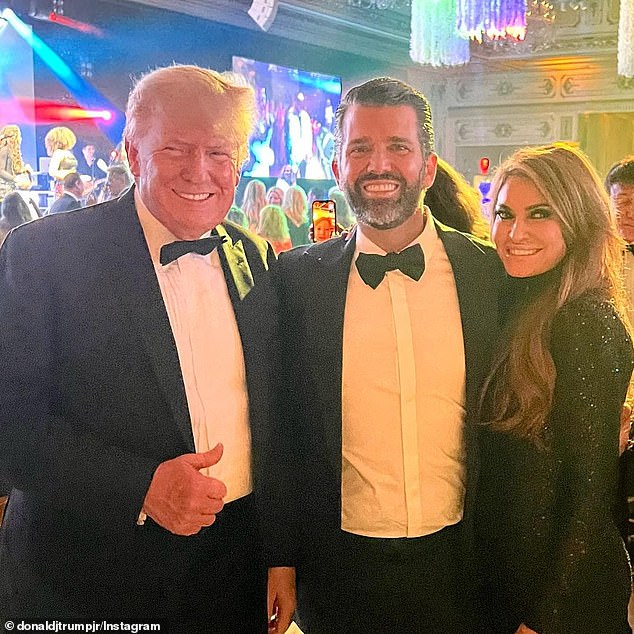 Tension has been mounting as the anniversary approached, and the Capitol Police were recently warned of online posts that called for a 'real insurrection,' CNN reported.
On Thursday morning, Joe Biden will deliver remarks from the Capitol.
The White House said Biden will counter Trump's allegations, which have been embraced by many of his supporters, that his election loss was due to widespread fraud, as well as attempts to minimize the ferocity of the bloodiest assault on the Capitol since the War of 1812, according to the White House.
Trump delivered a harsh assault on his successor on Wednesday evening, but he made no mention of the occasion.
'The Democrats are so incredibly mandate happy,' Trump said.
'The Biden Administration's response to COVID is getting worse every day. Joe Biden said, 'there is no federal solution' to the pandemic, but he then federalized the distribution of antibodies, and red states are getting the short end of the stick.
'In my administration, we respected the role of Governors to take care of their own states, and they could request antibodies and therapeutics depending on what they needed. That's the way our Country is supposed to be run.'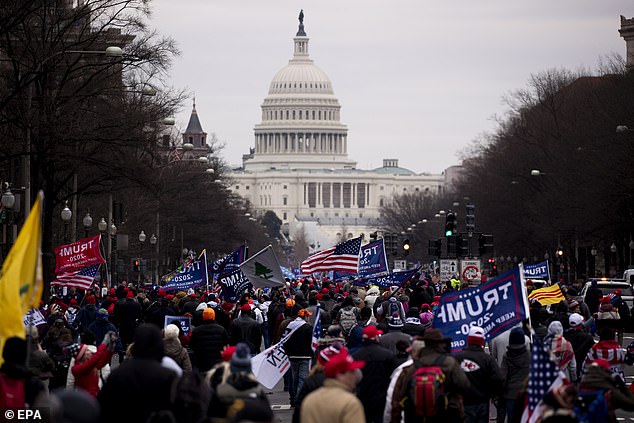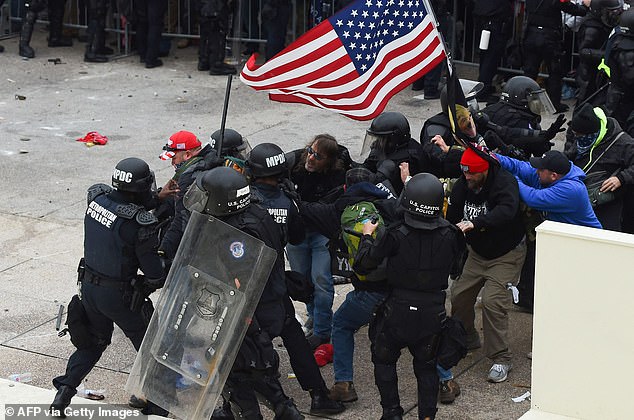 Trump then boasted about his own government creating 'vaccines in record time', but said mandates were wrong.
'People should be able to choose how they want to govern their own health. The federal government must be reined in and give the people back the freedom to decide whether they want to be vaccinated or not.
'Joe Biden said he would never issue mandates, but he did it anyway like so many other things.'