According to The Washington Post, New York Attorney General Letitia James wants Donald Trump to appear in person as part of her investigation into possible tax and financial wrongdoing inside the Trump Organization.
As part of the investigation into possible fraud at the corporation, James is requesting a deposition from Trump on January 7 at her office in New York.
She is seeking the deposition as part of a long-running investigation into the former president's business practices, including whether the Trump Organization overvalued its assets when seeking financing and then undervalued them when dealing with tax authorities.
After his attorneys first objected, his son Eric Trump, a Trump Organization executive, testified in the investigation.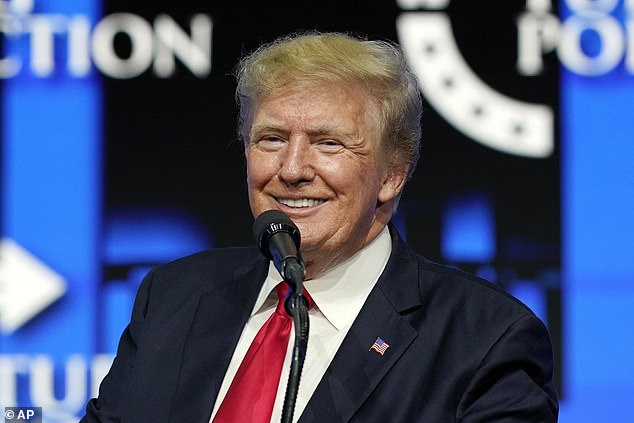 Trump has testified in various cases during his career, including a four-and-a-half-hour deposition in October in connection with a lawsuit filed by protestors who allege Trump's security roughed them up outside Trump Tower in Manhattan in 2015.
Even after ultimately appearing in a suit that outlasted his presidency, Trump dismissed the investigation.
'I was glad to have had the chance to explain my side of this ludicrous tale after years of litigation,' Trump added.
Trump has referred to the investigation as a 'witch hunt.' In this situation, he has not been charged with any misconduct.
In the ongoing investigation, prosecutors have assembled a second grand jury. Allen Weisselberg, the Trump Organization's longstanding Chief Financial Officer, was charged by federal prosecutors in Manhattan in September. The government charges Weisselberg evaded nearly $2 million in taxes, in part by taking luxury perks. Weisselberg has pleaded not guilty.