The increasing tensions between Russia and the United States over Ukraine have prompted Russia to warn that a rerun of the 1962 Cuban missile crisis is possible.
Interfax cited deputy foreign minister Sergei Ryabkov as adding, "You know, it really may come to that."

'If things continue as they are, it is completely feasible that you may wake up and discover yourself in a similar situation.'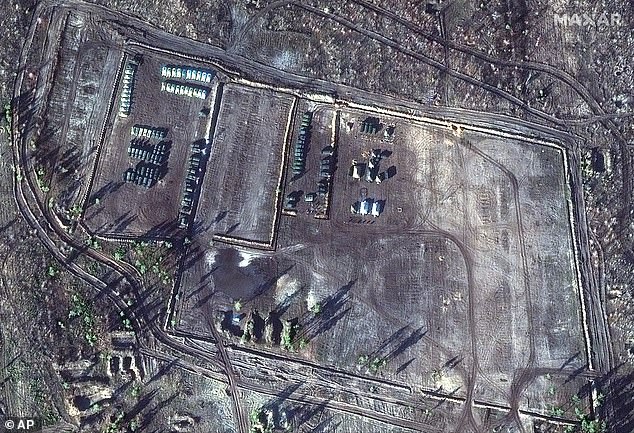 He was alluding to the 1962 stalemate between the US and the Soviet Union, which brought the world dangerously close to nuclear war.
The remark comes as the West is concerned about a Russian force buildup near Ukraine.
Ukraine's increased connections with NATO have alarmed Moscow, who has also accused Kyiv of a force buildup.
On Thursday, Germany's new foreign minister warned Russia that any military steps against Ukraine would come at a 'heavy political and economic cost.'
Speaking in Paris on her first overseas trip since entering office, Annalena Baerbock emphasized the need of coordinating a unified European approach when dealing with aggressive neighbors such as Russia.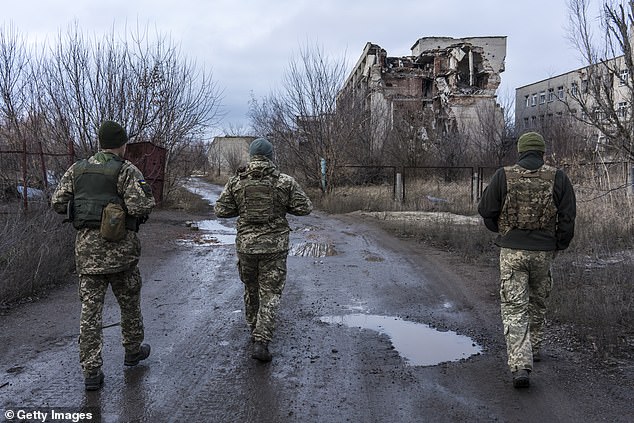 General Valery Gerasimov, the Russian General Staff head, dismissed media allegations that Russia was planning an assault on Ukraine as "a falsehood," and blamed Ukraine for increasing tensions in its war-torn eastern industrial heartland, known as Donbas, by deploying additional weaponry there.
General Gerasimov cautioned Kyiv not to use force in the region. 'Any provocations by Ukrainian authorities to resolve the Donbas problems by force would be resisted,' he warned during a briefing with foreign military attachés.
Since 2014, when Moscow invaded the Crimean peninsula and backed a separatist insurgency in eastern Ukraine, Russia and Ukraine have been embroiled in a vicious tug-of-war. Since then, more than 14,000 people have been died in conflict between Ukrainian forces and Russia-backed insurgents.
Tensions have risen again this year as allegations of a Russian force buildup near Ukraine's border have surfaced.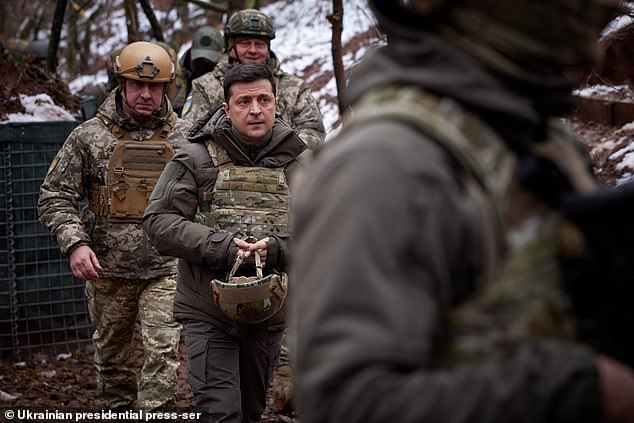 US President Joe Biden said this week that the US will take a more direct role in diplomacy to address Putin's worries about Ukraine and Europe as a whole, as part of a larger effort to persuade Putin not to launch another destabilizing invasion of Ukraine.
Russia has stationed around 70,000 troops along its border with Ukraine, according to US intelligence sources, and has began planning an invasion as early as next year.
Moscow has rejected preparations to attack Ukraine, accusing Kyiv of attempting to recover rebel-controlled territory. Officials in Ukraine have denied that they intend to do so.
On Tuesday, President Putin met with Vice President Biden to discuss the critical situation in Ukraine and asked the west to give guarantees that would prevent Nato from extending into Ukraine.
President Biden, as well as European authorities, warned President Putin that if Russia attacked Ukraine, it would suffer severe economic consequences.