The Decentraland-based event, which had booths from high-end fashion brands, could be the start of a new virtual era for fashion. Besides that, what else could it mean for the future of the business?
MVFW, which took place on Decentraland from March 24-27, is now over. In addition to giving brands a chance to connect with younger people, the event also shows that the fashion industry is moving away from being exclusive and toward being more accessible.
MVFW, on the other hand, was seen as a kind of "simulacrum" of its physical counterparts in New York and London. It was set up in response to the growing demand for virtual clothing that has been sweeping the fashion world recently. One example: Virtue Worldwide recently did a survey and found that about one in three global respondents had already bought a piece of digital fashion. The overwhelming majority (94 percent) "foresee digital fashion becoming the norm."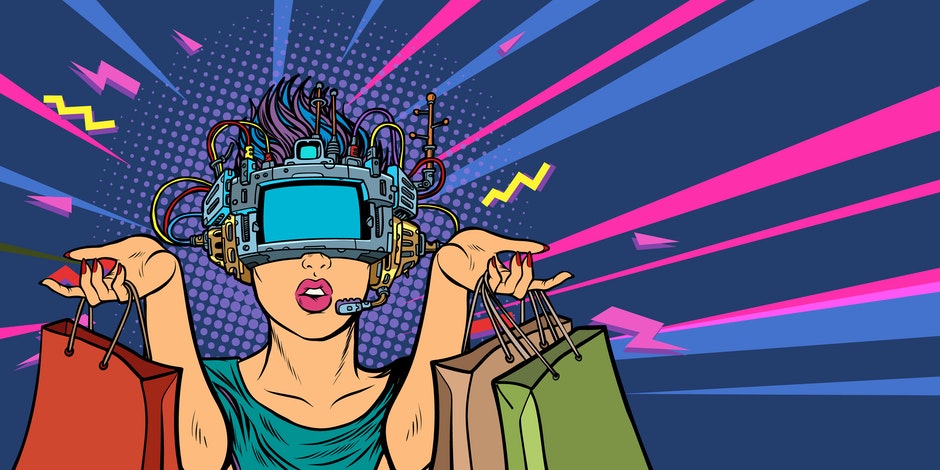 A blurb on the Metaverse Fashion Week website says that "Metaverse Fashion Week is a first-of-its-kind event that showcases digital wearables." This is based off of New York Fashion Week. Tastemakers are in charge of Metaverse Fashion Week, which is run by experts in the metaverse and organized by fashion insiders. Metaverse Fashion Week connects top real-world fashion brands with digital wearables designers to bring luxury fashion into the metaverse.
A lot of high-end brands, who are always paying attention to technology and what people want, have started to invest a lot in the metaverse. MVFW had activations from big companies like Dolce & Gabbana, Estée Lauder, Tommy Hilfiger, and Forever 21.
One way to get to each of those virtual brand experiences was by clicking a link on the MVFW homepage that had an address and a set of coordinates in it. To get to Decentraland, you'd first have to choose your destination. If your computer can handle the intense amount of data processing that is needed, you'd be sent there after you made your choice. Decentraland's popularity is largely due to the fact that it can be accessed on a computer and doesn't need a virtual reality (VR) headset. However, it can cause computer crashes.
A creative technologist at Yahoo says the metaverse is the "future of broadcasting, the future of advertising, and the opportunities for brands to stay relevant." She also launched her own non-fungible token (NFT) collection at the MVFW show. Internet: "The future of the internet is going to be full of shared 3D virtual spaces where you can dress up your avatar, go in and experience fashion from some of the world's biggest fashion brands."
It wasn't just shopping that people could do at the event. There were also "afterparties," musical performances, interviews with experts, and, of course, runway shows at the event.
If you look at it this way, MVFW could be seen as a legitimate effort to "democratize" fashion by making a traditionally expensive and exclusive event (Fashion Week) available to a lot of people who wouldn't be able to go because of geography or money. The barriers in the world of real-life fashion aren't going away any time soon, but that doesn't mean they're going away. Is it possible to get a front-row seat at a Dolce & Gabbana show in real life? There is no way. "Only the rich can go to those shows." At the same time, she thinks the event moves the needle in the direction of both inclusivity and new ideas. If so, are people able to come in and dress their avatars with clothes from those fashion brands? Yes. And is that a good thing? Isn't that interesting? I think so, too.
Many people live in the metaverse, which is a big place. Also, it's very young. There isn't a single law that says how it should be used, and there are many different ideas about what it could become. There are some who think it will be a short-lived fad. Others, like Mark Zuckerberg, think that it will become the main place for people to interact with each other. Fashion brands don't know as much about this as anyone else, but they seem to think that, at least when it comes to fashion, the popularity of the metaverse will keep rising. It's possible that the infrastructure and attendance at future Metaverse Fashion Weeks could grow as more people want to wear virtual clothes.
Related Video
** Information on these pages contains forward-looking statements that involve risks and uncertainties. Markets and instruments profiled on this page are for informational purposes only and should not in any way come across as a recommendation to buy or sell in these assets. You should do your own thorough research before making any investment decisions. All risks, losses and costs associated with investing, including total loss of principal, are your responsibility. The views and opinions expressed in this article are those of the authors and do not necessarily reflect the official policy or position of USA GAG nor its advertisers. The author will not be held responsible for information that is found at the end of links posted on this page.