Dogecoin was back among the gainers after a 27 percent increase in the last 24 hours.
More importantly, DOGE broke through the upper trendline, paving the way for a prolonged rally. DOGE will be challenging some critical price areas in the coming days in order to maximize its value. If DOGE bulls can gather numbers above $0.38, DOGE's ultimate price ceiling will be $445.
Daily Dogecoin Chart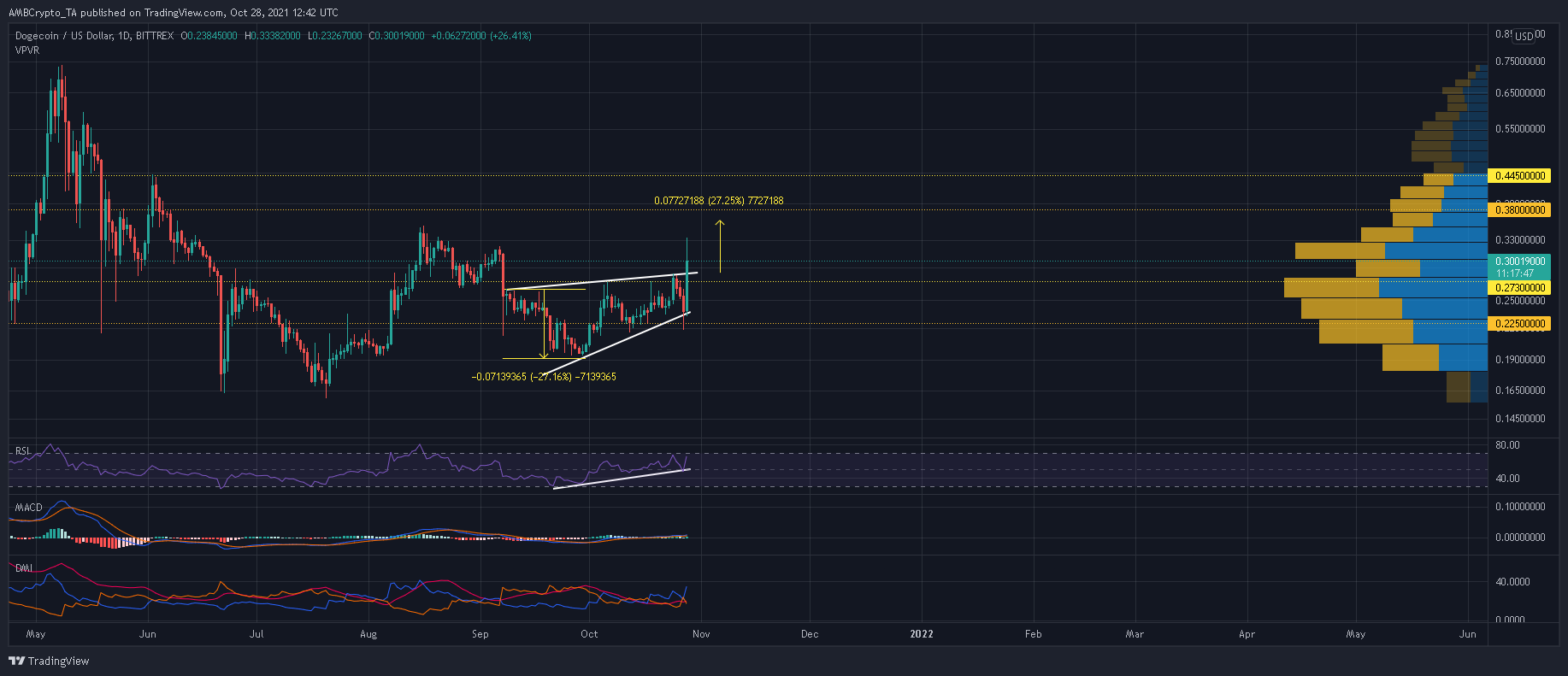 Based on the highs and lows of its rising wedge, Dogecoin is expecting a 27 percent increase from its breakout point of $0.283. Should bulls capitalize on the ongoing breakout, DOGE would return to its swing high of $0.352 set on August 16, assuming bulls can convincingly break through the $0.321 price ceiling. The final barrier was a resistance level of $0.445, after which DOGE could challenge its May ATH.
According to the Visible Range Profile, there was a lot of sell pressure between $0.30 and $0.380, which meant that DOGE's ascent wouldn't be as easy as some of its peers who were approaching record levels.
However, the groundwork for a sustained push would be laid as soon as DOGE is able to close above $0.30. Furthermore, a return to $0.30 would trigger new longs in the market, paving the way for a bullish outcome.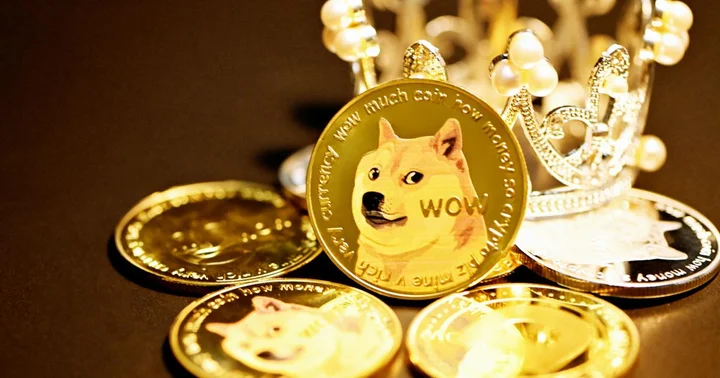 Reasoning
Since September 21, DOGE's RSI has formed consistent higher lows, which has been a huge positive. As the bulls continued to advance, the RSI needed to surpass its previous high of around 70 in order to break through into overbought territory. In the meantime, the Directional Movement Index favored the bulls as well. The MACD, on the other hand, was bullish-neutral because buyers had yet to establish their presence.
Conclusion
DOGE sought a close above key areas in order to maximize its breakout potential. In the short term, a pullback to $0.30 is to be expected, after which DOGE will continue its ascent toward $0.352. Following that, a decisive close above $0.380 would propel DOGE towards the ultimate challenge at $0.445.